controversial

18th-Century Erotic Novels Way Dirtier Than 50 Shades of Grey
The 18th century spawned some of the most scandalous erotic novels in all of literature. These works, spanning from 1700-1800, contained graphic sexual scenes that stirred public disbelief and outrage. Given the time period in which they were published, it is no surprise that these novels were received with utter shock and, in some instances, banned altogether. In addition to the pornography contained within the novels, the characters were often seen as defying social and moral conventions.
It may be surprising to learn that some of the authors on this list also penned some of the most famous and respected works in literature. This list demonstrates their ability to apply their wits to a more unconventional genre. As the novels recounted detailed tales of sexual interactions and libertine attitudes, they challenged the prim and proper behavior that had come to be expected from women during this time. Accompanying the sexually explicit storylines were illustrations, which prove just as bold. Chapters of these books contain pages of drawings and sketches depicting various sexual acts. Each novel on this list would make even the modern reader blush, and could hold its own against contemporary works of erotica today.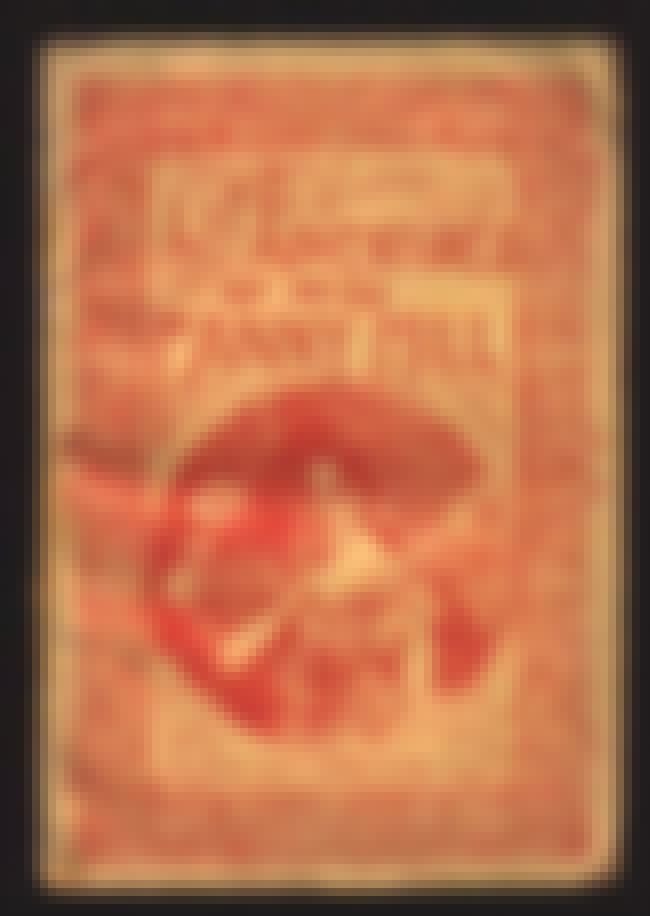 Following the life of a young prostitute in England, Fanny Hill remains one of the most famous works of erotic fiction. Published in 1748, it has long been thought to be the first pornographic novel in the English language. So obscene were the contents of the book that one year after publication its publishers were arrested and the book was banned.
Its author, John Cleland, had completed the book while serving a prison sentence. Ironically, prison is where he ended up again after the book's publication, along with his publishers. However, the book continued to thrive in underground markets and even reached America. Deemed lewd and obscene by the courts, it was the subject of the first obscenity case in the United States.
The novel recounts the endless sexual encounters Fanny has with her many customers starting at the age of 15, leaving no detail to the imagination. The book includes both male and female homosexual sex scenes, orgies, masturbation, masochism, cross-dressing, "and a detailed sodomy scene that is one of only two known explicit depictions of male same-sex ardor in the language before the end of the 19th century." (The male-male sodomy scene was cut from most published versions of the book until the 1980s.)
The book is also (in)famous for its use of absurd sexual euphemisms. In fact, Cleland wrote the book after a friend challenged him to write an erotic novel using no obscene words, leading Cleland to come up with phrases like "'flesh brush,' 'plenipotentiary instrument,' 'master member of the revels,' 'maypole,' 'store bag of nature's prime sweets,' [and] 'pleasure-thirsty channel.'"
All told, the book "depicts a broader range of sexual experiences than any available book written before it in English, and, for that matter, than almost any major novel written since," according to Ruth Graham of the Boston Globe.
So severe was the reaction to the book by authorities that Cleland expressed his wish to have it disappear forever. But disappear it did not, as it remains one of the most popular works of English erotica to this day.
see more on Fanny Hill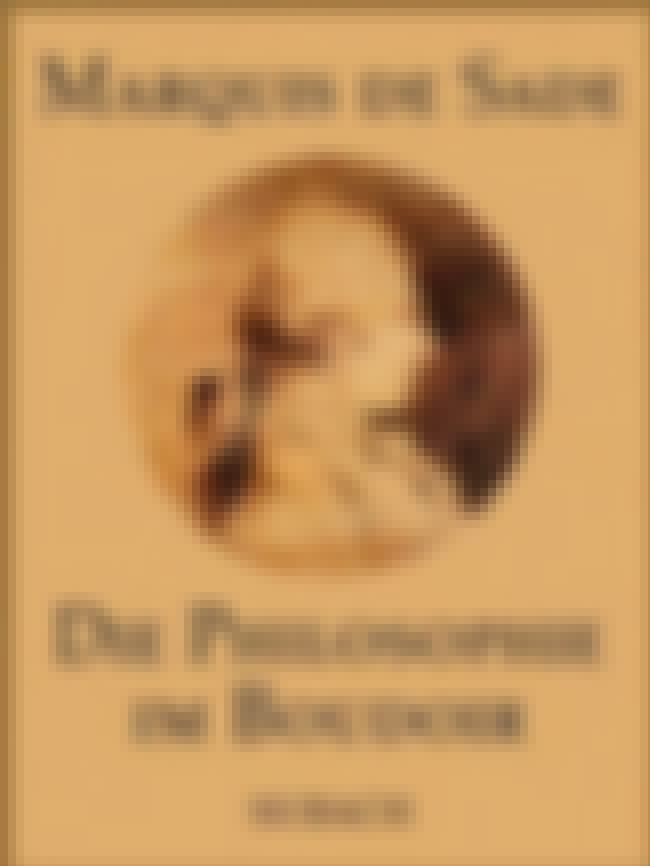 The French novel Philosophy in the Bedroom maintains a darker tone than the more humorous and playful erotic novels published in the 18th century. This hardly comes as a surprise, considering that the words "sadism" and "sadistic" derive from the very name of the author, the Marquis de Sade. The story follows a young girl, Eugenie, as she leaves her life of decency and is introduced to libertine philosophy. She thus becomes corrupted by her teachers and engages in countless lewd scenes, including sadomasochism and incest between a brother and sister.
Following in the footsteps of her instructors, she turns to hedonism and refuses to return home to her morally conventional mother, participating in the gruesome rape and torture of her mother in the final section of the book.
Because of the particularly graphic scenes described in several of his books, De Sade was arrested and imprisoned many times. His taste for sexual cruelty and debauchery were not confined solely to the pages of his novels, but filled his personal life as well, eventually leading to his final arrest by the order of none other than Napoleon Bonaparte.
see more on Philosophy in the Bedroom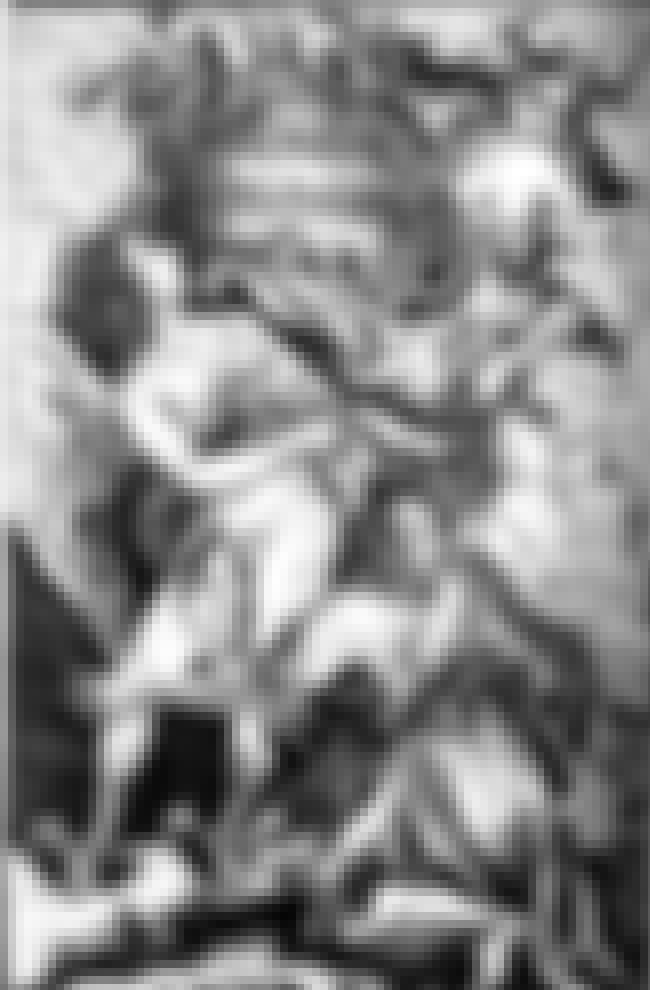 Though Thérèse the Philosopher follows in the vein of the other novels on this list, its controversy is heightened with the added element of religious impropriety. In the book, published in 1748 by Jean-Baptiste de Boyer, the young Therese becomes entangled in a relationship with a priest. Her lessons with the priest cause her to abandon her middle-class values and begin anew.
Therese is placed in a nunnery, but cannot overcome her urges. She then escapes with the aid of two like-minded libertines and begins her sexual education. Her education concludes when she becomes the mistress of a count who had been in adamant pursuit of her. (This count dares her to last two weeks without masturbating, and when she fails, his prize for winning the bet is to take her as his mistress.)
The author published the novel anonymously and, unlike some of the others on this list, managed to avoid a prison sentence. In fact, de Boyer even associated with figures such as Voltaire and, aptly, Casanova, counting them among his friends.
Margot la ravaudeuse (translated as Margot the stocking darner) is a French novel published in 1753. Though it did not receive many English translations, it nevertheless remains the most popular work of writer Louis-Charltes Fougeret de Monbron. (Interestingly, it was Monbron that introduced French audiences to Fanny Hill by translating the novel into French.)
Monbron's Margot also enjoyed popularity in France, given its detailed account of the titular prostitute and her numerous racy adventures. Armed with beauty and charm, Margot aspires to gain social mobility through her many dalliances with prominent men. She recounts the ways in which she entertained these men using her considerable sexual prowess. With a taste for the good life, Margot does not desist in her efforts until she is well-off enough to enjoy the comfortable life she seeks.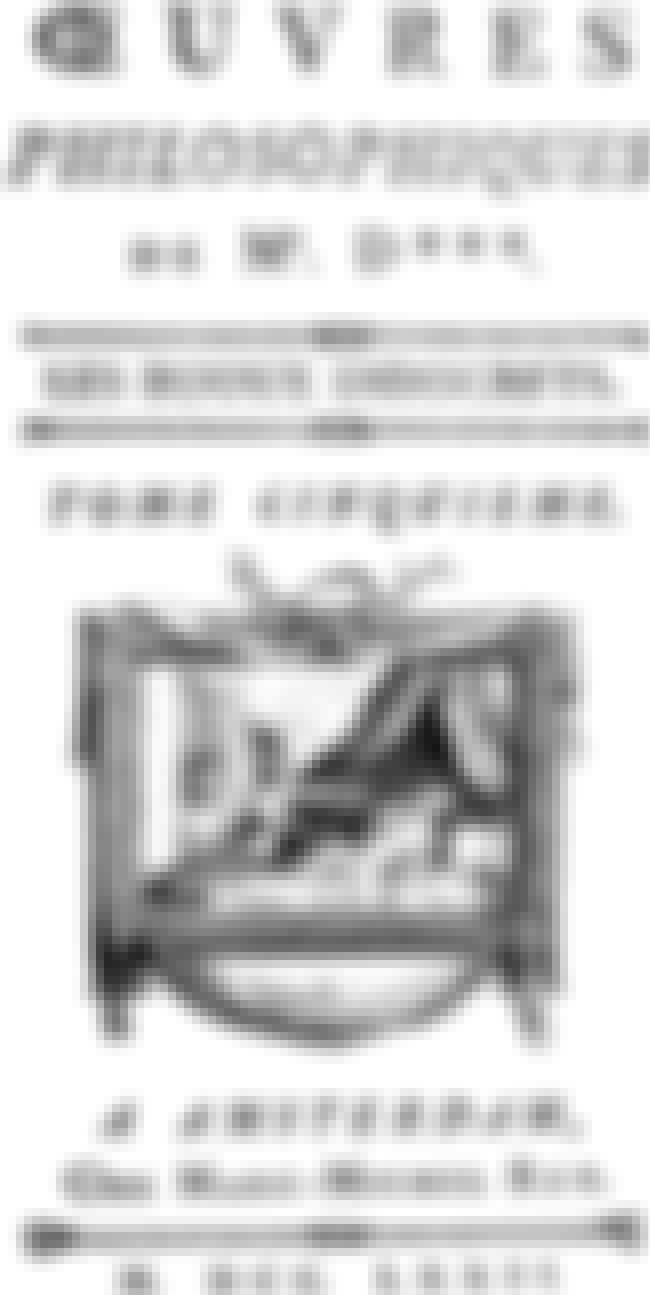 Denis Diderot, another influential writer of the period, continued with the play between sex and politics with Les Bijoux Indiscrets. or The Indiscreet Jewels. Published in French in 1748, this novel has a more playful tone. The story follows a sultan who is given a magic ring by a genie. This ring, when pointed toward the genitals of a woman, gives the genitals the power of speech. The genitals then begin to recount tales of past lovers and experiences, with its owner powerless to stop it.
As the sultan uses this ring about thirty times, it is quite clear he was enjoying its magical properties. In almost all thirty instances (save for one), the ring shows the women have been unfaithful and given in to their lust.
As a result of the plot, and the sexual stories within it, the novel did not fare very well. Diderot himself has been known to have publicly distanced himself from the work, though in the future he returned to it to add three additional chapters.
see more on The Indiscreet Jewels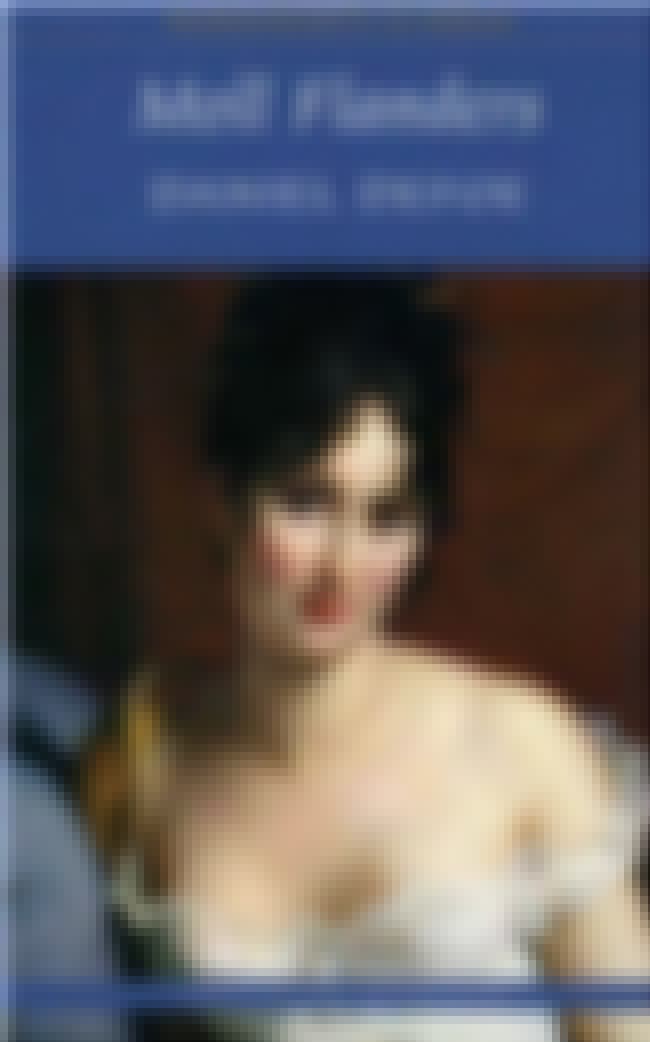 Moll Flanders, published in 1722 by famed English writer Daniel Defoe, tells the tale of the opportunistic Moll Flanders. Filled with accidental incest, bed-hopping, and swindling, the story of Moll was viewed as amoral and not made readily available to the public. Perhaps predicting such a response, Defoe published the book anonymously, not being credited as its author until after his death.
Throughout the story, we witness Moll trying to procure a fortune by attaching herself to the nearest wealthy gentlemen available. She frequently begins and ends sexual relationships with a slew of men, runs financial cons, and even turns to a life of thievery. Her indiscretions leave a trail of children in their wake. Once a male companion stops serving her financial interests, she abandons him, along with any children she bore with him, for better prospects. After five marriages, surely a record for a woman of this era, Moll permanently settles down and sets aside her criminal activities.
see more on Moll Flanders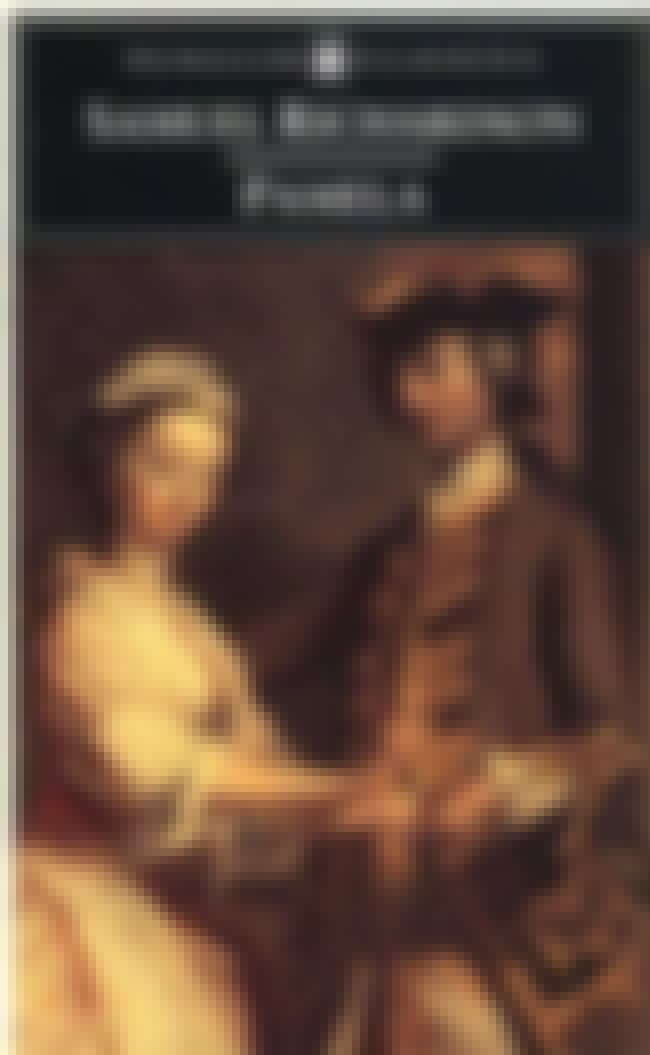 In the 1740 novel Pamela, anonymously published by Samuel Richardson, we have a female protagonist who does not pursue prostitution or sexual pleasures, but in fact actively resists them. In this novel, it is the male figure who is in a frenzy over trying to conquer the morally upstanding female character.
A poor housemaid to the rich aristocrat Mr. B, Pamela is constantly thwarting his aggressive sexual advances. Mr. B, however, will not accept her resistance and remains undeterred in making her his mistress. So much so, in fact, that he disguises himself as a female servant and enters Pamela's bed to seduce her, unsuccessfully.
By the end of the novel, Pamela is convinced of Mr. B's genuine attachment to her and yields to him, but on her terms. Mr. B. satisfies his obsession with Pamela as his wife, not as his mistress. Though their marriage signaled the undesired blending of the classes, the novel nevertheless was extremely successful and well-received.
see more on Pamela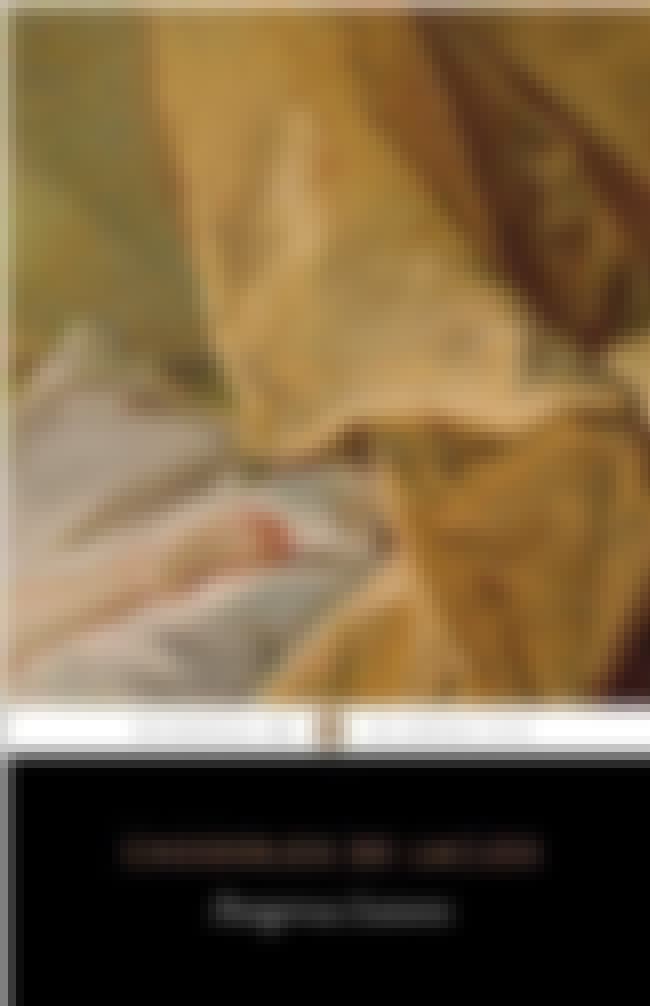 Les Liaisons dangeruses (or Dangerous Liaisons) was the work of French writer Pierre Choderlos de Laclos. Published in 1782, it was viewed as a scandalous piece of writing with wicked and amoral characters. With seduction, revenge, and manipulation as major themes, the novel explored the power games played by morally corrupt aristocrats.
The story centers on two such aristocrats, the Marchioness de Merteuil and the Viscount de Valmont, as they seduce and destroy the innocent characters dragged into their schemes. Merteuil convinces Valmont to seduce the widow Tourvel, while she herself seeks to corrupt the young Cecile. Valmont succeeds in his mission, and manages to sleep with Cecile in the process. However, when true feelings begin to take hold of Valmont, Merteuil's jealousy ignites a string of disastrous events.
Reincarnated in numerous films, including 1990's Cruel Intentions, the novel continues to entertain and engage audiences in the modern world.
Also Ranked
#33 on The Best French Novels
#36 on The Greatest Chick Lit Books Of All Time
#29 on The Best Novels About Paris
see more on Les Liaisons dangereuses