weird

13 Totally Absurd Themed Cafes That Could Only Be In Japan f p @

822 votes
209 voters
17k views
13 items
Follow
Embed
List Rules Vote up the most unusual and bizarre themed cafes that you might just want to try out sometime.
If you visited your local Hello Kitty cafe and thought it was a bit too tame for your tastes, these weird Japanese themed cafes will definitely appeal to you. Japan has long been at the forefront of themed cafes and restaurants. For proof, look no further than the cat cafe - what were once only weird cafes in Japan are now popular in countries around the globe. And Japan hasn't stopped there. The country continues to up its game when it comes to entertainment dining.
While the food at these establishments might not always be the most mouth-watering, that's not really why most people visit these crazy and wildly imaginative eateries. They're about the experience as much as - or maybe even more than - the cuisine. These Japanese theme cafes prove that Japan is not only committed to creating groundbreaking technology or constructing mega arcades, but wholly original dining experiences as well. Read on to see what creative restaurants you should add to your must-visit list.
Akiba Fukurou - Where You Relax With Owls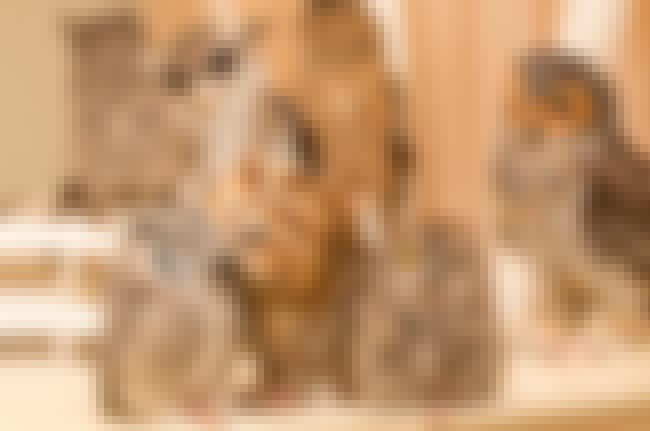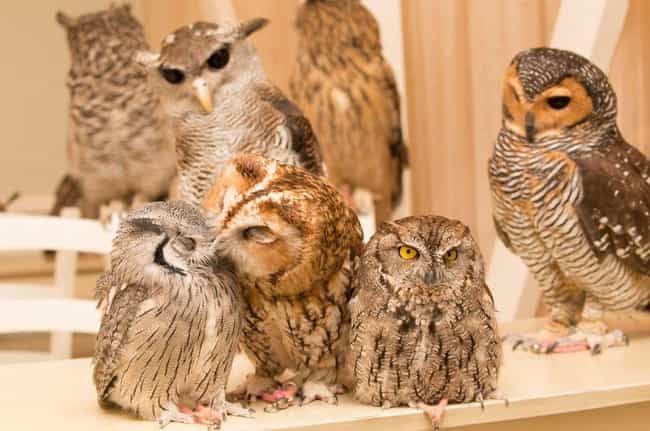 Japan has branched out from themed cafes that feature domesticated animals like cats. For a wilder experience, you can visit an owl cafe. Restaurants like Akiba Fukurou, a popular owl cafe in Tokyo, make these impressive birds their star attraction. The experience is intended to be a relaxing one, with soothing music and small groups keeping visits intimate and peaceful.
Temari no Ouchi - Where You Play With Cats In A Magic Forest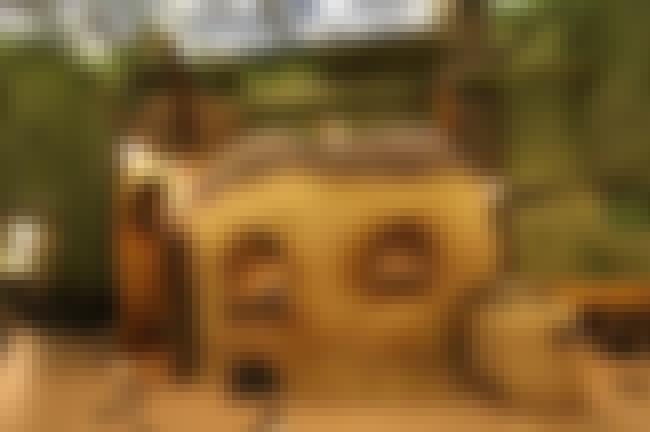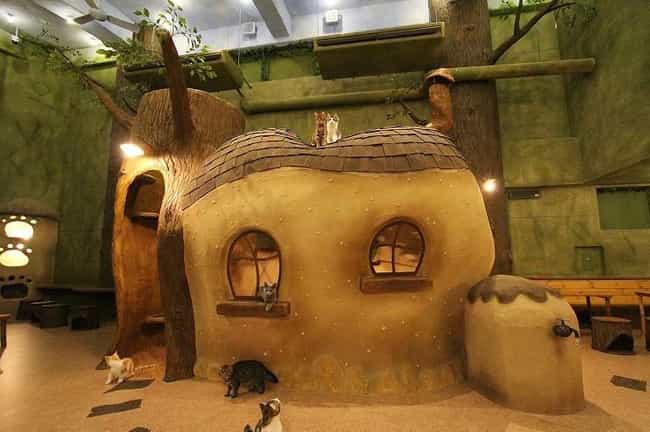 Cat cafes have been around for some time and have even become popular outside of Japan. But Temari no Ouchi is not your average cat cafe – it describes itself as a "forest of wondrous cats," and the Studio Ghibli-esque decor definitely reflects that. If you could build a fairy tale land for your cat, this would be it.
Zauo - Where You Catch Your Dinner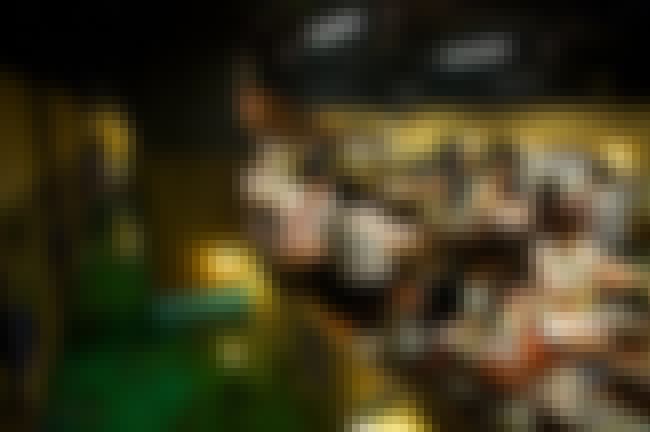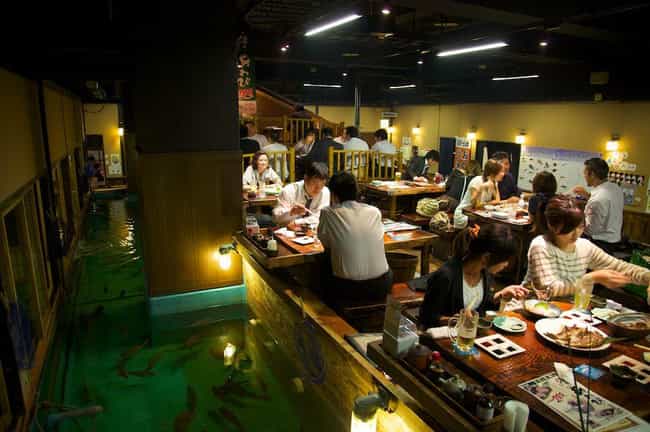 Zauo takes the concept of Korean barbecue, where patrons cook their own meat at the table, to a whole other level. Here, diners sit in a giant replica of a boat and fish for their food from the giant lake that surrounds them. The restaurant's website describes this "merging of fishing and dining" as "a miraculous symphony." Once you've caught your fish, you can have the chef prepare it in a number of ways, from raw sashimi to crispy deep-fried filets.
Ninja Akasaka - Where You Train Like A Ninja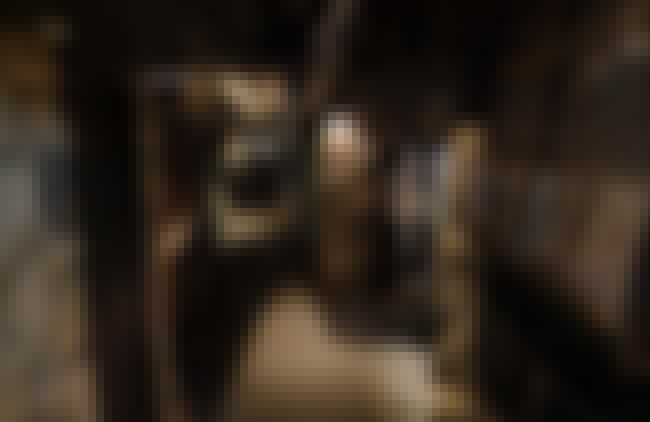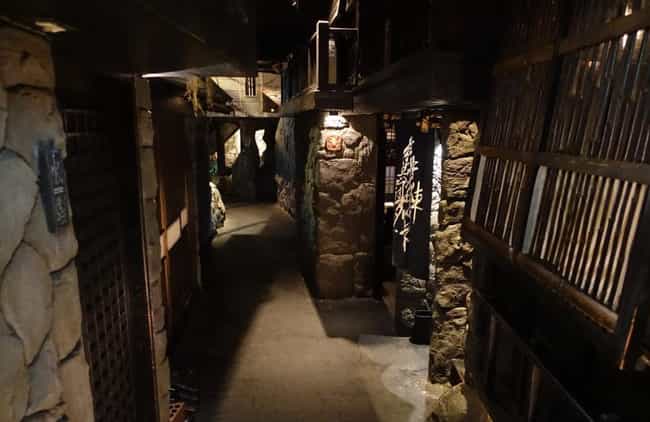 Ninja Akasaka is a ninja-themed restaurant in Akasaka, Tokyo. When you enter the eatery, you are greeted by a person dressed as a ninja who engages you in ninja training as you snake your way through a secret passage and into the dining area. Once seated, your waiter hands you a menu designed to look like an ancient scroll. Most of the food is ninja themed, such as the ninja star-shaped grissini that's served with foie gras pâté.
Vampire Cafe - Where You Dine Like Dracula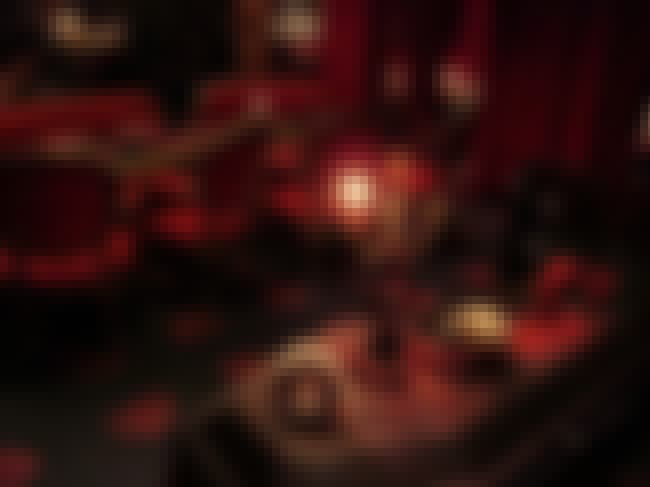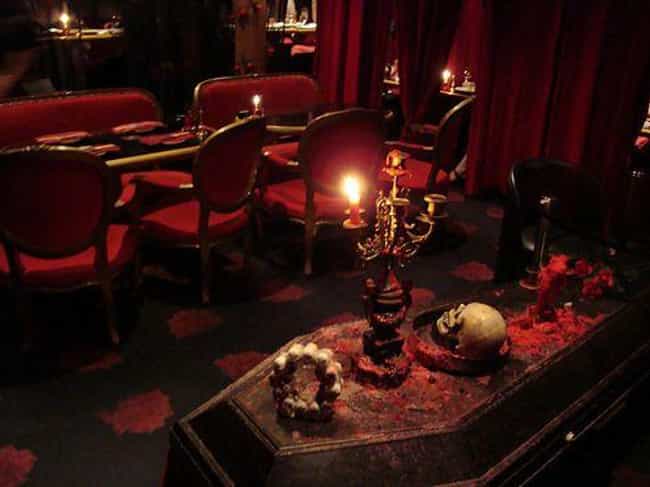 Want to dine with Dracula? The Vampire Cafe in Ginza will make you feel like you just stepped into the lavish den of a creature of the night. The cafe has a blood-red color scheme, with maroon curtains hanging from the walls and blood cell patterns covering the floors. Waiters will ask for your order in a Japanese-Transylvanian accent as you flip through the coffin-shaped menus and order one of the many undead-themed items.
Alice in Fantasy Book - Where You Enter Wonderland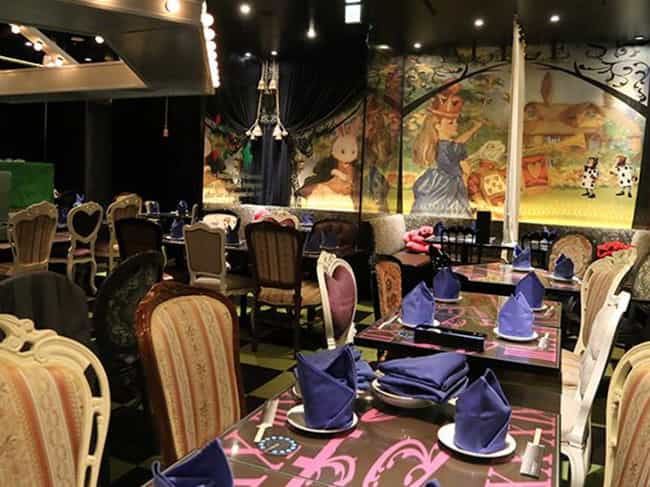 If you want to feel like you've fallen down a rabbit hole, visit one of the many Alice in Wonderland-themed cafes in Japan. At Alice in Fantasy Book, for example, a waitress dressed like Alice greets you and gives you bunny ears to wear during your stay in Wonderland. The cafe is elaborately decorated with Alice-centric decor like heart chandeliers and hedge-maze booths. As for what's on the table, enjoy rainbow colored drinks, English cuisine, and ice cream decorated to look like the Cheshire Cat.
Robot Restaurant - Where You Cheer On Cyborgs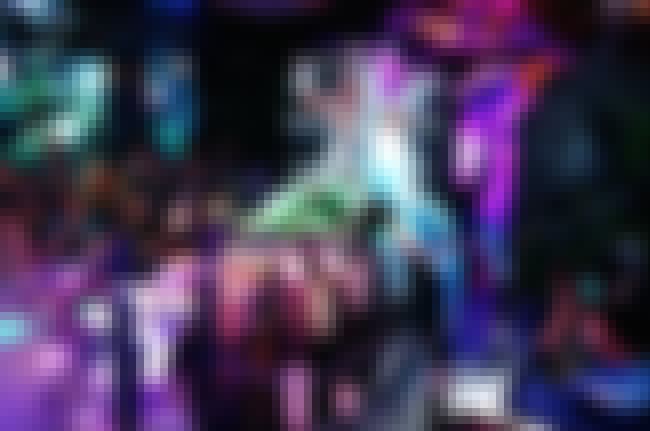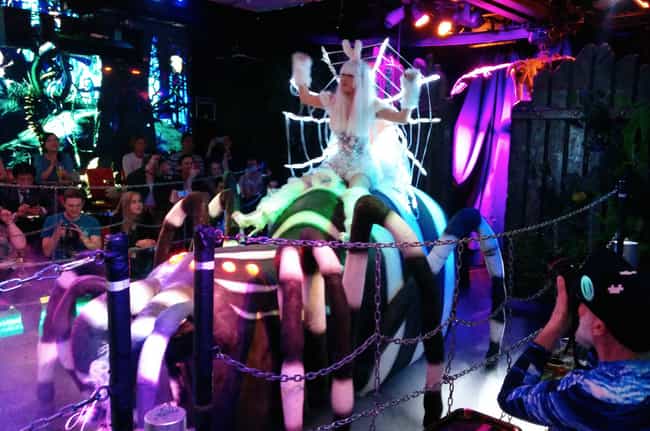 For about $60, you can get yourself a seat at the trippy Robot Restaurant. The main appeal of the restaurant isn't the food, but the show. Two banks of seats flank a long central stage, where performers dressed as robots box, dance, and encourage patrons to party.
Cure Maid - Where You Have A Personal Maid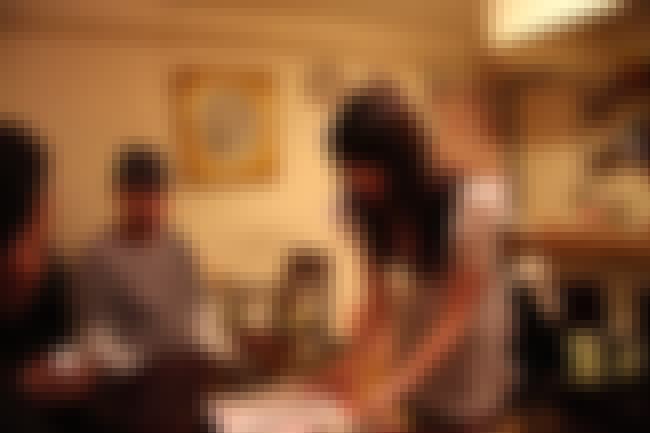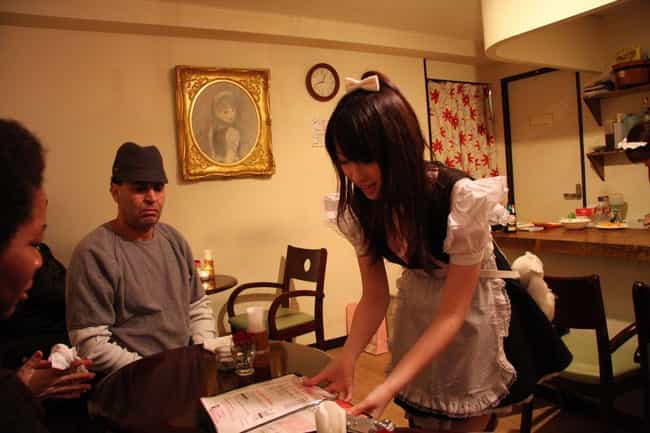 Along with cat cafes, maid cafes are probably the best-known themed cafes to come out of Japan. At these spots, young girls dress up as maids and serve drinks and food to their customers, with a generous serving of conversation. No sexual acts are performed, though the maids are required to call their customers "master" or "mistress" and act in a submissive manner. While most maid cafes have their hostesses play up the cutesiness, others are themed, like the Victorian-inspired Cure Maid.