true stories

Who Is the Worst Person of the Week? (March 28-April 3) f p @

627 votes

421 voters

4.6k views

8 items

Follow

Embed

List Rules Vote up the people who lowered the bar the most this week
Worst Person of the Week believes some things are just wrong - and that no amount of spin, excuse, or justification can make them right. Groping and pepper-spraying a woman? Wrong. Hijacking a plane, even if you did it for love? Wrong. Biting flight attendants because they want you to stop doing yoga on a plane? Wrong.

Sadly, all of these people and more made this week's list of awful, terrible people. Naturally, Donald Trump's menagerie of bizarre comments about abortion and nuking Europe get him on the list. And the Lakers player who narced on his teammate stepping out on his girlfriend is here too. And the Louisiana state rep who passionately believes kids should be taught the planet is 6,000 years old. They're all here. Because some things are just wrong.

As always, vote up the people who were the dumbest and worst this week - and don't be shy, because you can vote for everyone.

What Happened:
Pae is an elderly Korean man who
forced
a Honolulu-Tokyo flight to turn around because he refused to stop doing yoga in the aisle, then attacked passengers and flight crew members.
The Details:
While long oceanic flights can do strange things to anyone, the case of a 72-year-old retired farmer Hyongtae Pae goes above and beyond. According to the complaint against him, Pae refused to return to his seat during meal service. Instead he stayed in the aisle performing yoga poses. That's when things got ugly.
Pae's wife asked him to sit down, prompting him to shove her. When several Marines on the flight intervened, he began "biting and head-butting" them. Finally, while screaming "There is no God," Pae had to be held down by passengers and was forcibly put into his seat, with his hands and feet restrained. The flight turned around, stranding dozens of travelers. Pae claimed he hadn't slept in a week and was placed on suicide watch in Honolulu.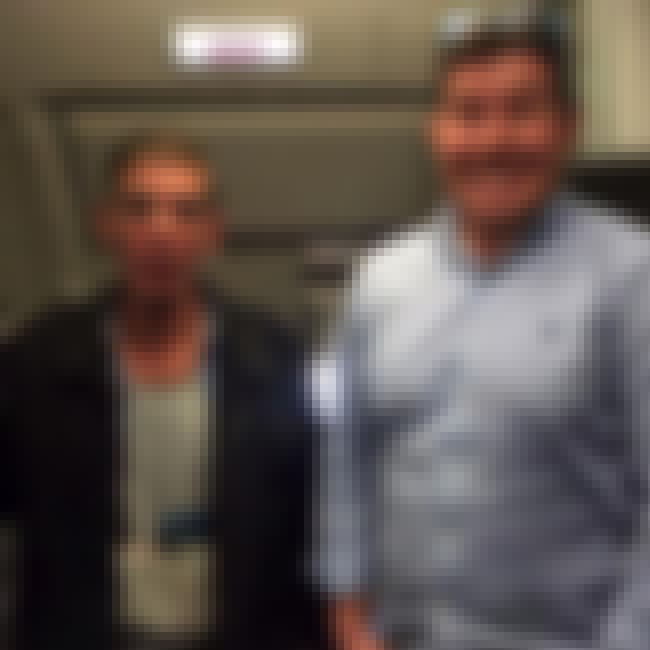 What Happened:
Mustafa hijacked an EgyptAir flight and took over 60 people hostage while demanding the plane land in Cyprus. Except the
bomb vest he was wearing was fake
, and he pulled the whole stunt to see his ex-wife.
The Details:
Worst Person of the Week has a clear anti-hijacking stance. And normally, taking people hostage by threatening to blow them into atoms is nothing to laugh about. Mustafa, though, isn't so much a terrorist as a love-struck idiot, putting on a fake bomb, holding the entire manifest for ransom, and demanding asylum - all in a bid to get to get to Cyprus to win his ex back.
Mustafa apparently wanted to deliver a message to her in person, and had an envelope that contained a letter. But to do so, he took the plane hostage, and once it landed in Cyrpus, demanded police leave so he could release the women and children first. Finally, after a six hour standoff, and with no more hostages to release, Mustafa was taken into custody peacefully.
A bonus goes to Ben Innes, the English traveler who
took a selfie
with the bewildered faux bomber as the crisis dragged on and shared it on WhatsApp. Because, hey, if you're being held hostage, might as well grab a selfie.
Two Jackasses at a Wisconsin Trump Rally
What Happened:
Janesville, WI, police are investigating an incident involving
two different men
, one of whom allegedly grabbed the breasts of a 15-year-old girl protesting at a Trump rally, and the other who pepper sprayed her when she fought back.
The Details:
According to both police accounts and video taken at the protest, one of the men in the crowd, a middle aged man with a mustache, was arguing with the girl and groped her. The girl shouted back
"You were touching my breast! You f----- touched my chest" and then shoved him. A younger man in a ubiquitous red "Make America Great Again" hat then pepper sprayed her in the face. As she staggered out of the crowd, others screamed at her, calling her a "goddamn communist n----- lover." Whatever that is.

Police are currently looking for the pepper sprayer, but have already spoken to the alleged groper. The investigation is ongoing, and no charges have been filed yet.
What Happened:
Candidate Donald had an
exceptionally terrible week
on the campaign trail, blaming an assault victim for her bruises, suggesting scuttling the Geneva Convention, revealing a string of positions on abortion that all contradict each other, and not saying he wouldn't use nuclear weapons in Europe.
The Details:
Trump has made this list so many times he'd have to kick a puppy to get the most votes. But this week was so bad for Trump that he could make his own list. First, he stood by his arrested-for-battery campaign manager, saying of assault victim Michelle Fields, "
How do you know those bruises weren't there before? I'm not a lawyer." He then claimed that the attack on her was justified because she might have been approaching him with "a little bomb or knife." Because reporters often blow up the subjects of their reporting.

Minutes later, during the same interview with Anderson Cooper, he declared that there would be riots if he doesn't secure the Republican nomination, and that he'll be utterly unable to stop them.

The next day, he claimed that the Geneva Convention was saddling US troops with anti- head-chopping-off rules that make Americans afraid to fight, and should be "changed." Hours later, in an MSNBC town hall, he vowed he wouldn't take American use of nuclear weapons in Europe off the table.

Finally, there was his deluge of positions on abortion. First he claimed that he would make abortion illegal, called for women to have back alley abortions, and that he would "punish" any women who receive them. He then issued a nonsensical statement that the issue is "unclear" and should be "put back into" the states. Then he issued another statement saying that if abortion were illegal, doctors would be punished, not women.

Got all that? Good, because there's

seven more months

of this insanity left.
Also Ranked
#56 on The Absolute Worst Things to Say on a First Date
#23 on The All-Time Greatest People in History
#46 on The Scariest Threats to the United States
#8 on Celebrities Who Just Seem Crazy to You
see more on Donald Trump