film

The Worst Title Lines Spoken in Film f p @

1.2k votes

339 voters

34k views

20 items

Follow
There's nothing worse than when you're watching a movie and an actor comes along to deliver a titular line, i.e. the title of the film. When a character says the film's title in dialogue it not only takes the viewing audience out of the immersive experience of watching a film, but it also shows you how lazy the screenwriter was while writing the movie. Sometimes films can drop eponymous lines and it's fine. In movies like
Independence Day
and
Groundhog Day
, using titles in dialogue actually works really well. And sometimes you just can't avoid giving a title line. In the film
Halloween
, at some point someone is going to have to say what holiday falls on October 31st. Unfortunately, there are a whole slew of movies out there that make no bones about using titular lines and this list ranks the worst of them.
It might surprise you that some really great movies use titles in their dialogue. Films like
Blade Runner
and
Chinatown
perform the graceless title drop in their otherwise flawless pictures. But for the most part, the movies that make gratuitous use of dropping an eponymous line or two aren't that great (or they're geared toward children).
Keep an eye open for your favorite films on this list of the worst eponymous lines in film history and be sure to vote up the films that make the most flagrant use of the eponymous line. Or - if you actually like some of the title lines in these films - tell everyone about it in the comments.
Titular line reads in James Bond films aren't new, they've been in almost every iteration of 007 (even the gritty Daniel Craig reboots). But there's something so outright dumb about the line "that's my little octopussy" that makes us want to barf.
Also Ranked
#55 on The Best '80s Action Movies
#4 on The Best '80s Spy Movies
#18 on The Best Movies of 1983
#12 on The Best Pre-Dalton James Bond Movies, Ranked
see more on Octopussy
The titular line of
Cool Runnings
is said every time the Jamaican bobsled team competes. The weird thing is, the guys don't need to say "cool runnings." In fact, ending their chant with "it's bobsled time" makes WAY more sense than saying the name of the film.
Also Ranked
#23 on The Best Sports Movies
#13 on The Best Movies Based on True Stories
#96 on List of Black Movies, Ranked Best to Worst
#55 on The Best Movies for Boys
see more on Cool Runnings
You're All Astronauts on Some Kinda Star Trek
Just in case you couldn't tell from the crushing boredom, James Cromwell is here to remind you that you're watching a
Star Trek
movie.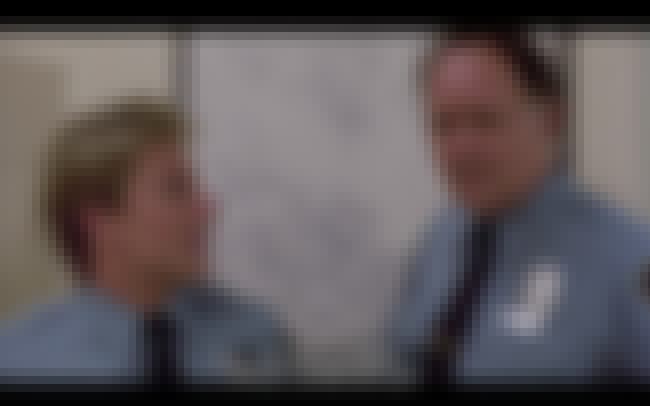 You nailed it, Jon Vernon.
Also Ranked
#85 on The Best Classic Horror Movies
#50 on The Funniest Horror Movies
#15 on The Best Sci-Fi Movies on Amazon Prime
#4 on The Scariest Clown Movies in Film History
see more on Killer Klowns from Outer Space