tv

The Worst TV Theme Songs f p @

9.6k votes

883 voters

48k views

86 items

Follow

Embed

List Rules Upvote the bad television series themes on the list
List of worst TV theme songs ever, ranked by the people who had to listen to them before every episode. One of the most defining aspects of a TV show is its theme song played over the opening credits. These catchy, memorable tunes symbolize the start of your viewing pleasure. Even the worst TV themes act as a transportation vessel that takes you into a world of your favorite characters. These songs allow us to slowly sink out of our reality and become affixed to what is on the screen. However, sometimes this vessel takes you on a bumpy ride. Not all television theme songs are gems. In fact some are just plain bad TV music. They make you question how much is it worth it to watch a television episode, if you must endure an odd, occasionally annoying tune for the first 30 seconds.

So let's try to figure which one of these TV show theme songs is the worst. Is it the Eight Is Enough theme song, or something else? Television's extensive history gives us a wide selection to look at. Of course, there are several great, classic theme songs. Tunes that perfectly introduce a well-made television series, whose music provides warmth and comfort to the viewing audience. But instead we will be exploring the ones that could be used to torture prisoners at Guantanamo Bay. So let us check out the most tone-deaf, lyrically-confusing, and just plain bad theme songs of television's history. Which one will be deemed the absolute worst?
Joanie Loves Chachi is an American television spin-off of the American sitcom Happy Days that was originally broadcast on ABC from March 23, 1982 to May 24, 1983. It stars Erin Moran and Scott Baio as the title characters Joanie Cunningham and Chachi Arcola, respectively. ...more
More About
Actors: Scott Baio, Erin Moran, Al Molinaro
Premiered: 1982
Number of Seasons: 2
Also Ranked
#57 on The Best TV Spinoffs
#26 on The Best 1980s ABC Shows
#18 on The Best Spin-Offs of the '80s
#22 on The Best 1980s ABC Comedy Shows
see more on Joanie Loves Chachi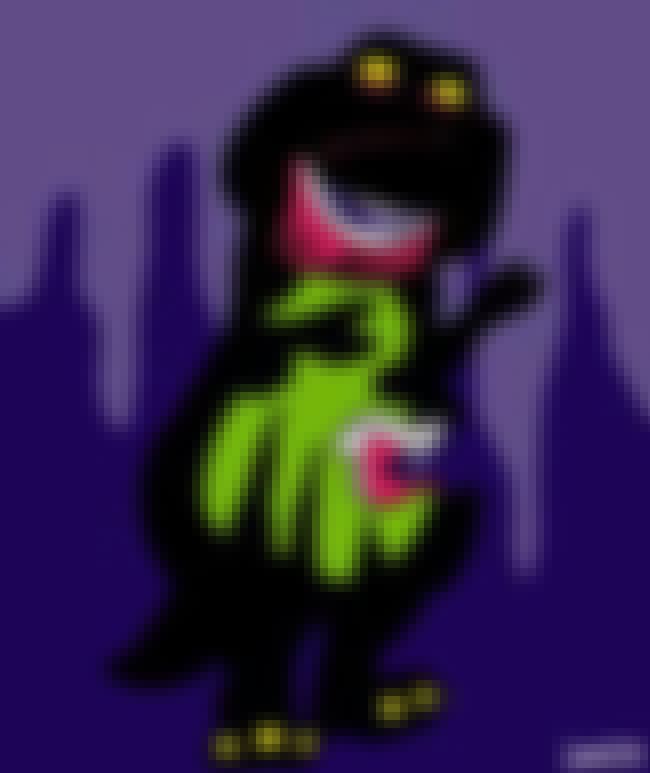 Barney is a short-lived British Children's BBC television programme centered on the main characters Barney and Roger. Despite attracting a cult following in the UK, it was considered a relative commercial failure and the show only lasted one series. ...more
More About
Actors: Harry Enfield, Tim Brooke-Taylor, Enn Reitel, Jan Ravens
Premiered: 1988
see more on Barney
Small Wonder is an American science fiction sitcom that aired in first-run syndication from September 7, 1985 to May 20, 1989. The show chronicles the family of a robotics engineer who secretly creates a robot modeled after a human girl, then tries to pass it off as their adopted daughter. ...more
More About
Actors: Dick Christie, Marla Pennington, Jerry Supiran
Premiered: 1985
Number of Seasons: 4
Also Ranked
#20 on The Best 1980s Sci-Fi Shows
see more on Small Wonder
The Ropers is an American sitcom that ran from March 13, 1979 to May 22, 1980 on ABC. The series is a spin-off of Three's Company and based on the British sitcom George and Mildred. It was taped at CBS Television City in Hollywood, California, where its parent series, Three's Company, was taping at ...more
More About
Actors: Norman Fell, Audra Lindley, Jeffrey Tambor
Premiered: 1979
Number of Seasons: 2
see more on The Ropers
Veronica's Closet is an American sitcom which aired on NBC from September 25, 1997, to June 27, 2000. The show stars Kirstie Alley as Veronica "Ronnie" Chase, the head of her own lingerie company in New York City. ...more
More About
Actors: Kirstie Alley, Kathy Najimy, Dan Cortese
Premiered: 1997
Number of Seasons: 3
Also Ranked
#30 on The Best Single Woman Sitcoms
#46 on The Best 1990s NBC Shows
see more on Veronica's Closet
Star Trek: Enterprise is a science fiction TV series and a prequel to the original Star Trek. The series premiered September 26, 2001, on the UPN television network with the final episode airing on May 13, 2005. It was the last Star Trek program to end its run on television. The show is set in the ...more
More About
Actors: Scott Bakula, John Billingsley, Jolene Blalock
Premiered: 2001
Number of Seasons: 4
Also Ranked
#38 on The Best Teen Sci-Fi/Fantasy TV Series
#16 on The Best Sci Fi Television Series of All Time
#45 on Canceled Shows We'd Most Like to See as Movies
#24 on TV Shows You Wish You Were a Character On
see more on Star Trek: Enterprise
Eight Is Enough is an American television comedy-drama series that ran on ABC from March 15, 1977, until August 29, 1981. The show was modeled after syndicated newspaper columnist Thomas Braden, a real-life parent with eight children, who wrote a book with the same name. ...more
More About
Actors: Dick Van Patten, Lani O'Grady, Connie Needham
Premiered: 1977
Number of Seasons: 5
Also Ranked
#84 on The Most Important TV Sitcoms
#61 on The Best '70s TV Shows
#20 on The Best 1970s ABC Shows
#89 on The Best '80s TV Shows
see more on Eight Is Enough
America's Next Top Model is an American reality television series and interactive competition that premiered on May 20, 2003. It originally aired on UPN, whose merger with The WB created The CW in 2006. The program has aired twenty cycles, and sees several women compete for the title of "America's ...more
More About
Actors: Adrianne Curry, Yoanna House, Tyra Banks
Premiered: 2003
Number of Seasons: 19
Also Ranked
#62 on What Shows Do You Most Want on Netflix Streaming?
#5 on The Best Reality TV Shows On Amazon Prime
#23 on The Best Reality TV Shows Ever
#15 on The Best Reality Competition Series
see more on America's Next Top Model