films

Young Adult Movie Quotes f p @

32 votes

18 voters

21k views

8 items

Follow

Embed
'Young Adult' movie quotes feature the best lines from this 2011, Jason Reitman-directed comedy that stars Charlize Theron as a writer who returns to her hometown to try and win back the boyfriend she left in the dust when she left town years before. 'Young Adult' quotes are clever, no doubt in large part because the script was written by Diablo Cody ('Juno'). See a favorite 'Young Adult' quote on the list? Vote it up! And if you don't see a quote you really liked from the movie here, add it to the list.
Mavis Gary (Charlize Theron) has an agenda for everything she does. She's selfish, self-centered and generally obnoxious. She's just not a very nice person. When Mavis, a teen novelist, decides to go back to her hometown, she makes waves immediately. The old boyfriend she wants to win back, Buddy Slade (Patrick Wilson) is now married and has a baby. Mavis does manage to forge a rather unlikely friendship with another former high school classmate, Matt (Patton Oswalt). Matt tries his best to keep Mavis on track, but she's a handful.
For more great movie quotes, check out these lists for the best dialogue from
'The Sitter,'
'New Year's Eve,'
'The Muppets,'
'Hugo'
and
'The Descendants.'
Mavis: "You know what... (Runs into Beth, who spills juice all over her shirt) "My God!"
Beth: "I'll get some..."
Mavis: "F*ck you. F*ck you! You f**king bitch! Oh my God...you should see your face. It's a joke! Are you just gonna stand there like a big lump? I love your sweaterrrrrrrrrr."
In this painfully awkward scene, Mavis says exactly what she's thinking about Buddy's wife, Beth (Elizabeth Reaser), then tries to cover it all up and smooth things over with a comment about her super-cute "sweaterrrrrrrrrrr." She's coming unhinged. Beth needs to change the locks. And throw another drink on her - this time, on purpose.
Matt: "Mavis Gary? I think we went to high school together."
Mavis: "At the same time?"
Mavis really hasn't changed at all since high school. Yes, she's still extremely attractive - but yes, she's still a condescending, evil shrew of a woman. And she has no idea who Matt is, despite the fact that she probably saw him at least once every single day during high school.
Mavis: "Here's the deal: Buddy Slade and I are meant to be together. And I'm here to get him back."
Matt: "I'm pretty sure he's married with a kid on the way."
Mavis: "I'm cool with it. I mean I've got baggage too."
Matt: "I would keep all of this to yourself. I would find a therapist."
Matt winds up being Mavis' friend, if it's even possible to be Mavis' friend. At least she feels she can be brutally honest with him and he, in turn, can let her know she's insane and needs to get help for her issues quickly.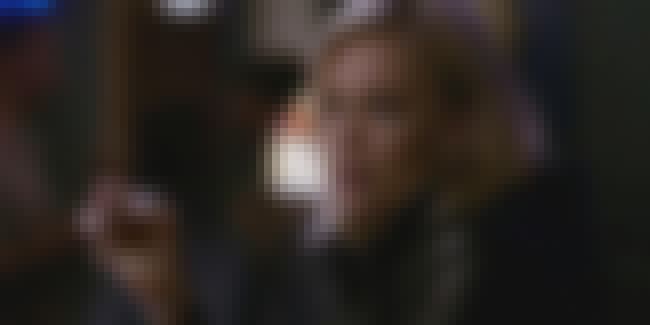 Matt: "What are you doing back in Mercury? Did you move back or..."
Mavis: "Of course not. Gross."
Mavis is definitely not planning on staying in her small Minnesota hometown. She's there for one major reason: To snag her old boyfriend. Once that's done, she's out.
Hampton Inn Employee: "Welcome to Hampton Inn. Do you have a reservation?"
Mavis: "No." (Dog growls in Mavis' bag)
Hampton Inn Employee: "Is that a dog in your bag?"
Mavis: "Nope."
Hampton Inn Employee: "We actually allow small pets with a cleaning deposit."
Mavis: "Good. Because I have a small dog...in my vehicle."
Let's get one thing straight: Mavis Gary is a b*tch. She's rude, self-centered and just generally a horrible person who is virtually impossible to like. She also lies - as you can clearly see from this quote.
Macy's Salesperson: "Can I help you find something?"
Mavis: "I'm going to a rock concert with an old flame, and I think there is a chance we might reconnect."
Macy's Salesperson: "Let's show him what he's been missing."
Mavis: "No, he's seen me recently, he knows. But his wife hasn't seen me in a while so..."
Mavis doesn't seem to care at all that she's trying to break up the happy marriage of her former flame and his wife (who are new parents). No, when Mavis decides she wants something, she takes it - and she really could care less what anyone else, much less a Macy's salesperson, thinks of her.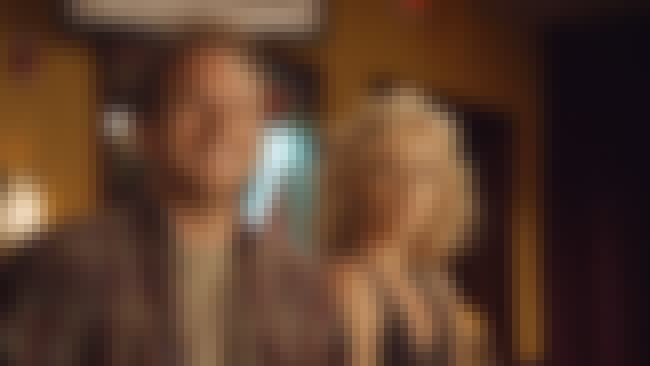 Mavis: "You can come to the city with me like we always planned."
Buddy: "Mavis, I'm a married man."
Mavis: "I know we can beat this thing, together."
Well, Mavis is nothing if not single-minded! She refuses to accept that Buddy has moved on with his life and is happy. She sees his marriage as a problem they can "beat."
Hedda Gary: "That new baby of his is just darling."
Mavis: "Have you seen it? Up close?"
Mavis isn't happy that her mom is seemingly clinging to the past (keeping a wedding photo up of her and her ex-husband). She proudly tells them that she's "seeing" her old high school boyfriend Buddy. When mom mentions Buddy's "darling" baby, Mavis dismisses it...but not without getting in a jab or two. There is absolutely no way to like this character, especially when she's trashing adorable babies.