This list of all Call of Duty games, ranked best to worst, gives gamers the chance to decide once and for all the answer to the question: What is the best COD game of all time? The COD video game franchise is a great example of the best first-person shooter series that has been incredibly popular for more than a decade now. If you're a huge fan, feel free to rerank this list in any order you like to make sure that your favorite COD games are near the top!
The first installment in the Call of Duty video game series was released back in 2003. From that point on, COD became a staple with gamers. With each year that passes, the makers of Call of Duty continue to push boundaries, which is one reason why COD is consistently named among the best video games of all time.
From the uber-popular Call of Duty: Black Ops up to the newest release, Call of Duty: Black Ops Cold War, this list features all the mainline series games. Vote up all your favorite releases, and vote down all the installments you thought simply didn't live up to the hype.
Photo:
...more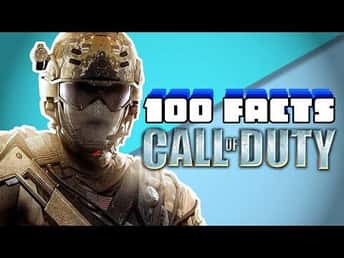 Metacritic score: 87%

Setting: Cold War

Taking place during the tumultuous '60s, Black Ops has gamers assuming the role of CIA op Alex Mason as they explore Cuba, Vietnam, the Soviet Union, and more.

As one of the most popular entries in the franchise, Call of Duty: Black Ops took everything that was great about previous games and expanded upon them, most notably in the multiplayer department. From more unlockable weapons and perks to the introduction of CODPoints.

Release: 2010
Developer: n-Space, Treyarch
Platform: Xbox 360, Microsoft Windows, Wii, PlayStation 3

2,847

1,012

Love this game?