Entertainment
The Greatest Action Movies of All Time

421.2k votes
29.3k voters
1M views
745 items
List Rules Movies in the action genre only.
The greatest action movies of all time starring some of the best action stars to have ever fought on screen. The best action movies tend to be the ones where we get a little substance to go along with the shooting; a little banter along with the battles. This list has some of the most awesome action films of all time, and it's now up to Ranker users to vote on which of these are truly the top action movies of all time. If you're looking for some of the greatest actions movies of all time that are streaming on Netflix or Amazon, check out The Best Action Movies on Netflix Instant and The Best Action Movies On Amazon Prime.
The list of greatest action movies ever has a mix of one man renegades (Die Hard), supernatural thrills (Alien), and science fiction dreams brought to reality on the big screen (Terminator, Jurassic Park). You'll even find some great comedic performances among the gun fights, smack talking, and explosions. Heck, you could probably fill a New Jersey size dump with all the stuff that gets blown up in these action films. The list covers a broad time range as well with nearly as many classic action movies making the list as newer, big budget CGI action-fest. Other good action movies to watch include The Matrix Trilogy, the John Wick movies, and The Bourne Series.
Don't see your favorite action movie on the list? Shoot it up there! This is a fan ranked list and if you know that the best action movie of all time hasn't been added yet, put it on there and vote it up so everyone can know that the biggest action movie of all time was actually...(this is where you fill in what you think the coolest action movie ever is). Make your voice heard and don't forget, these are action films so you're gonna have to be loud. And, if you love action movies, check out this list of the best action shows.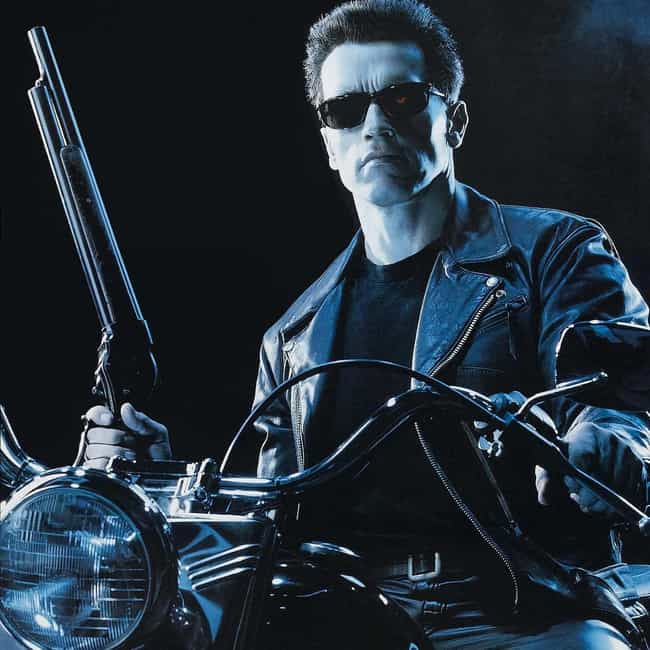 Terminator 2: Judgment Day is a 1991 American science fiction action thriller film written, produced and directed by James Cameron. The film stars Arnold Schwarzenegger, Linda Hamilton, Robert Patrick and Edward Furlong. It is the second installment of the Terminator franchise and the sequel to the 1984 film The Terminator. Terminator 2 follows Sarah Connor and her ten-year-old son John, who is protected by a less advanced Terminator who is also sent back in time, as they are pursued by a new, more advanced Terminator, the liquid metal, shapeshifting T-1000, sent back in time to take out John Connor and prevent him from becoming the leader of the human resistance. ...more on Wikipedia
Actors: Arnold Schwarzenegger, Edward Furlong, Linda Hamilton, Nikki Cox, Danny Cooksey, + more
Released: 1991
Directed by: James Cameron

Like this movie?
The Matrix is a 1999 American-Australian science fiction action film written and directed by The Wachowskis, starring Keanu Reeves, Laurence Fishburne, Carrie-Anne Moss, Hugo Weaving, and Joe Pantoliano. It depicts a dystopian future in which reality as perceived by most humans is actually a simulated reality called "the Matrix", created by sentient machines to subdue the human population, while their bodies' heat and electrical activity are used as an energy source. Computer programmer "Neo" learns this truth and is drawn into a rebellion against the machines, which involves other people who have been freed from the "dream world". The Matrix is known for popularizing a visual effect known ...more on Wikipedia
Actors: Keanu Reeves, Hugo Weaving, Carrie-Anne Moss, Laurence Fishburne, Gloria Foster, + more
Released: 1999
Directed by: Andy Wachowski, Lana Wachowski

Like this movie?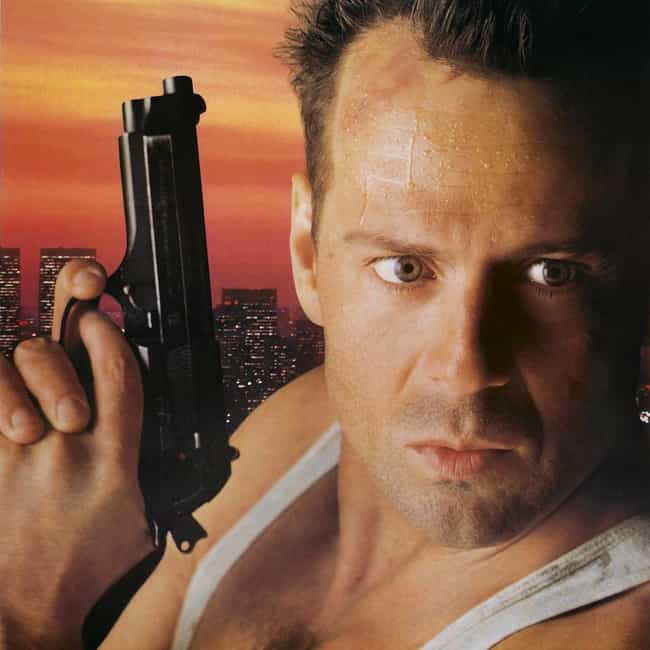 Die Hard is a 1988 American action film directed by John McTiernan and written by Steven E. de Souza and Jeb Stuart. It is based on the 1979 novel Nothing Lasts Forever, by Roderick Thorp. Die Hard follows off-duty New York City Police Department officer John McClane as he takes on a group of highly organized wrongdoers led by Hans Gruber, who perform a caper in a Los Angeles skyscraper under the guise of a terrorist attack using hostages, including McClane's wife Holly, to keep the police at bay. ...more on Wikipedia
Actors: Bruce Willis, Alan Rickman, Bonnie Bedelia, Robert Davi, Kym Malin, + more
Released: 1988
Directed by: John McTiernan

Like this movie?
Raiders of the Lost Ark is a 1981 American adventure film directed by Steven Spielberg. The screenplay by Lawrence Kasdan was from a story by George Lucas and Philip Kaufman. It was produced by Frank Marshall for Lucasfilm Ltd., with Lucas and Howard Kazanjian as executive producers. Starring Harrison Ford, it was the first installment in the Indiana Jones film franchise to be released, though it is the second in internal chronological order. It pits Indiana Jones against a group of Nazis who are searching for the Ark of the Covenant, which Adolf Hitler believes will make his army invincible. The film co-stars Karen Allen as Indiana's former lover, Marion Ravenwood; Paul Freeman as Indiana's ...more on Wikipedia
Actors: Harrison Ford, Alfred Molina, Karen Allen, Frank Welker, Denholm Elliott, + more
Released: 1981
Directed by: Steven Spielberg
Like this movie?