The Harry Potter film series, ranked from best movie to worst. Now that all eight films in the Harry Potter franchise have been released, we can look book on the complete collection to determine which were the best and worst individual films. Most fans agreed that the series got off to a relatively slow start, with the first two entries from director Chris Columbus - Harry Potter and the Sorcerer's Stone and Harry Potter and the Chamber of Secrets - taking a somewhat juvenile tone. Later films from Alfonso Cuaron, Mike Newell, and David Yates expanded the mythology of the Potter Universe, took a somewhat darker and more realistic tone and expanded the scope of the films considerably, to great effect.
The film series spanned an entire decade; the first entry,
Harry Potter and the Philosopher's Stone
, was released in 2001, and the final film,
Harry Potter and the Deathly Hallows - Part 2
 arrived exactly 10 years later in 2011. The talents of four directors were involved, with David Yates taking on the bulk of the series, everything from
Harry Potter and the Order of the Phoenix
 on. Columbus and Yates are the only two filmmakers to return for more than one
Potter
 film. Nonetheless, the movies' acting cast, writers, and some crew members remained remarkably consistent. Steve Kloves wrote all the Potter films (with assistance from
Harry Potter

 author JK Rowling
) except for
Order of the Phoenix
, which was penned by Michael Goldenberg.
The main cast of Daniel Radcliffe, Rupert Grint, and Emma Watson as Harry, Ron, and Hermione, respectively, are featured in all eight films, as did Robbie Coltrane as Hagrid, Alan Rickman as Professor Snape, Maggie Smith as Professor McGonagall, and Tom Felton as Draco Malfoy. Richard Harris portrayed Hogwarts Headmaster Albus Dumbledore in the first two films, but passed away on October 25, 2002. He was replaced by Michael Gambon in all the films to follow.
Vote for your favorite Harry Potter films or the Harry Potter movies you think are the best made. This list also include the Fantastic Beasts movies, which star Eddie Redmayne, Katherine Waterston, and Johnny Depp.
Photo:
...more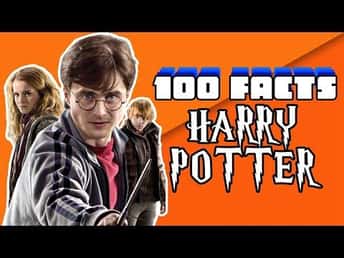 Photo: Metaweb (FB) / Fair use

Harry Potter and the Prisoner of Azkaban is a 2004 fantasy film directed by Alfonso Cuarón and distributed by Warner Bros. Pictures. It is based on the novel of the same name by J. K. Rowling. The film, which is the third instalment in the Harry Potter film series, was written by Steve Kloves and produced by Chris Columbus, David Heyman, and Mark Radcliffe. The story follows Harry Potter's third year at Hogwarts as he is informed that a prisoner named Sirius Black has escaped from Azkaban intending to hunt him down.... more

Released: 2004
Directed by: Alfonso Cuarón

2,665

1,034

Love this movie?