Best Movie Genres

The Best Psychological Thrillers of All Time

284.6k votes
33.5k voters
2.9M views
230 items
Follow
List Rules Vote up and add any movies that send chills down your spine and leave you on the edge of your seat until the very end.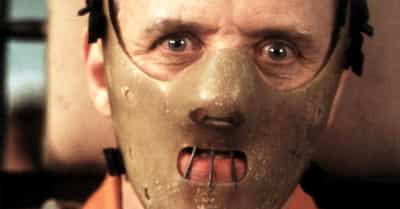 A list of the best psychological thrillers of all time, ranked by fans who may or may not be trying to mess with your head! Though a variety of definitions for the "psychological thriller" genre have been offered, there is no universally accepted set of guidelines. In general, psychological thrillers integrate personal character elements into mystery and suspense films, essentially toeing the line between a dramatic character study and the sort of plot structure you'd expect from a detective movie. With that in mind, what do you think are the best psychological thriller movies? Could some even be considered the best thriller movies ever?
Many psychological thrillers resemble traditional thrillers or suspense films, only with a personal, internal antagonist rather than a traditional movie villain. (For example, Repulsion or The Conversation, in which the plot is moved forward by the main character's growing paranoia and madness.) In many films of this type, the solution to the main character's conflict comes in the form of altering their perspective or discovering some buried truth about themselves and their past, rather than winning a fight or battling an opponent.
Many psychological thrillers play around with the main character's back story, or make use of an unreliable narrator. Films like Christopher Nolan's Memento present the audience with one perspective on the story, and then generate suspense by showing the ways in which "reality" contrasts to this perspective. (This sometimes, but not always, results in a "twist" or surprise ending based on the difference between the main character's perception and that of outside observers.) Several Alfred Hitchcock movies utilize this technique, particularly movies like Spellbound and Marnie, in which the story concerns a character becoming mentally well after years of madness and confusion.
This list contains the best thriller movies of all time. It is open and vote ranked, so be sure to vote for your favorites and add any other movies that may be missing at the bottom of the page. Got an opinion on great thriller movies? Vote for your favorite psychological suspense movies ever! And, if you love scary material, check out this list of the best current crime shows as well.
back to page 1
51

ImaadShahrukh added

The Bone Collector

Angelina Jolie, Denzel Washington, Queen Latifah

The Bone Collector is a 1999 psychological thriller film starring Denzel Washington and Angelina Jolie, directed by Phillip Noyce and produced by Martin Bregman. The movie was based on the crime ...more
52

carolyn-branan added

Pulp Fiction

John Travolta, Bruce Willis, Uma Thurman

Pulp Fiction is a 1994 American black comedy crime film written and directed by Quentin Tarantino, from a story by Tarantino and Roger Avary. The film is known for its eclectic dialogue, ironic ...more
53

drkaramaniac added

Halloween

Jamie Lee Curtis, Kyle Richards, Donald Pleasence

Halloween is a 1978 American independent slasher horror film directed and scored by John Carpenter, co-written with producer Debra Hill, and starring Donald Pleasence and Jamie Lee Curtis in her ...more
54

Fracture

Ryan Gosling, Anthony Hopkins, Rosamund Pike

Fracture is a 2007 American-German crime-mystery thriller film, directed by Gregory Hoblit and starring Anthony Hopkins and Ryan Gosling. It tells the story of a man accused of attempted murder ...more
55

Reservoir Dogs

Quentin Tarantino, Steve Buscemi, Tim Roth

Reservoir Dogs is a 1992 American ensemble crime film that depicts the events before and after a botched diamond heist. The film was the debut of director and writer Quentin Tarantino, and stars ...more
56

Play Misty for Me

Clint Eastwood, Donna Mills, Jessica Walter

Play Misty for Me is a 1971 American psychological thriller film, directed by and starring Clint Eastwood, in his directorial debut. Jessica Walter and Donna Mills co-star. The original music ...more
57

Mr. Brooks

Demi Moore, Kevin Costner, Danielle Panabaker

Mr. Brooks is a 2007 American psychological thriller film directed by Bruce A. Evans starring Kevin Costner, Demi Moore, Dane Cook, and William Hurt. It was released on June 1, 2007. The film ...more
58

Jacob's Ladder

Macaulay Culkin, Tim Robbins, Jason Alexander

Jacob's Ladder is a 1990 American psychological horror film directed by Adrian Lyne, written and produced by Bruce Joel Rubin and starring Tim Robbins, Elizabeth Peña and Danny Aiello. ...more
59

Moon

Kevin Spacey, Mary Tyler Moore, Kaya Scodelario

Moon is a 2009 British science fiction drama film co-written and directed by Duncan Jones. The film follows Sam Bell, a man who experiences a personal crisis as he nears the end of a three-year ...more
60

The Conversation

Harrison Ford, Robert Duvall, Gene Hackman

The Conversation is a 1974 American psychological thriller film written, produced and directed by Francis Ford Coppola and starring Gene Hackman with supporting roles by John Cazale, Allen ...more
61

ChangesDownClub added

Panic Room

Kristen Stewart, Nicole Kidman, Jodie Foster

Panic Room is a 2002 American thriller film directed by David Fincher and written by David Koepp. The film stars Jodie Foster and Kristen Stewart as a mother and daughter whose new home is ...more
62

Eternal Sunshine of the Spotless Mind

Kate Winslet, Kirsten Dunst, Jim Carrey

Eternal Sunshine of the Spotless Mind is a 2004 American romantic science-fiction comedy-drama film about an estranged couple who have each other erased from their memories, written by Charlie ...more
63

harleyquinn3381 added

The Skeleton Key

Kate Hudson, John Hurt, Joy Bryant

The Skeleton Key is a 2005 American supernatural horror film starring Kate Hudson, Gena Rowlands, John Hurt, Peter Sarsgaard, and Joy Bryant. The film centers on a young hospice nurse who ...more
64

ryanmcw added

Gone Baby Gone

Morgan Freeman, Michelle Monaghan, Ed Harris

Gone Baby Gone is a 2007 American neo-noir mystery film directed by Ben Affleck and starring his brother Casey Affleck. The screenplay by Ben Affleck and Aaron Stockard is based on the novel of ...more
65

JulianAndresBeltran added

Law Abiding Citizen

Gerard Butler, Jamie Foxx, Viola Davis

Law Abiding Citizen is a 2009 American thriller film directed by F. Gary Gray from a screenplay written by Kurt Wimmer and stars Jamie Foxx and Gerard Butler. The film takes place in ...more
66

ChangesDownClub added

Stigmata

Portia de Rossi, Patricia Arquette, Nia Long

Stigmata is a 1999 supernatural horror film directed by Rupert Wainwright and starring Patricia Arquette as an atheist hairdresser from Pittsburgh, Pennsylvania, who is afflicted with the ...more
67

looksharp added

The Illusionist

Jessica Biel, Edward Norton, Paul Giamatti

The Illusionist is a 2006 American period drama film written and directed by Neil Burger and starring Edward Norton, Paul Giamatti, and Jessica Biel. It is based loosely on Steven Millhauser's ...more
68

The Cell

Jennifer Lopez, Vince Vaughn, Vincent D'Onofrio

The Cell is a 2000 horror film directed by Tarsem Singh, and starring Jennifer Lopez, Vince Vaughn and Vincent D'Onofrio.
69

puddin added

Ex Machina

Ex Machina is a 2015 independent science fiction psychological thriller film directed by Alex Garland. A young programmer (Domhnall Gleeson) is selected to participate in a ground-breaking ...more
70

but chickens double d added

Pet Sematary

Stephen King, Fred Gwynne, Denise Crosby

Pet Sematary is a 1989 American horror film adaptation of Stephen King's novel of the same name. Directed by Mary Lambert and written by King, the film features Dale Midkiff as Louis Creed, ...more
71

looksharp added

The Village

Bryce Dallas Howard, Sigourney Weaver, Joaquin Phoenix

The Village is a 2004 American psychological thriller film, written, produced, and directed by M. Night Shyamalan, and starring Bryce Dallas Howard, Joaquin Phoenix, Adrien Brody, William Hurt ...more
72

Hard Candy

Ellen Page, Sandra Oh, Patrick Wilson

Hard Candy is a 2005 vigilante thriller film focusing on the torture of a suspected sexual predator by a 14-year-old female vigilante. The film was directed by David Slade, written by Brian ...more
73

Eyes Wide Shut

Tom Cruise, Nicole Kidman, Stanley Kubrick

Eyes Wide Shut is a 1999 American erotic thriller film loosely based upon Arthur Schnitzler's 1926 novella Dream Story. The film was directed, produced, and co-written by Stanley Kubrick. It was ...more
74

Richard Dumas added

Basic Instinct

Sharon Stone, Michael Douglas, Jeanne Tripplehorn

Basic Instinct is a 1992 French-American neo-noir erotic thriller film directed by Paul Verhoeven and written by Joe Eszterhas, and starring Michael Douglas and Sharon Stone. The film is about a ...more
75

but chickens double d added

North by Northwest

Cary Grant, Alfred Hitchcock, Eva Marie Saint

North by Northwest is a 1959 American spy thriller film directed by Alfred Hitchcock and starring Cary Grant, Eva Marie Saint and James Mason. The screenplay was written by Ernest Lehman, who ...more
76

harleyquinn3381 added

Interstellar

Anne Hathaway, Matthew McConaughey, Matt Damon

Interstellar is a British-American 2014 science fiction epic film directed by Christopher Nolan, starring Matthew McConaughey, Anne Hathaway, Jessica Chastain and Michael Caine. The film ...more
77

MeganGrothem added

1408

Samuel L. Jackson, John Cusack, Kate Walsh

1408 is a 2007 American psychological horror film based on the Stephen King 1999 short story of the same name directed by Swedish director Mikael Håfström, who earlier had directed ...more
78

ShaundaPetty added

Hide and Seek

Robert De Niro, Dakota Fanning, Famke Janssen

Hide and Seek is a 2005 American horror film starring Robert De Niro and Dakota Fanning. It was directed by John Polson. The film opened in the United States on January 28, 2005 and was a ...more
79

Cape Fear

Gregory Peck, Robert Mitchum, Telly Savalas

Cape Fear is a 1962 American psychological thriller film starring Robert Mitchum, Gregory Peck, Martin Balsam and Polly Bergen. It was adapted by James R. Webb from the novel The Executioners by ...more
80

harleyquinn3381 added

Gothika

Halle Berry, Robert Downey Jr., Penélope Cruz

Gothika is a 2003 supernatural horror film directed by Mathieu Kassovitz and written by Sebastian Gutierrez. Halle Berry plays a psychiatrist in a women's mental hospital who wakes up one day to ...more
81

The Good Son

Macaulay Culkin, Elijah Wood, David Morse

The Good Son is a 1993 American psychological thriller film directed by Joseph Ruben and written by English novelist Ian McEwan. The film stars Macaulay Culkin and Elijah Wood.
82

Pi

Mark Margolis, Ajay Naidu, Clint Mansell

Pi, also titled π, is a 1998 American surrealist psychological thriller film written and directed by Darren Aronofsky in his directorial debut. The film earned Aronofsky the Directing Award at ...more
83

looksharp added

The Mothman Prophecies

Richard Gere, Debra Messing, Laura Linney

The Mothman Prophecies is a 2002 supernatural thriller film directed by Mark Pellington, based on the 1975 book of the same name by parapsychologist and Fortean author John Keel. The screenplay ...more
84

Fear and Loathing in Las Vegas

Johnny Depp, Cameron Diaz, Christina Ricci

Fear and Loathing in Las Vegas is a 1998 American dark comedy film co-written and directed by Terry Gilliam, starring Johnny Depp as Raoul Duke and Benicio del Toro as Dr. Gonzo. It was adapted ...more
85

2001: A Space Odyssey

Arthur C. Clarke, Leonard Rossiter, Ed Bishop

2001: A Space Odyssey is a 1968 epic science fiction film produced and directed by Stanley Kubrick. The screenplay was written by Kubrick and Arthur C. Clarke, and was partially inspired by ...more
86

looksharp added

Limitless

Robert De Niro, Bradley Cooper, Bruce Lee

Limitless is a 2011 American thriller film directed by Neil Burger and starring Bradley Cooper, Abbie Cornish, and Robert De Niro. It is based on the novel The Dark Fields by Alan Glynn.
87

KeshanHareshu added

Side Effects

Catherine Zeta-Jones, Jude Law, Channing Tatum

Side Effects is a 2013 American psychological thriller film directed by Steven Soderbergh from a screenplay written by Scott Z. Burns. The film stars Jude Law, Rooney Mara, Catherine Zeta-Jones, ...more
88

carolyn-branan added

Flatliners

Julia Roberts, Kevin Bacon, Kiefer Sutherland

Flatliners is a 1990 American sci-fi horror thriller film directed by Joel Schumacher, starring Kiefer Sutherland, Julia Roberts, Kevin Bacon, William Baldwin and Oliver Platt. Five medical ...more
89

Sweeney Todd: The Demon Barber of Fleet Street

Johnny Depp, Helena Bonham Carter, Alan Rickman

Sweeney Todd: The Demon Barber of Fleet Street is a 2007 musical slasher film directed by Tim Burton. It is an adaptation of Stephen Sondheim and Hugh Wheeler's Tony Award-winning 1979 musical ...more
90

LanaYoshii added

The Gift

Jason Bateman, Rebecca Hall, Joel Edgerton

The Gift is a 2015 American-Australian psychological horror-thriller film written, co-produced, and directed by Joel Edgerton in his directorial debut. The film stars Jason Bateman and Rebecca ...more
91

but chickens double d added

Chinatown

Jack Nicholson, Faye Dunaway, Roman Polanski

Chinatown is a 1974 American neo-noir mystery film, directed by Roman Polanski from a screenplay by Robert Towne, starring Jack Nicholson and Faye Dunaway. The film was inspired by the ...more
92

but chickens double d added

Blue Velvet

Isabella Rossellini, Dennis Hopper, Laura Dern

Blue Velvet is a 1986 American mystery thriller flm, written and directed by David Lynch. The film stars Kyle MacLachlan, Isabella Rossellini, Dennis Hopper and Laura Dern. The title is taken ...more
93

CarlosPepin added

Cube

Nicole de Boer, Julian Richings, David Hewlett

Cube is a 1997 Canadian science fiction psychological horror film, directed and co-written by Vincenzo Natali. The film was a successful product of the Canadian Film Centre's First Feature
94

carolyn-branan added

The Girl with the Dragon Tattoo

Daniel Craig, Rooney Mara, Robin Wright

The Girl with the Dragon Tattoo is a 2011 Swedish-American mystery thriller film based on the novel of the same name by Stieg Larsson. This film adaptation was directed by David Fincher and ...more
95

AshrafulKaderMahin added

The Shawshank Redemption

Morgan Freeman, Rita Hayworth, Tim Robbins

The Shawshank Redemption is a 1994 American drama film written and directed by Frank Darabont and starring Tim Robbins and Morgan Freeman. Adapted from the Stephen King novella Rita Hayworth and ...more
96

Straw Dogs

Dustin Hoffman, David Warner, Peter Vaughan

Straw Dogs is a 1971 psychological thriller directed by Sam Peckinpah and starring Dustin Hoffman and Susan George. The screenplay by Peckinpah and David Zelag Goodman is based upon Gordon M. ...more
97

Les Diaboliques

Simone Signoret, Michel Serrault, Paul Meurisse

Les Diaboliques, released as Diabolique in the United States and variously translated as The Devils or The Fiends, is a 1955 French black-and-white psychological thriller feature film directed ...more
98

deanroloff added

Manhunter

Brian Cox, Garcelle Beauvais, Joan Allen

Manhunter is a 1986 American crime thriller film based on Thomas Harris' novel Red Dragon. Written and directed by Michael Mann, it stars William Petersen as Will Graham and features Brian Cox ...more
99

looksharp added

The Negotiator

Kevin Spacey, Samuel L. Jackson, Paul Giamatti

The Negotiator is a 1998 action thriller film directed by F. Gary Gray, starring Samuel L. Jackson and Kevin Spacey. It takes place in Chicago and was released on July 29, 1998. The original ...more
100

Session 9

Josh Lucas, David Caruso, 피터 뮬란

Session 9 is a 2001 American independent psychological horror film directed by Brad Anderson and written by Anderson and Stephen Gevedon. The film stars David Caruso, Peter Mullan, Stephen ...more