Comedians

The Funniest Stand Up Comedians of All Time

815.9k votes
61.4k voters
1.9M views
457 items
List Rules Stand up comedians only. Must have done actual stand-up, not just film or TV.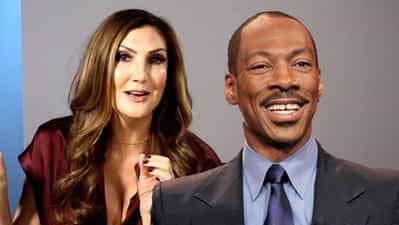 A ranked list of the best stand up comedians in the history of the art form. First and foremost, all of the people on this list are funny comedians. But beyond that, this is a diverse list of people with different styles who approach different types of subject matter. These are the cream of the crop: they are the top comedians in the game, and many thousands of people agree. Many of the popular comedians listed below worked their way up through the stand up circuit and eventually landed a show on Comedy Central, while others started their own web series and put their best stand up out into the world that way. The funniest comedians can come from any type of background, obviously there are insanely talented black, Asian, Latino and white comedians (and everything in between.)
Being a good stand-up comic is tough, and whether they're an observationist, an orator, an absurdist, blue collar, or alternative, all of the funny comedians on this list are unique, hardworking, and hilarious. Many of the best comedians of all time got their start as stand-up comedians and then progressed to star in their own films of TV series. It takes a certain skill set and ability to connect with people to excel at stand-up comedy, and we feel that these are the ones that shine.
This list is made of the 100 greatest stand-up comedians and then some. The top comedians are always changing. Feel free to add your votes to this Crowd-Ranked list of the greatest stand ups of all time, or make your own contributing list and give your voice more weight in the calculations.
back to page 1
51

Joan Rivers

Fashion Police, The Joan Rivers Show, The Joan Rivers Show
52
53

Dave Attell

Insomniac with Dave Attell, Dave Attell: Captain Miserable, Dave Attell: Road Work
54
55
56
57

Brian Regan

Dr. Katz, Professional Therapist, Shorties Watchin' Shorties
58

Steve Carell

The Office, The 40-Year-Old Virgin, Despicable Me
59

doremifasola added

Rowan Atkinson

The Lion King, Bean, Mr. Bean's Holiday
60

Greg Giraldo

Comedian, Comedy Central Roast of Larry the Cable Guy, Tough Crowd with Colin Quinn
61

looksharp added

Groucho Marx

Duck Soup, A Night at the Opera, Animal Crackers
62

David Cross

Eternal Sunshine of the Spotless Mind, Small Soldiers, Kung Fu Panda
63

INTPLibrarian added

Stephen Colbert

The Daily Show, he Colbert Report, The Late Show with Stephen Colbert
64
65

Litho_stone added

John Oliver

The Daily Show, John Oliver: Terrifying Times, The Rally to Restore Sanity and/or Fear
66

Russell Peters

Source Code, Russell Peters: The Green Card Tour - Live from The O2 Arena, A Russell Peters Christmas Special
67
68
69

John Cleese

A Fish Called Wanda, Monty Python and the Holy Grail, Life of Brian
70

Larry David

Seinfeld, Curb Your Enthusiasm, The Three Stooges
71

George Burns

The George Burns and Gracie Allen Show, Oh, God!
72
73
74
75

Joe Rogan

Fear Factor, DMT: The Spirit Molecule, NewsRadio
76

PaulScanlon added

Hannibal Buress

The Eric Andre Show, Neighbors, Daddy's Home
77

Katt Williams

Katt Williams: The Pimp Chronicles Pt. 1, Norbit, First Sunday
78

Doug Stanhope

And Punching the Clown, Aqua Teen Hunger Force, The Man Show
79

David Letterman

Everybody Loves Raymond, Beavis and Butt-head Do America, The Drew Carey Show
80

Bill Maher

Real Time with Bill Maher, Religulous, Bill Maher: Victory Begins at Home
81

naphtali added

Jimmy Carr

8 Out of 10 Cats, 10 O'Clock Live, Distraction
82

Bill Engvall

Blue Collar TV, Blue Collar Comedy Tour: The Movie, Blue Collar Comedy Tour: One for the Road
83

John Belushi

The Blues Brothers, Saturday Night Live, Animal House
84

Demetri Martin

Late Night with Conan O'Brien, Demetri Martin. Person., Important Things with Demetri Martin
85
86

Tim Allen

Home Improvement, Toy Story, Toy Story 3
87

Mike Birbiglia

The Fault in Our Stars, Cedar Rapids, Going the Distance
88

gschwayze added

Anthony Jeselnik

Miss March, Down and Dirty with Jim Norton, Down & Dirty with Jim Norton
89

Dennis Miller

Dennis Miller Live, Dennis Miller, Dennis Miller: The Raw Feed
90

Ray Romano

Everybody Loves Raymond, Ice Age, Ice Age: The Meltdown
91

Freak_Show1 added

Jeff Dunham

Jeff Dunham: Spark of Insanity, Jeff Dunham: Arguing with Myself, Jeff Dunham's Very Special Christmas Special
92
93

Countermoon added

Howie Mandel

Deal or No Deal, America's Got Talent, Howie
94

Jack Benny

The Jack Benny Program, To be or not To Be, Broadway Melody of 1936
95
96

Drew Carey

The Price Is Right, Whose Line Is It Anyway?, The Aristocrats
97

Kevin James

The King of Queens, Here Comes the Boom, Hitch
98

Martin Short

The Martin Short Show, Frankenweenie, Mars Attacks!
99

Woody Allen

Annie Hall, Midnight in Paris, Vicky Cristina Barcelona
100

Countermoon added

Jimmy Fallon

Late Night with Jimmy Fallon, The Tonight Show Starring Jimmy Fallon, Fever Pitch