Comedians

The Funniest Stand Up Comedians of All Time

889.8k votes
66.1k voters
1.9M views
446 items
List Rules Stand up comedians only. Must have done actual stand-up, not just film or TV.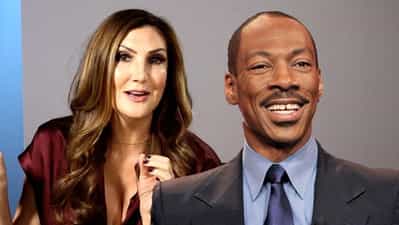 A ranked list of the best stand up comedians in the history of the art form. First and foremost, all of the people on this list are funny comedians. But beyond that, this is a diverse list of people with different styles who approach different types of subject matter. These are the cream of the crop: they are the top comedians in the game, and many thousands of people agree. Many of the popular comedians listed below worked their way up through the stand up circuit and eventually landed a show on Comedy Central, while others started their own web series and put their best stand up out into the world that way. The funniest comedians can come from any type of background, obviously there are insanely talented black, Asian, Latino and white comedians (and everything in between.)
Being a good stand-up comic is tough, and whether they're an observationist, an orator, an absurdist, blue collar, or alternative, all of the funny comedians on this list are unique, hardworking, and hilarious. Many of the best comedians of all time got their start as stand-up comedians and then progressed to star in their own films or TV series. It takes a certain skill set and ability to connect with people to excel at stand-up comedy, and we feel that these are the ones that shine.
This list is made of the 100 greatest stand-up comedians and then some. The top comedians are always changing. Feel free to add your votes to this Crowd-Ranked list of the greatest stand ups of all time, or make your own contributing list and give your voice more weight in the calculations.
1
2

Richard Pryor

Richard Pryor: Live in Concert, Richard Pryor: Live on the Sunset Strip, Blazing Saddles
3
4
5

Eddie Murphy

Beverly Hills Cop, Trading Places, Coming to America
6

Chris Rock

Chris Rock: Bigger & Blacker, Madagascar, Head of State
7

Louis C.K.

Late Night with Conan O'Brien, Louie, Louis C.K. Oh My God
8
9

Aaron719 added

Bill Burr

The Heat, Date Night, Walk of Shame
10

Jerry Seinfeld

Seinfeld, Jerry Seinfeld: 'I'm Telling You for the Last Time', Comedian
11

Rodney Dangerfield

Back to School, Rover Dangerfield, Rodney Dangerfield: It's Not Easy Bein' Me
12
13

PhillyHilfiger added

Kevin Hart

Kevin Hart: Let Me Explain, Ride Along, The Wedding Ringer
14
15

Jim Gaffigan

It's Kind of a Funny Story, Away We Go, 17 Again
16

Ricky Gervais

The Office, The Invention of Lying, Cemetery Junction
17

Lewis Black

The Daily Show, The Aristocrats, Lewis Black: Black on Broadway
18

Steven Wright

Reservoir Dogs, Natural Born Killers, Babe: Pig in the City
19

Bill Hicks

Comedy's Dirtiest Dozen, Bill Hicks: Sane Man, Bill Hicks Live: Satirist
20

Jim Carrey

Eternal Sunshine of the Spotless Mind, The Truman Show, Ace Ventura: Pet Detective
21

Bill Cosby

The Cosby Show, Bill Cosby: Himself, Uptown Saturday Night
22
23

Redd Foxx

Harlem Nights, Sanford, Norman... Is That You?
24

Bernie Mac

The Bernie Mac Show, Ocean's Eleven, Transformers
25