Greatest Albums

The Greatest Albums of All Time

1.9M votes
51k voters
720.4k views
4,653 items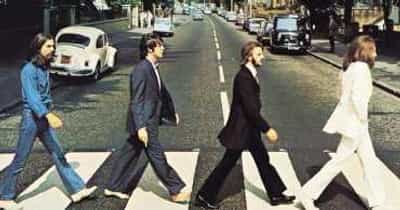 This is a list of the greatest albums of all time, created and ranked by music fans worldwide. Music is as subjective as any art form, but most people can agree that there are works that rise above the rest and go down as the best albums of all time, regardless of their genre. This is not a list of your "favorite" albums, but a list of the "greatest" albums. Whatever your musical tastes, vote and rank the albums you think had the most impact on music, the most influence on culture and other musicians... the greatest relevance to their genre. From Diamond-certified albums to the most popular albums ever, this list has them all.
If you see an album that should be listed here, be sure to add it! And to really impact this list's order, rerank it to add your own version of how these albums should be ranked.
So what are the best albums ever? How about the top albums of all time? Vote now!
1
2
3

Led Zeppelin IV

Led Zeppelin

"Black Dog"

"Misty Mountain Hop"

"Rock and Roll"
4

Abbey Road

The Beatles

"Something"

"Come Together"

"Because"
5

The White Album

The Beatles

"Back in the U.S.S.R."

"Glass Onion"

"Wild Honey Pie"
6

Revolver

The Beatles

"Eleanor Rigby"

"Yellow Submarine"

"Here, There and Everywhere"
7

Who's Next

The Who

"Won't Get Fooled Again"

"Baba O'Riley"

"Behind Blue Eyes"
8

Nevermind

Nirvana

"Smells Like Teen Spirit"

"Come as You Are"

"Lithium"
9

Pet Sounds

The Beach Boys

"Caroline, No"

"Sloop John B"

"Wouldn't It Be Nice"
10

The Doors

The Doors

"Break On Through (To the Other Side)"

"Light My Fire"

"The Crystal Ship"
11

Rumours

Fleetwood Mac

"Go Your Own Way"

"Dreams"

"Don't Stop"
12

Led Zeppelin

Led Zeppelin

"Good Times Bad Times"

"Communication Breakdown"

"You Shook Me"
13

Rubber Soul

The Beatles

"Drive My Car"

"You Won't See Me"

"Nowhere Man"
14

Are You Experienced

The Jimi Hendrix Experience

"Foxy Lady"

"Can You See Me"

"Love or Confusion"
16

Wish You Were Here

Pink Floyd

"Have a Cigar"

"Welcome to the Machine"

"Wish You Were Here"
17
18

Led Zeppelin II

Led Zeppelin

"Whole Lotta Love"

"Living Loving Maid (She's Just A Woman)"

"Thank You"
19
20

Back in Black

AC/DC

"You Shook Me All Night Long"

"Hells Bells"

"Back in Black"
21

Thriller

Michael Jackson

"The Girl Is Mine"

"Billie Jean"

"Beat It"
22

Hotel California

Eagles

"New Kid in Town"

"Hotel California"

"Life in the Fast Lane"
23

The Joshua Tree

U2

"With or Without You"

"I Still Haven't Found What I'm Looking For"

"Where the Streets Have No Name"
24

Electric Ladyland

The Jimi Hendrix Experience

"All Along the Watchtower"

"Crosstown Traffic"

"Voodoo Chile [sic]"
25