Comedy

The Greatest Sitcoms in Television History

758.7k votes
55.5k voters
961.9k views
299 items
List Rules Situational Comedies only. (No Dramas, Procedurals etc.)
We hope you love the products we recommend! Just so you know, Ranker may collect a share of sales or other compensation from the links on this page. Oh, and FYI — prices are accurate and items in stock as of time of publication.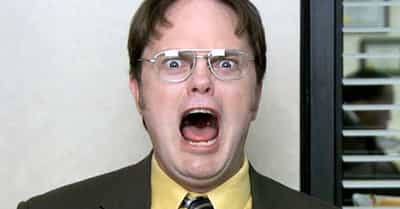 Best sitcoms ever to air on television includes some of the greatest sitcoms of all time as ranked by fans of TV. What's the best sitcom of all time? This list includes the best and most funny all-time sitcoms and funny TV shows. Anyone can vote on this list of funny sitcoms, making it a definitive representation of the Ranker community's sit-com tastes. Many people think that Friends is the best sitcom ever, while others would nominate Seinfeld or Family Matters as the best TV comedies. You can add your own ranking of shows to nominate your favorites.
A sitcom (or situational comedy) is loosely defined as "a humorous television program based on situations that could arise in everyday life". What are the greatest sitcoms ever? You can decide for yourself what fits that term and rank as you see fit, adding what you see missing!
1

Friends

Jennifer Aniston, Courteney Cox, Lisa Kudrow

Friends is an American television sitcom, created by David Crane and Marta Kauffman, which originally aired on NBC from September 22, 1994, to May 6, 2004. It lasted ten seasons and is now in ...more
2

Seinfeld

Jerry Seinfeld, Julia Louis-Dreyfus, Michael Richards

Seinfeld is an American television sitcom that originally ran for nine seasons on NBC from July 5, 1989, to May 14, 1998. It was created by Larry David and Jerry Seinfeld, the latter starring as ...more
3

The Simpsons

Dan Castellaneta, Nancy Cartwright, Julie Kavner

The Simpsons is an American animated sitcom created by Matt Groening for the Fox Broadcasting Company. The series is a satirical depiction of a middle class American lifestyle epitomized by the ...more
4

Cheers

Ted Danson, Rhea Perlman, John Ratzenberger

Cheers is an American sitcom that ran for eleven seasons between 1982 and 1993. The show was produced by Charles/Burrows/Charles Productions in association with Paramount Network Television for ...more
5

The Office

Rainn Wilson, John Krasinski, Jenna Fischer

The Office is an American television comedy series that aired on NBC from March 24, 2005 to May 16, 2013. It is an adaptation of the BBC series of the same name. The Office was adapted for ...more
6

The Big Bang Theory

Johnny Galecki, Jim Parsons, Kaley Cuoco

The Big Bang Theory is an American sitcom created by Chuck Lorre and Bill Prady, both of whom serve as executive producers on the show along with Steven Molaro. All three also serve as head ...more
7

How I Met Your Mother

Josh Radnor, Jason Segel, Cobie Smulders

How I Met Your Mother is an American sitcom that originally ran on CBS from September 19, 2005, to March 31, 2014. The series follows the main character, Ted Mosby, and his group of friends in ...more
8

That '70s Show

Topher Grace, Laura Prepon, Mila Kunis

That '70s Show is an American television period sitcom that originally aired on Fox from August 23, 1998, to May 18, 2006. The series focused on the lives of a group of teenage friends living in ...more
9

M*A*S*H

Alan Alda, Wayne Rogers, Loretta Swi

M*A*S*H is an American television series developed by Larry Gelbart, adapted from the 1970 feature film MASH. The series, which was produced in association with 20th Century Fox Television for ...more
10

Frasier

Kelsey Grammer, Jane Leeves, David Hyde Pierce

Frasier is an American sitcom that was broadcast on NBC for eleven seasons, premiering on September 16, 1993, and concluding on May 13, 2004. The program was created and produced by David ...more
11

The Fresh Prince of Bel-Air

Will Smith, James Avery, Alfonso Ribeiro

The Fresh Prince of Bel-Air is an American television sitcom that originally aired on NBC from September 10, 1990, to May 20, 1996. The show stars Will Smith as a fictionalized version of ...more
12

I Love Lucy

Lucille Ball, Desi Arnaz, Vivian Vance

I Love Lucy is an American television sitcom starring Lucille Ball, Desi Arnaz, Vivian Vance, and William Frawley. The black-and-white series originally ran from October 15, 1951, to May 6, ...more
13

Modern Family

Ed O'Neill, Sofía Vergara, Julie Bowen

Modern Family is an American television sitcom that premiered on ABC on September 23, 2009, which follows the lives of Jay Pritchett and his family, all of whom live in suburban Los Angeles. ...more
14

Everybody Loves Raymond

Ray Romano, Patricia Heaton, Brad Garrett

Everybody Loves Raymond is an American television sitcom starring Ray Romano, Patricia Heaton, Doris Roberts, Peter Boyle, Brad Garrett, and Monica Horan. It originally ran on CBS from September ...more
15

Arrested Development

Jason Bateman, Michael Cera, Portia de Rossi

Arrested Development is an American television sitcom created by Mitchell Hurwitz, which originally aired on Fox for three seasons from November 2, 2003 to February 10, 2006. A fourth season of ...more
16

Scrubs

Zach Braff, Donald Faison, Sarah Chalke

Scrubs is an American medical comedy television series created by Bill Lawrence that aired from October 2, 2001 to March 17, 2010 on NBC and later ABC. The series follows the lives of employees ...more
17

All in the Family

Carroll O'Connor, Jean Stapleton, Rob Reiner

All in the Family is an American sitcom that was originally broadcast on the CBS television network from January 12, 1971, to April 8, 1979. In September 1979, a new show, Archie Bunker's Place, ...more
18

Married... with Children

Ed O'Neill, Christina Applegate, Katey Sagal

Married... with Children is an American sitcom that aired for 11 seasons. It featured a dysfunctional family living in a fictional Chicago suburb. The series, notable for being the first ...more
19

South Park

Trey Parker, Matt Stone, Mary Kay Bergman

South Park (Comedy Central, 1997) is an American adult animated sitcom created by Trey Parker and Matt Stone. In the small town of South Park, four boys get caught up in all sorts of bizarre ...more
20

Parks and Recreation

Amy Poehler, Jim O'Heir, Nick Offerman

Parks and Recreation is an American television sitcom starring Amy Poehler as Leslie Knope, a perky, mid-level bureaucrat in the parks department of Pawnee, a fictional town in Indiana. Created ...more
21

Family Guy

Seth MacFarlane, Alex Borstein, Seth Green

Family Guy is an American adult animated sitcom created by Seth MacFarlane for the Fox Broadcasting Company. The series centers on the Griffins, a family consisting of parents Peter and Lois; ...more
22

The Golden Girls

Bea Arthur, Betty White, Rue McClanahan

The Golden Girls is an American sitcom, created by Susan Harris, that originally aired on NBC from September 14, 1985, to May 9, 1992. Starring Bea Arthur, Betty White, Rue McClanahan, and ...more
23

happy days

Ron Howard, Henry Winkler, Marion Ross

Happy Days is an American television sitcom that aired first-run from January 15, 1974, to September 24, 1984, on ABC. Created by Garry Marshall, the series presents an idealized vision of life ...more
24

Home Improvement

Tim Allen, Patricia Richardson, Earl Hindman

Home Improvement is an American television sitcom starring Tim Allen, that aired from September 17, 1991 to May 25, 1999. The show was created by Matt Williams, Carmen Finestra and David ...more
25

Taxi

Judd Hirsch, Jeff Conaway, Danny DeVito

Taxi is an American sitcom that originally aired from 1978 to 1982 on ABC and from 1982 to 1983 on NBC. The series—which won 18 Emmy Awards, including three for Outstanding Comedy Series—focuses ...more