Colleges

Colleges: The Prestige Leagues

You probably know that the official Ivy League is an athletic conference that happens to comprise some of the most prestigious schools in the nation. There are several conferences including the NESCAC, UAA, the Centennial Conference and the SCAC (r.i.p.) that were deliberately formed around academic excellence. There are others like the Patriot League and the Liberty League that may have also been organized around academic reputation in addition to the schools' relative locations and sizes, but I'll have to do more research to verify that.
This list of braniac leagues is mostly for fun, but it could be useful to college applicants. If a student looking at top name schools needs more choices, checking out rivals in conferences filled with great schools could be smart in case the slightly less well-known or less selective institutions share the same strengths and attributes.
This scoring system is based on a small set of metrics (most of the data comes from U.S. News & World Report). The data includes: % freshmen retention + % graduate rate + % of classes with 20 or fewer students - % of classes with 50 or more students + % of students in the 10% of their high school classes + % of alumni donation.
A perfect score on that scale would be 500, and the highest scoring school when I made the lists in 2013 was Princeton with a score of 410. Only about 8% of schools scored 300 and above. For this list, a "national powerhouse" school is any school scoring 300 and above while a "regional powerhouse" is a school scoring 250 to 299.
Largely based on standards from education expert John Palladino, the minimum score, using my formula, for school to have the qualities making it a place he'd recommend would be about 164. So for this list, we'll call the schools scoring below 250 but above 164 "contenders". However, the lowest scoring school in the leagues listed came in at 229.
This list may not be complete, and it includes one conference that no longer exists in its "powerhouse" form. Also, there are noticeable number of elite schools that won't be found here, many of them Division I schools in the Southeast that have long traditions of playing field rivalries. As an example, that tradition edged out the idea of a "Magnolia League" in the South which may have included Duke, Wake Forest, Tulane, and Rice in hopes of rivaling the Ivy League.
Meanwhile, the ACC (Atlantic Coast Conference) which has "national powerhouse" schools Duke, Notre Dame, Wake Forest, UVA, Boston College, UNC Chapel Hill, Georgia Tech, and U.Miami, along with Clemson, Syracuse, the University of Pittsburgh, Florida State, Virginia Tech, and NC State came in at 294.9. Without the University of Louisville's score of 188, the league would have had an average score of 302.5, as the other institutions scored between 382 and 233. I'd tell the Cardinals to step it up, but there are a lot of reputable schools, particularly public schools, that score below 200.
Furthermore, awesome schools like Grinnell, Northwestern, Stanford, Whitman, Georgtown, Carleton, and Macalester are in leagues that might not have the same unified strength, but can't be overlooked because they're not in a "brainy league." Last, schools like Reed College and St. John's College (Maryland) don't even compete in NCAA athletics. :)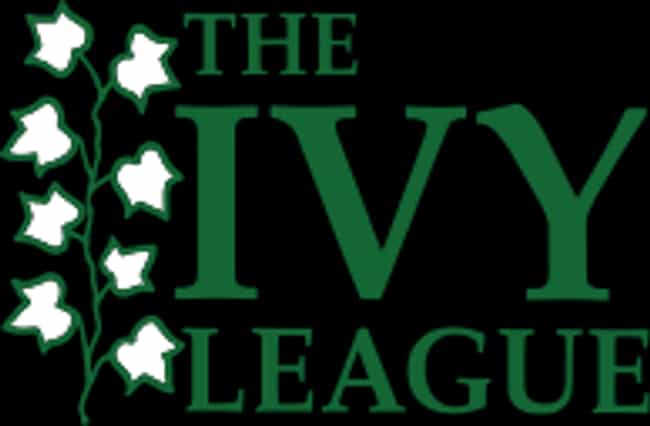 Average Score: 386. The Ivy League is an NCAA Division I conference founded in 1954. All eight members are world-renowned "national powerhouses" and most of the schools are considered among the most prestigious in the nation.
In terms of athletics, Barnard College is also part of the Ivy League as its teams compete through sibling institution, Columbia University.
The highest scoring school is Princeton, followed by Yale, Columbia, Harvard, Dartmouth, Penn, Brown, Barnard, and Cornell.
2
New England Small College Athletic Conference

Average Score: 368.7 The NESCAC is an NCAA Division III conference founded in 1971.
The member schools are often called The Little Ivies, though the nickname originally referred only to Amherst, Williams, and Wesleyan. Colloquially, members of the seven sisters (Wellesley, Vassar, Bryn Mawr, Mount Holyoke, and Smith) and elite schools in Pennsylvania (Swarthmore, Haverford) are often called Little Ivies and sometimes, so is Union College, as it's a former member of the NESCAC.
All eleven NESCAC schools are "national powerhouses". The highest scoring school is Williams, followed by Amherst, Middlebury, Bowdoin, Hamilton, Tufts, Colby, Bates, Wesleyan University, Trinity College, and Connecticut College.
3
University Athletic Association

Average Score: 339.6. The UAA is an NCAA Division III league founded in 1986 and formed around academic excellence. They are sometimes called the "Brainy Eight" or the "Egghead Eight". When Johns Hopkins was a member, it was the "Nerdy Nine." The fact that the members are considered large research universities instead of little liberal arts schools, and yet choose Division III competition says a lot about the focus of studies over sports while encouraging school spirit by competing against like-minded opponents.
All eight schools are "national powerhouses." The top scoring school is University of Chicago, followed by Washington University in St. Louis, Emory, Carnegie Mellon, Brandeis, University of Rochester, Case Western and NYU.
U. Rochester also competes with a second "brainiac league" but I'm only including its score here.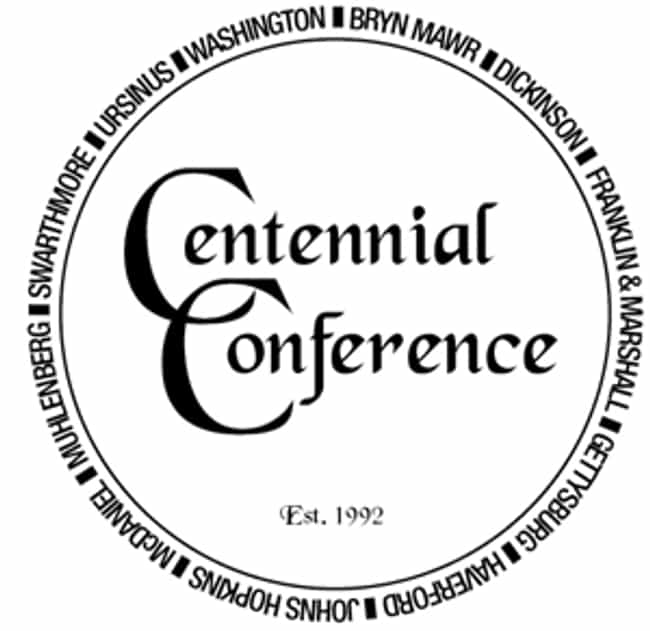 Average Score: 333. The Centennial Conference is an NCAA Division III league founded in 1981. (The logo says 1992, doesn't it? According to Wikipedia, the league expanded from a football conference to an "all-sport" conference and added new "charter members" in 1992.)
Like the NESCAC and the UAA, Centennial was also organized around the members' strong academic reputations.
The top scoring school is Haverford followed by fellow "national powerhouse" schools Swarthmore, Johns Hopkins, Bryn Mawr tied with Gettysburg, Dickinson, Franklin & Marshall, Muhlenberg, and Ursinus; and "regional powerhouses," McDaniel and Washington College.