Photo: Paramount Pictures
Entertainment
10 Cloverfield Lane Movie Quotes

70 votes
26 voters
2k views
10 Cloverfield Lane movie quotes follow the lives of three people in an underground bunker to protect themselves from a seemingly unsafe world outside. The science fiction thriller was written by Josh Campbell, Matt Stuecken, and Damien Chazelle, and directed by Dan Trachtenberg. Called a "blood relative" to the 2008 film Cloverfield by producer J. J. Abrams, 10 Cloverfield Lane opened in theaters on March 11, 2016.
In 10 Cloverfield Lane, Michelle (Mary Elizabeth Winstead) flees a fight with boyfriend ben (Bradley Cooper) but soon crashes her car. She awakes sometime later chained up in a strange underground bunker where she meets Howard (John Goodman). Howard explains that he rescued her after her crash and is holding her in his doomsday bunker for her own safety. He states that the world outside is no longer habitable due to some type of attack but they are safe in the bunker.
While Michelle finds a way to live in the bunker, along with Emmet (John Gallagher, Jr.) who is there by choice, she soon become skeptical of Howard's true motives. So with the help of Emmet, Michelle devises a plan to escape but when plans don't go as designed, and she does not find outside what she expected, things get dangerous, and fast.
10 Cloverfield Lane
was just one of several great films in theaters in March 2016 alongside
Whiskey Tango Foxtrot
,
Knight of Cups
,
Zootopia
, and
London Has Fallen
.
Howard: There's been an attack, a big one. But down here, we're safe.
Howard explains why they are all in the bunker in the first place. Some huge attack took place outside and underground is their only sure place for survival.
Should this be higher or lower?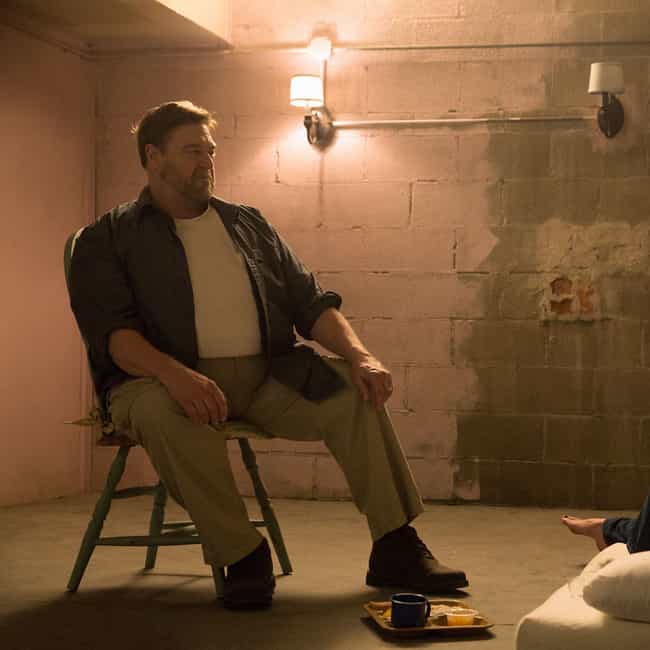 Michelle: How long do we have to wait?
Howard: One year, maybe two
When Michelle asks how long Howard expects to be in the bunker, Howard has a somewhat clear answer. Clearly he is prepared to stay there as long as needed, until whatever he's hiding from is no longer a threat.

Should this be higher or lower?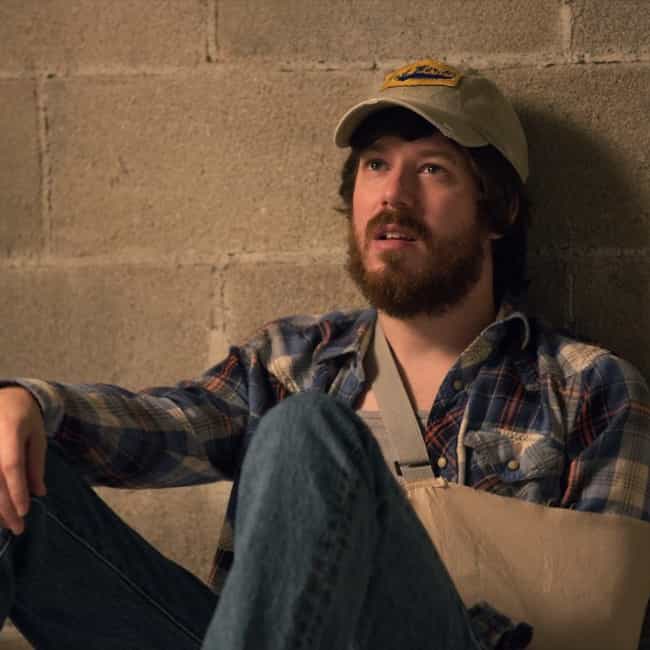 Michelle: What happened to your arm? You tried to escape?
Emmet: I was trying to get in.
In asking how Emmet injured his arm, Michelle learns that Emmet is in the underground bunker with Howard by choice. But why did Howard let Emmet and Michelle in and no one else? Good question.
Should this be higher or lower?
Howard: Something's coming.
Howard seems to firmly believe that something apocalyptic is coming to the outside world. While his belief is technically accurate, when this world we live in will actually end, be it tomorrow or in a million years, is not known.
Should this be higher or lower?