Natural World
10+ Dominant Dog Breeds That Might Clash With Your Pack

Updated June 21, 2018
398 votes
163 voters
13.3k views
14 items
List Rules Vote up the best dominant breeds.
If you already have dogs and want to adopt another, you should know which dominant dog breeds might disrupt the pack with their alpha personalities. Dogs that are dominant can still make great pets, which is why we've created this interactive list of popular dominant dog breeds for dog lovers to vote on. These types of dogs, like Irish Terriers and Giant Schnauzers, may not be the best with other pets. When properly trained, however, they prove to be loyal companions and excellent guard dogs.
If you already own a dominant dog, then you are the perfect voter for this list. For those of you thinking about adopting a dominant dog, use this ranked list to become more informed about each of these canines.
The Boerboel [ˈbuːrbul], also known as the South African Mastiff, is a large, Molosser-type breed from South Africa and are bred for the purpose of guarding the homestead. These dogs were bred as working farm dogs and are one of the most powerful dog breeds in the world and have a bite force of up to 800 psi. ...more on Wikipedia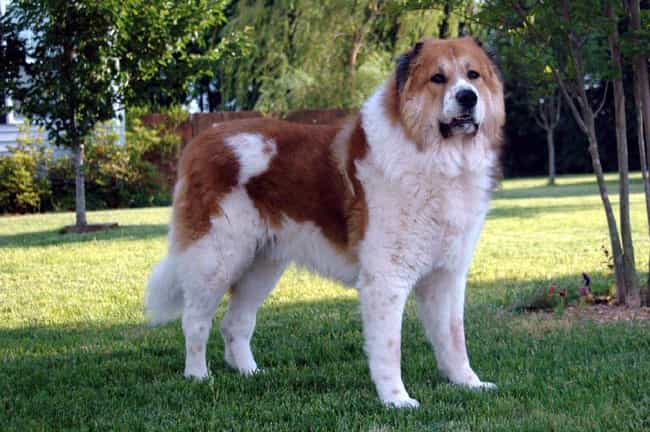 The Caucasian Shepherd Dog (Georgian: კავკასიური ნაგაზი; Russian: Кавказская овчарка, romanized: Kavkazskaya ovčarka; Azerbaijani: Qafqaz Çoban iti;) is a large guard dog breed from the Caucasus Mountains, commonly bred in the mountainous regions of Georgia, Azerbaijan, Armenia, and Northern Caucasian countries. ...more on Wikipedia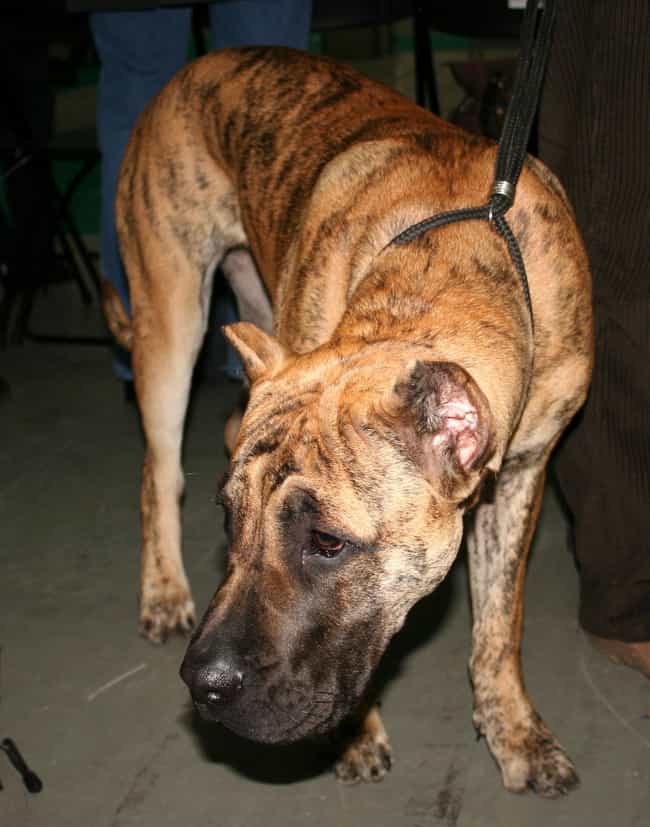 The Perro de Presa Canario, a.k.a. the Canary Mastiff, is a rare large Molosser-type dog breed originally bred for working livestock. The name of the breed is Spanish, means "Canarian catch dog", and is often shortened to "Presa Canario" or simply "Presa". The breed is sometimes also called Dogo Canario, meaning "Canarian Molosser". It is the animal symbol of the island of Gran Canaria. ...more on Wikipedia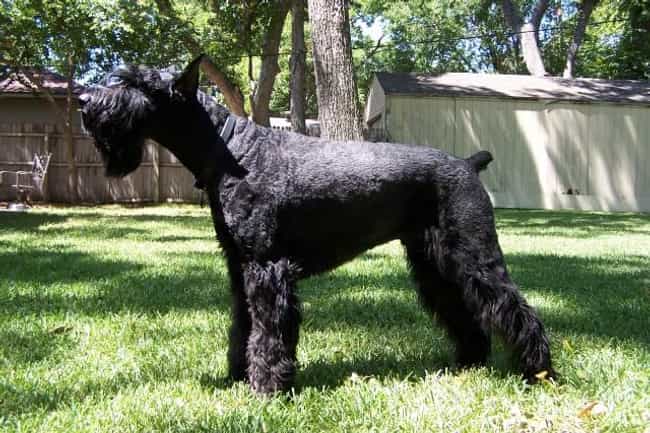 The Giant Schnauzer is a working breed of dog developed in the 17th century in Germany. It is the largest of the three breeds of Schnauzer—the other two breeds being the Standard Schnauzer and the Miniature Schnauzer. Numerous breeds were used in its development, including the black Great Dane, the Bouvier des Flandres, and the German Pinscher. Originally bred to assist on farms by driving livestock to market and guarding the farmer's property, the breed eventually moved into the city, where it worked guarding breweries, butchers' shops, stockyards and factories. It was unknown outside of Bavaria until it became popular as a military dog during World War I and World War II. They have dense ...more on Wikipedia