Photo: Wikimedia Commons (CC-BY)
Airplanes
The 10 Maneuverable Aircraft

1.1k votes
271 voters
21.8k views
A Military Aircraft list show's the Most manuverable fighter jets of the 21st Century and most greatly built Fighter Aircraft of today.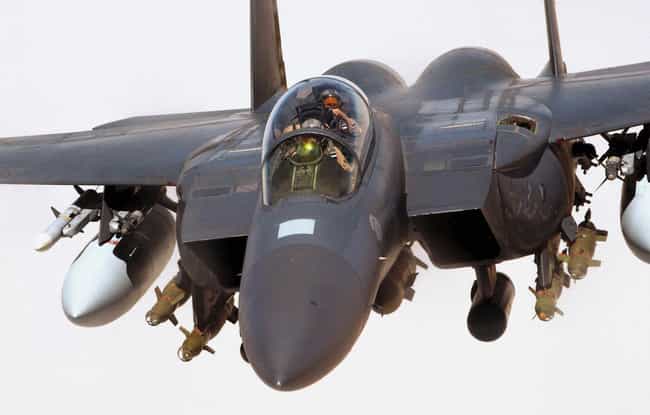 The McDonnell Douglas F-15E Strike Eagle is an American all-weather multirole strike fighter, derived from the McDonnell Douglas F-15 Eagle. The F-15E was designed in the 1980s for long-range, high speed interdiction without relying on escort or electronic-warfare aircraft. United States Air Force F-15E Strike Eagles can be distinguished from other U.S. Eagle variants by darker aircraft camouflage and conformal fuel tanks mounted along the engine intake ramps. The Strike Eagle has been deployed for military operations in Iraq, Afghanistan, and Libya, among others. During these operations the F-15E has carried out deep strikes against high-value targets, combat air patrols, and provided close ...more on Wikipedia

Like or dislike?
see more on McDonnell Douglas F-15E Strike Eagle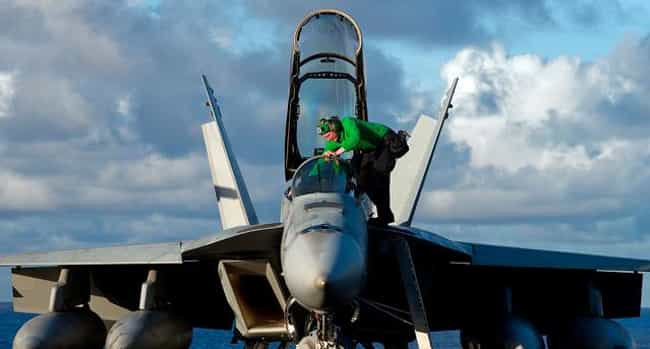 The Boeing F/A-18E Super Hornet and related twin-seat F/A-18F are twin-engine carrier-capable multirole fighter aircraft variants based on the McDonnell Douglas F/A-18 Hornet. The F/A-18E single-seat and F/A-18F tandem-seat variants are larger and more advanced derivatives of the F/A-18C and D Hornet. The Super Hornet has an internal 20 mm M61 rotary cannon and can carry air-to-air missiles and air-to-surface weapons. Additional fuel can be carried in up to five external fuel tanks and the aircraft can be configured as an airborne tanker by adding an external air refueling system. Designed and initially produced by McDonnell Douglas, the Super Hornet first flew in 1995. Full-rate production ...more on Wikipedia

Like or dislike?
see more on Boeing F/A-18E/F Super Hornet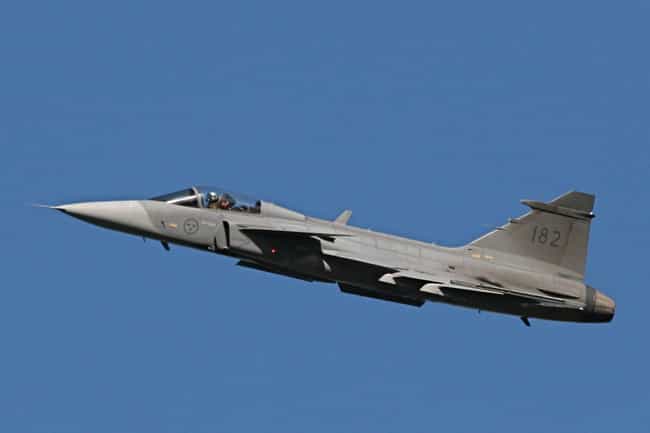 The Saab JAS 39 Gripen is a light single-engine multirole fighter aircraft manufactured by the Swedish aerospace company Saab. It was designed to replace the Saab 35 Draken and 37 Viggen in the Swedish Air Force. The Gripen has a delta wing and canard configuration with relaxed stability design and fly-by-wire flight controls. It is powered by the Volvo RM12, and has a top speed of Mach 2. Later aircraft are modified for NATO interoperability standards and to undertake in-flight refuelling. In 1979, the Swedish government began development studies for an aircraft capable of fighter, attack and reconnaissance missions to replace the Saab 35 Draken and 37 Viggen. A new design from Saab was ...more on Wikipedia

Like or dislike?
see more on Saab JAS 39 Gripen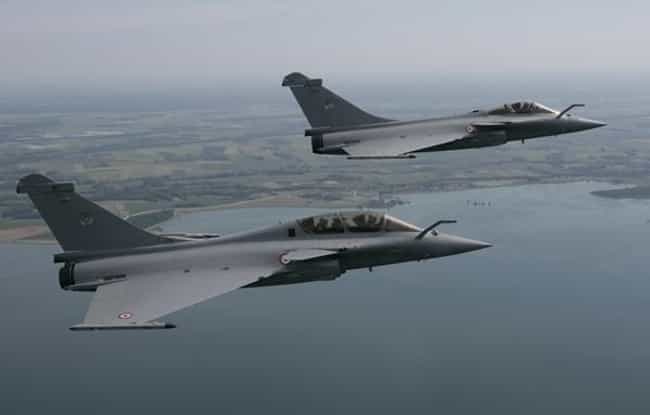 The Dassault Rafale is a French twin-engine, canard delta wing, multirole fighter aircraft designed and built by Dassault Aviation. Equipped with a wide range of weapons, the Rafale is intended to perform air supremacy, interdiction, aerial reconnaissance, and nuclear strike missions. In the late 1970s, the French Air Force and Navy were seeking to replace and consolidate their current fleets of aircraft. In order to reduce development costs and boost prospective sales, France entered into an arrangement with four other European nations to produce an agile multi-purpose fighter. Subsequent disagreements over workshare and differing requirements led to France's pursuit of its own development ...more on Wikipedia

Like or dislike?
see more on Dassault Rafale