Entertainment
10 Most Shocking Celebrity Massage Scandals

List Rules Celebrities caught in lascivious scandals involving massages.
A list of shocking celebrity scandals involving massages and masseuses. Celebrity actors, athletes, and politicians have long been known to indulge in luxuries like massage therapy, but sometimes things get out of hand. These headline news stories mark the times famous people have been caught in scandals with their pants down - literally - in the hands of massage therapists or sex workers.
What celebrities have been accused of sexual harassment stemming from a massage incident? From actors to athletes to politicians, these are famous people who have been accused of seeking more than a rubdown while getting a massage.
In May 2012, a John Doe male masseur filed a suit claiming John Travolta tried to bed him after he was hired to do a massage. The suit claimed that Travolta touched himself in front of the masseur before saying there was a "Hollywood starlet in the building" that wanted to engage in a sexual act with two men. The suit also alleged that the actor said he "got where he is now due to sexual favors he had performed when he was in his Welcome Back, Kotter days."
Travolta's team called the accusations "complete fiction and fabrication." Just five days later, another masseur filed a similar accusation. This second plaintiff alleged that he was asked to do an in-room massage for Travolta in an Atlanta hotel. According to John Doe No. 2, the actor had bloodshot eyes and a "strange demeanor," then got an erection and "spread his butt cheeks open."
Shortly after the first accusation, TMZ said it confirmed the Travolta team's assertion that the actor ate a meal in New York City on the day of the first alleged incident, which was supposed to have occurred in Los Angeles.
In November 2017, another lawsuit was filed against Travolta. A massage therapist said the actor exposed his nether parts to him and grabbed him in 2000.
Age: 65
Birthplace: Englewood, New Jersey, United States of America
see more on John Travolta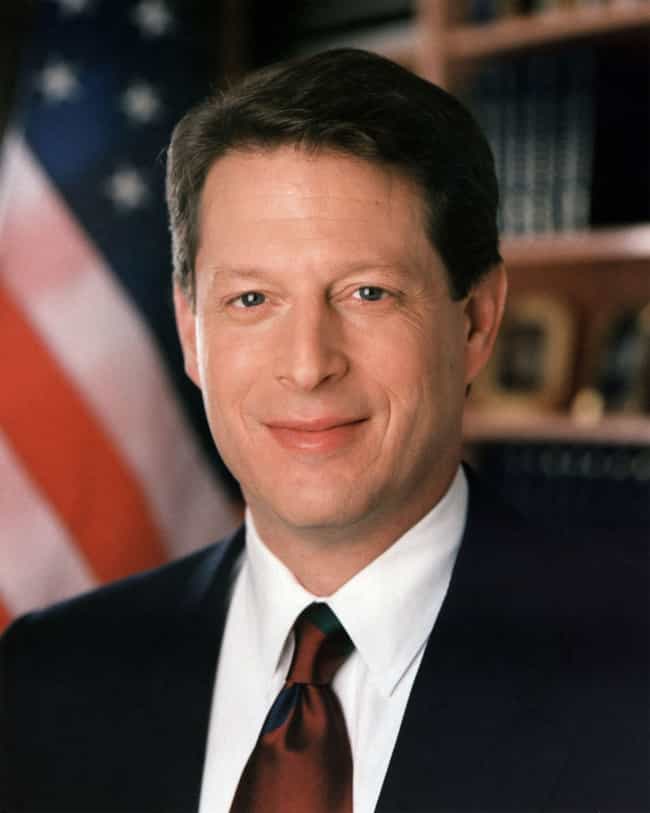 After what should have been a routine massage session in October 2006, Molly Hagerty of Portland, OR, came forward not once, but three times to say that former Vice President Al Gore had sexually assaulted her.
In October 2006, not long after the release of his Oscar-winning documentary An Inconvenient Truth, Al Gore stopped in Portland to deliver a speech on global warming. He stayed in the Hotel Lucia. Two months later, Molly Hagerty, licensed masseuse, filed a complaint claiming Gore made unwanted sexual advances. He denied the claims and the plaintiff repeatedly canceled interviews with detectives, so police dropped the case.
Two years after that, in January 2009, Hagerty came forward again and gave an elaborate and detailed complaint (full transcript here). Some excerpts:
... wrapped me in an inescapable embrace... and caressed my back and buttocks and breasts...

He'd flung himself over like sandwich, and I had to use this whole part of me to pull the lower part. I was immediately saying, "Get off me, you big lummox!"
Police reopened the case, but without much evidence dropped it again.
In July 2010, the masseuse made headlines a third time when she claimed to have DNA evidence on the black pants she was wearing during the episode. Tests were inconclusive.
That same month, the National Enquirer reported that two other massage therapists - in Beverly Hills and Tokyo - made similar accusations against Gore.
Age: 70
Birthplace: Washington, D.C., United States of America
see more on Al Gore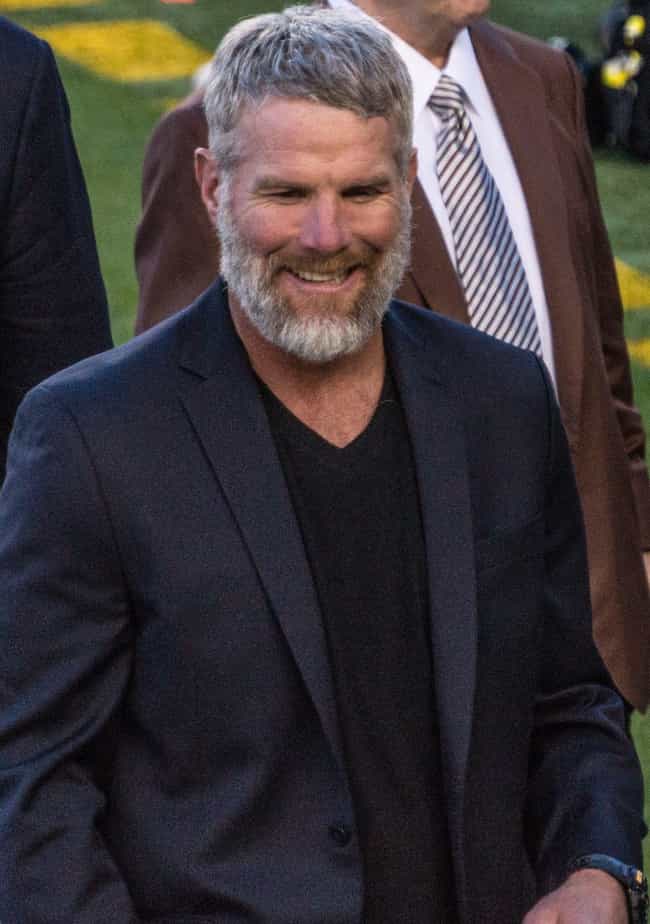 Do you remember when Brett Favre fell from grace? It broke all our hearts. First, in February 2010, former Florida State Cowgirl/New York Jets in-house sideline reporter Jenn Sterger shared some flirty text and pic messages she reportedly received from quarterback Brett Favre. Here was Favre's naked dong, and here was Favre masturbating in Crocs, and here was Favre holding his pecker while wearing the wristwatch he sported at the press conference when he announced his retirement...
While the public was still reeling, in October of 2010, two Jets massage therapists came forward with their own unwanted and inappropriate texts they had received from Favre. If you've ever wondered how to delicately proposition two ladies for a threesome, take a cue from Favre's bold texts, cited in the therapists' lawsuit:
Brett here you and crissy want to get together im all alone.
Kinda lonely tonight I guess I have bad intentions.
Favre eventually admitted to sending voicemails - but not d*ck pics - to Jenn Sterger, and he was fined $50,000 for failing to cooperate with the investigation.
Age: 46
Birthplace: Gulfport, Mississippi, United States of America
see more on Brett Favre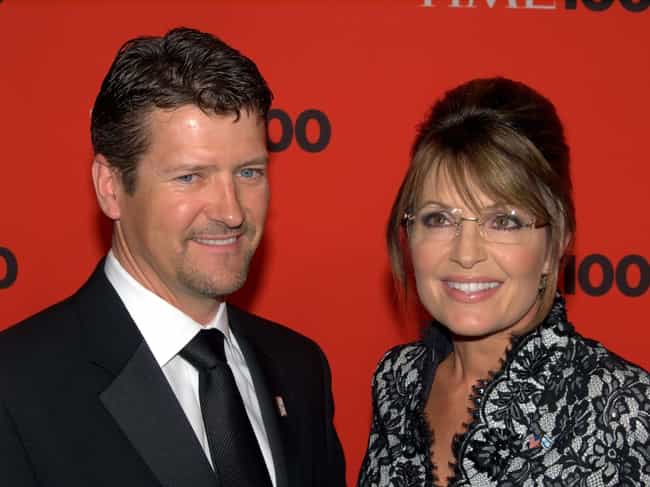 In March 2010, Shailey Tripp, a massage therapist in Wasilla, AK (just east of Russia), was arrested and charged with having a "house of prostitution." An anonymous email to the National Enquirer about the incident claimed she was arrested because she was having a noisy affair with Todd Palin, husband of Sarah:
According to the tenants in the building of her offices, they saw Todd come and go often and heard noises that sounded like someone was having sex.
Age: 54
Birthplace: Dillingham, Alaska
see more on Todd Palin