Watchworthy
10 Oscar-Worthy Comedy Performances the Academy Ignored

Updated November 6, 2017
77.7k views
10 items
"Dying is easy. Comedy is hard." Unfortunately the Academy doesn't always see it that way. Here are the 10 most brilliant performances that should've been given Oscar gold, but were not because of a long held (and slowly dwindling) bias against the ability to make people laugh.
Data-driven recommendations based on voting from over 40 million monthly visits to Ranker.
Try the free app
1
Bill Murray - Groundhog Day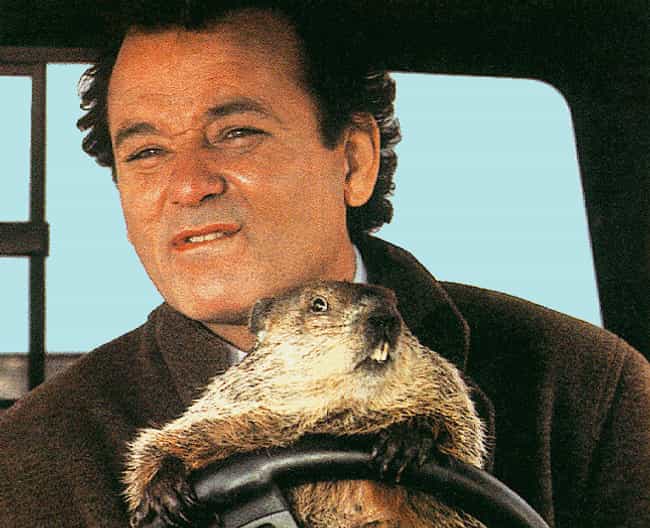 Bill Murray is one of the greatest comedic performers of all time and his performance in Groundhog Day is arguably his best. This is a comedic performance of the highest caliber with Murray at his acerbic best, but what really sells the performance is the roller coaster of an emotional journey that the performer takes us through. Not only does Murray deliver consistent laughs in whatever state his character is in (irritation, ego-mania, depression, selflessness), but he also pulls at your heart strings because underneath the laughs we see a real human being in a real struggle with heavy themes of existentialism, mortality, suicide, God complexes and proper communication in a romantic relationship, all on his absurd course to genuine enlightenment.
Had he been nominated for Best Actor in 1994 he would have competed against the likes of Daniel Day-Lewis, Laurence Fishburne, Anthony Hopkins, Liam Neeson, and Tom Hanks (who won for his first prominent dramatic role as a lovable lawyer dying of AIDS in Philadelphia), so even if Murray had been nominated he probably wouldn't have stood a chance.
Ironically, Murray beat Tom Hanks for the lead in
Groundhog Day
. Murray has been nominated once since: for his perfect, subtle turn in
Lost in Translation
. And despite being considered a front runner, lost to Sean Penn... another comedic actor turned deadly serious.
2
Peter Sellers - The Pink Panther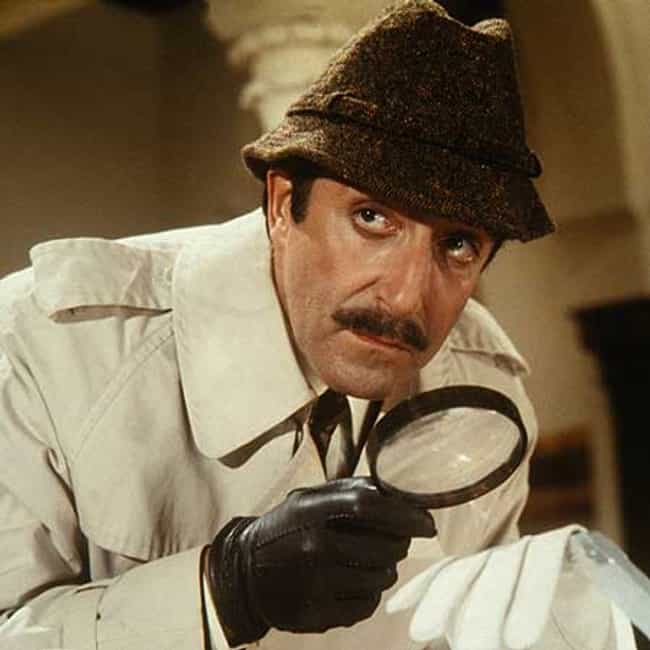 Here's a little tidbit of information for you: in the original Pink Panther movie, the focus was not supposed to be on Peter Seller's Inspector Clouseau, but on David Niven's Sir Charles Lytton. The fact that Sellers is merely a supporting character in the first of a series that was eventually launched around him is a testament to how great he was in this iconic role.
Sellers's deft ability at physical comedy is at full display here, grounded in a fully-realized character creating one of the funniest performances ever put on film.
Ironically, Sellers was indeed nominated in 1965 for a comedic performance, and deservedly so, as Best Actor for Dr. Strangelove, so we're willing to give the Academy the benefit of the doubt and assume that he may have split his own vote.
Had he been nominated for Best Supporting Actor in 1965, he would have competed against the likes of John Gielgud, Stanley Holloway, Edmund O'Brien, Lee Tracy, and Peter Ustinov (who won his second Academy Award for
Topkapi
). Sellers was nominated twice for Best Actor, and once for Best Live Action Short Subject ("The Running Jumping & Standing Still Film"), but never won.
3
Jim Carrey - Man On the Moon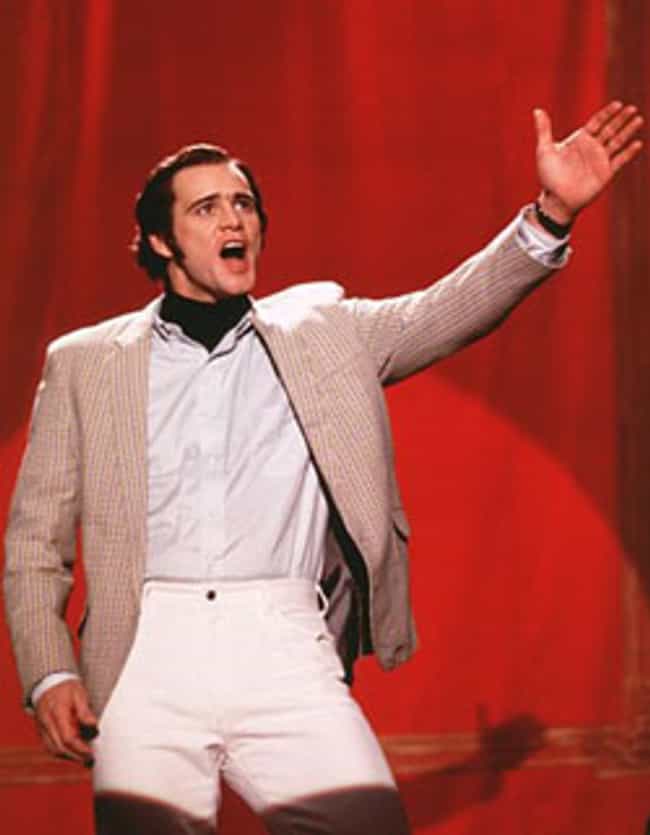 If only Jim Carrey hadn't launched his career by talking out of his butt, things might have been different. How different? Well, at the very least, he would have had at least one Oscar nomination to his name; namely for his terrific, spot-on turn as Andy Kaufman in Man on the Moon.
If ever there was a role you could point to that Carrey "lost himself in," this performance here would be it. Normally it's enough for a popular actor to redefine himself (see: Jaime Foxx in Ray, having graduated from the likes of Booty Call), but if it makes us laugh, then forget about it.
Despite his lack of resemblance to the famous comedian, Milos Forman cast Carrey over such contenders as Ed Norton and Kevin Spacey. Carrey was also snubbed for The Truman Show, but the fact that this performance was overlooked a year later makes the insult sting all the more palpable.
The role would net Carrey a Golden Globe, a SAG nomination, and a number of other awards, but the Academy, which usually loves biopics, decided to be the lone holdout and deny the comedian his rightful laurels.
Had he been nominated for Best Actor in 2000, he would have competed against the likes of Russell Crowe, Richard Farnsworth, Sean Penn, Denzel Washington, and Kevin Spacey, who lost the role to Jim Carrey, but won the Oscar for
American Beauty
instead. Carrey remains unnominated.
4
Eddie Murphy - The Nutty Professor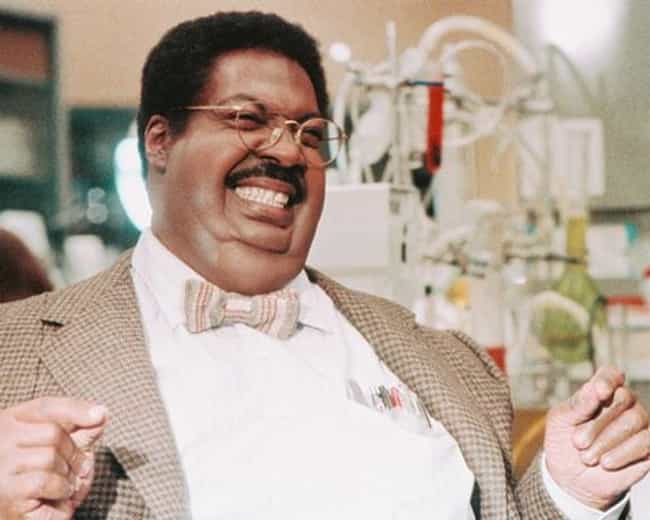 Like him or hate him, it's hard to deny the talent of Eddie Murphy, at least when he actually tries (see: the '80s and early '90s but none of the '00s, except maybe for Dreamgirls). Well, in The Nutty Professor Eddie Murphy demonstrated once and for all just how talented he is.
His work as Sherman Klump, Buddy Love, and the entire Klump family is a milestone for comedic performances and shows more range than your typical "man overcoming great obstacles, crying, and then dying" movies that the Academy loves. And unlike his performances as multiple characters before or since, each role was fully realized and complimented the others. Sherman's good heart and crippling low self-esteem are the antithesis of Buddy Love's unbridled id, and his family's complete acceptance of their own flaws placed Sherman's own ego in proper context.
Had he been nominated for Best Actor in 1997, he would have competed against Tom Cruise, Ralph Fiennes, Woody Harrelson, Billy Bob Thornton, and Geoffrey Rush (who won for his role in
Shine
). Murphy finally earned his one and only nomination for
Dreamgirls
, in which he played a drug-addicted entertainment icon rapidly falling from grace. You know, Oscar bait. It has been widely suggested that he only lost because his shameless performance(s) in
Norbit
cast a pall on his more "respectable" work in
Dreamgirls
. He remains unrewarded by the Academy.