Electronics
10 Coolest Robots We Ran Into at CES 2020

January 14, 2020
62 votes
17 voters
List Rules Vote up the robots you think would be the most fun to have in your home
Robotics is just one of the many fields of technology represented at the Consumer Electronics Show (CES) every year, but there's no doubt about the fact that it's one of the most exciting. Sure, we love to hear about the next app that's slated to change our day-to-day life or the cars that may create a pollution-free future, but there's really nothing quite like interacting with the kind of responsive, interactive automaton that you're so used to seeing in movies and on television. Luckily for us, CES 2020 had no shortage of friendly robots milling about the convention floor.
Some of these robots were products being developed by the exhibitors, while others were just there to generate buzz about other products. But whether they were washing windows, stocking shelves, or beating us at ping pong, these bots will get you excited over just how quickly the tech world is moving. Take a look and tell us which ones you think would be the most fun to have in your home or office, and which ones don't seem all that useful.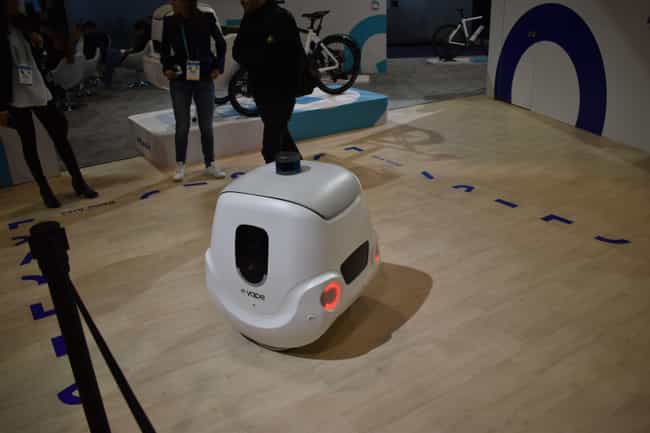 You wouldn't expect this little bot to be capable of navigating its way through a big city all the way to your doorstep on its own, but that's exactly what it's designed to do. The Yape delivers food and goods autonomously, plotting a course and avoiding obstacles with barely any need for human guidance. It's incredibly efficient and 100% emission-free — plus it's probably the cutest thing to have ever delivered Seamless to your apartment.

Would you want this robot in your house?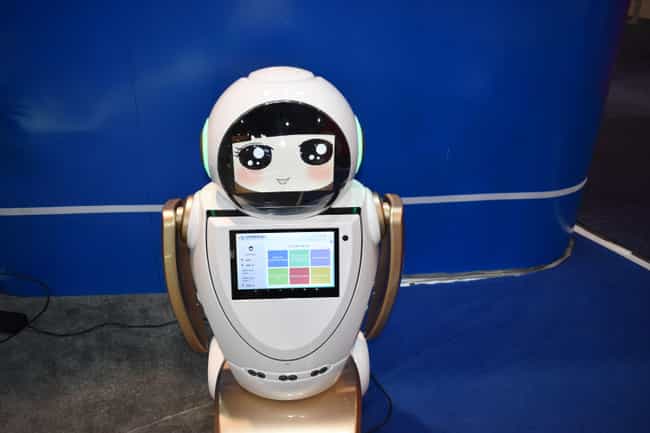 ChuangChuang is an incredibly perceptive robot, capable of learning and following voice commands, recognizing faces, and reacting to emotions. It's designed to be a helpful and intuitive assistant in places like libraries, banks, hospitals, as well as in homes. But the number one takeaway for most CES 2020 attendees will likely be that ChuangChuang is incredibly cute. It's hard to worry about robots taking over the planet when they look this adorable.

Would you want this robot in your house?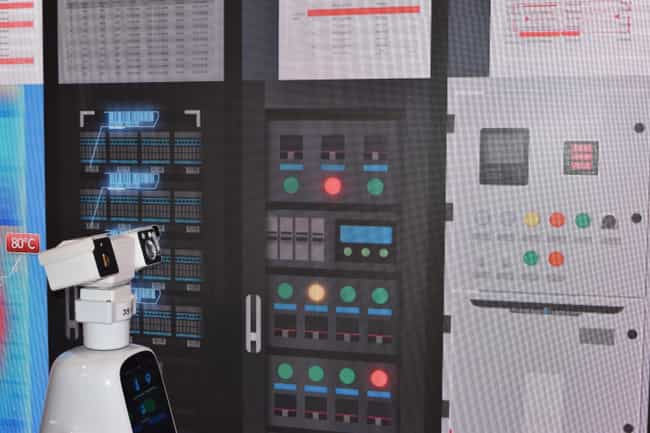 AIMBOT (Autonomous Indoor Monitoring robot) is a robot who takes care of other robots. It's designed to continuously inspect all the many things that must constantly be going right at data centers to ensure quality service, including inventory management, security, and power distribution. AIMBOT monitors all the blinking lights and readings on control panels that humans just can't keep track of 24/7, especially across dozens or even hundreds of devices. The robot also looks a little bit like WALL-E — not that that influenced our decision to include it at all.

Would you want this robot in your house?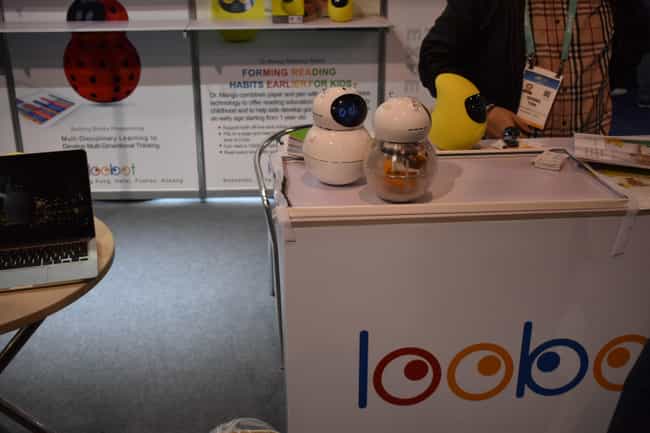 Loobot is a very small robot designed to interact mostly with very small humans. This edu-tainment toy communicates with kids through facial expressions and simple voice commands, and its semantic cloud computing technology allows it to get better and better at communicating over time. It also moves around on the rolling ball at its base, which reminds us quite a bit of another cute little droid.

Would you want this robot in your house?