Entertainment

101+ Best Movies About & Featuring Classical Music

433 votes
28 voters
106 items
List Rules Vote up your favorite films that feature true classical music or the classical music-making process--or have a memorable scene using classical music (ex: Bach, Beethoven, Mozart, etc). No live performances unless documentary form; no musicals please.
Share your love of the finest music with others!
There are some films that set the viewer on fire for the classical music of the past few hundreds of years, and also some pictures that utilize classical music so effectively that the film would be much less without it. Whether it's the main theme to Platoon featuring Barber's Adagio for Strings, the documentary showing a classical composer's works in the hands of a major artist (Genius Within: The Inner Life of Glenn Gould), an animated catalog of classical greats (Fantasia 2000 or the original Fantasia), or (in some rare cases) a film that celebrates the IDEA of the classical world and its tools (The Red Violin, featuring the famous violinist Joshua Bell), there are so many movies to list.
Remember: classical music would be considered something that spans between medieval, baroque, classical, romantic period, and modern classical. Please, no jazz, blues, or folk unless it was incorporated into the piece by the classical composer. Please try to avoid live performances, though they are highly commendable, from certain concerts, operas or ballets. Search for films that exceed the performance and produce a film-worthy experience, not just a visit to the symphony, ballet or opera. Avoid recorded "live" performances that would just generally be on a repeat performance on PBS, no matter how good.
Sample composers include the obvious: the Bachs, Handel, Mozart, Brahms, Schubert, Schumann, Chopin, Beethoven, Rachmaninoff, Scarlatti, etc.
Mozart's music and its possible inspirations flood the senses. It would be hard to pick and choose among so many beautiful themes and motifs from his various orchestral works and numerous operas, but the mainstay of the movie most assuredly is its finale: the Requiam (K 626).
This 1984 movie hasn't really aged a day, and Tom Hulce (Mozart) creates an endearing, irritating, and heartbreaking character--while the incompable F. Murray Abraham plays a younger to vastly aged Salieri with outright commitment. Also stars: Elizabeth Berridge, Roy Dotrice, Jeffrey Jones, Christine Ebersole, Simon Callow, Cynthia Nixon.

Agree or disagree?
see more on Amadeus
Okay, so Gary Oldman is the male actor who most deserves an Oscar and has never received one. This film is part of that fan despair. His Beethoven is fluently human, humane, irascible, delightful, passionate, stubborn and tender.
Co-stars include Jeroen Krabbe as Anton Schindler, Beethoven's documented copyist and assistant, as well as Isabella Rossellini and Valeria Golino.

Agree or disagree?
see more on Immortal Beloved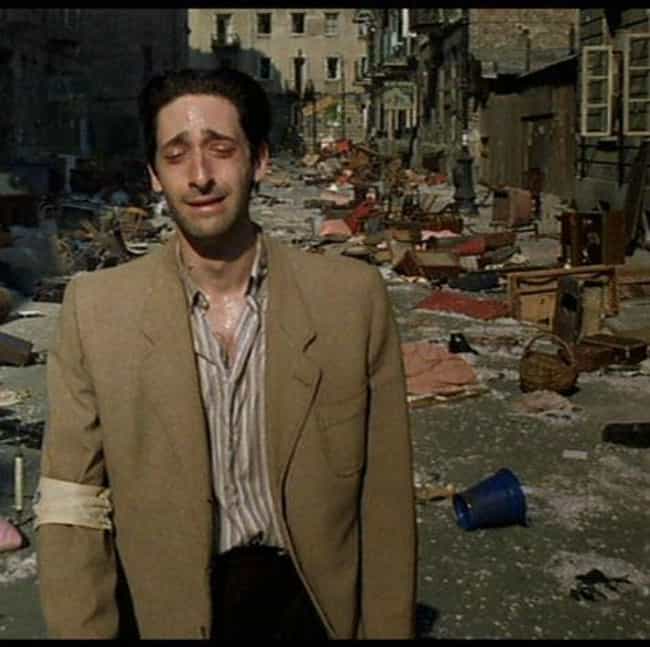 Adrien Brody plays real-life Polish concert pianist and recording artist Wladyslaw Szpilman who survived the Warsaw ghettos, the deportation of his Jewish family, and the mass deaths of Polish Jews, not to mention the Nazi retaliation against the sizable Polish resistance which left most of Warsaw in total shreds. After escaping the ghettos through friends, Szpilman was a Jew-in-Hiding who could only look at a piano in an empty apartment, or listen music coming from other people around him. Facing starvation, corruption, disease and bombing to the finish he survived to have a family of his own, perform again, and see Poland rebuilt. Szpilman's expertise in Chopin's piano furnished a repertoire for the film that enhances the desperation, passion and later triumphs of Poland as can only be expressed by its greatest composer.
Agree or disagree?
see more on The Pianist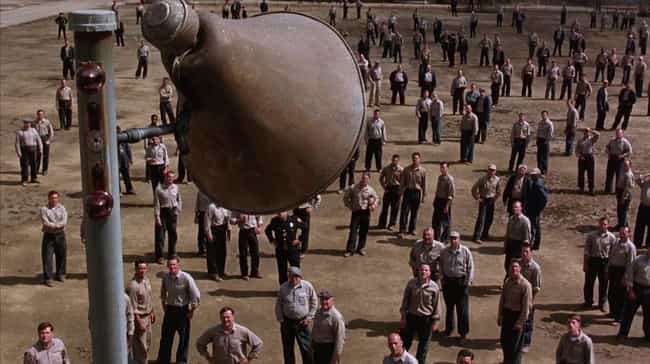 You weren't going to forget the unforgettable scene that Tim Robbins' character plays for an entire prison yard? For a prisoner doomed to life-in-prison, it's an odd goal to corner the PA system for a mega-penitentiary just to play "The Letter Duet" (Canzonetta sull'aria) from Mozart's Marriage of Figaro, but Tim Robbins does it--and the emotional results among the prisoners below the window are still refreshing to watch. The explanation for his friend's odd behavior is best left to Morgan Freeman, who plays Robbins' best friend and fellow-inmate. If you haven't seen Shawshank yet, consider it now.
Starring: Tim Robbins, Morgan Freeman, Tim Gunton, Clancy Brown, James Whitmore, William Sadler and Brian Libby.

Agree or disagree?
see more on The Shawshank Redemption