Watchworthy
12 Angry Men Movie Quotes

Updated June 14, 2019
296 votes
151 voters
26.8k views
15 items
Best 12 Angry Men quotes, ranked by fans. This list of
great movie quotes
from 12 Angry Men collects all of the most famous lines from the film in one place, allowing you to pick the top quotes and move them up the list. Quotations from movies are repeated all the time in other movies, on television, in speeches and in day-to-day life, so having a good knowledge of good movie quotes (and having resources useful to search movie quotes) have become essential. This list includes all the best 12 Angry Men lines and moments, just as they appeared in the actual movie script. Whether they are funny quotes, sad quotes, quotes about love or death, all the most famous 12 Angry Men quotes are here.
Data-driven recommendations based on voting from over 40 million monthly visits to Ranker.
Try the free app
Prejudice always obscures the truth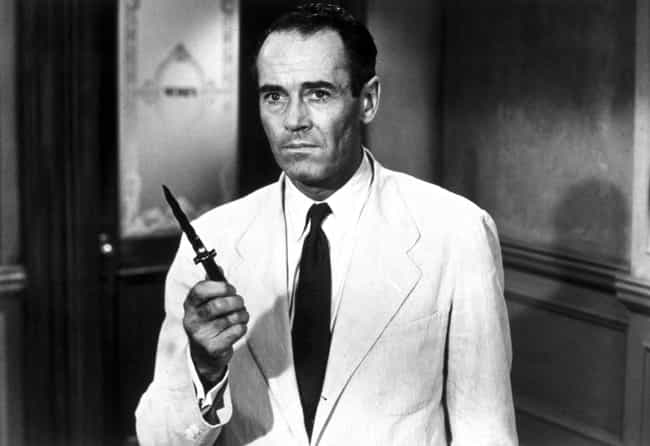 Juror #8
: It's always difficult to keep personal prejudice out of a thing like this. And wherever you run into it, prejudice always obscures the truth. I don't really know what the truth is. I don't suppose anybody will ever really know. Nine of us now seem to feel that the defendant is innocent, but we're just gambling on probabilities - we may be wrong. We may be trying to let a guilty man go free.
Should this be higher or lower?
Juror #10
: Bright? He's a common ignorant slob. He don't even speak good English.
Juror #11
: *Doesn't* even speak good English.
Should this be higher or lower?
Juror #8
: I'd like to ask you something: you don't believe the boy's story; how come you believe the woman's? She's one of 'them', too, isn't she?
Juror #10
: You're a pretty smart fella, aren't you?
Should this be higher or lower?
Juror #8
: There's something else I'd like to talk about for a minute. I think we've proved that the old man couldn't have heard the boy say "I'm gonna kill you," but supposing...
Juror #10
: You didn't prove it at all. What're you talking about?
Juror #8
: But supposing he really did hear it. This phrase, how many times have all of us used it? Probably thousands. "I could kill you for that, darling." "Junior, you do that once more and I'm gonna kill you." "Get in there, Rocky, and kill him!" We say it every day. That doesn't mean we're going to kill anyone.
Juror #3
: Wait a minute. What are you trying to give us here? The phrase was "I'm gonna kill you." The kid yelled it at the top of his lungs! Don't tell me he didn't mean it. Anybody says a thing like that the way he said it, they mean it.
Should this be higher or lower?