Secrets
The Coolest, Best Kept Secrets of the Disney Parks

Updated December 5, 2019
76.1k votes
16.9k voters
3.6M views
41 items
Think you know all of the Disneyland secrets? The popular theme park harbors some deep, dark, and sometimes amusing secrets that you probably don't know. Millions are blissfully unaware as they roam the amusement park in search of... well... amusement. But what they don't know is that they could be enjoying a cocktail at a secret members-only bar next to the Pirate of Caribbean ride, playing basketball inside the top of the Matterhorn, or shopping at a secret Disneyland lingerie store on Main Street.
What are the Disneyland secrets? From the so-called "Hidden Mickeys" located all over the park, to driving an actual riverboat, you're about to learn the secrets of Disneyland (and a few about Disney World) here on this list of secret spots. Imagine your kids' or friends' surprise when you know all of these fun tricks to do next time you go to Disneyland! As you read through the hidden Disneyland secrets, make sure to vote for the secret you'll investigate during your next Disney adventure!
There are plenty of fun things to do at Disneyland (and many delicious things to eat), but the best things to do, other than spending time with your family, are the secret ones. Especially if it's that special day and you can take advantage of all the Disneyland birthday secrets. If you don't know the facts, you might miss out on a really unique experience, because Disneyland's Easter Eggs abound.
There's A Secret Suite In Cinderella's Castle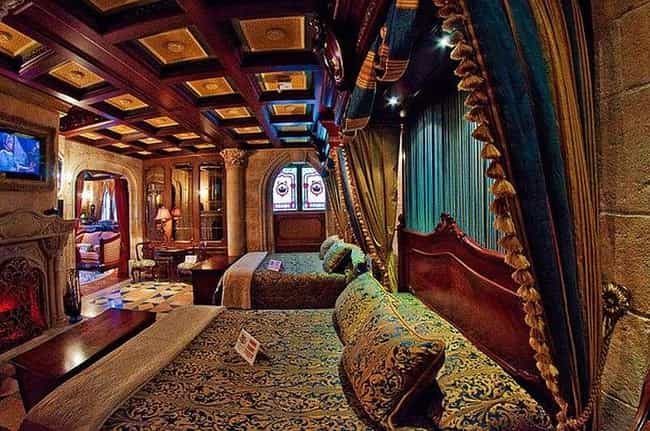 Cinderella's castle at Walt Disney World houses a secret suite. At Disneyland, the so-called Dream Suite is located above the Pirates of the Caribbean ride in New Orleans Square. It was originally intended to be an apartment for Walt Disney and his family, but he passed away before it was finished being built.
It rocks 24-karat gold floor tiles, stained glass windows, and a magic mirror that doubles as a television. Disney now occasionally allows families who win a competition to stay in the suite for the night. 
The Window Above The Fire Station On Disnleyland's Main Street Looks Out From Walt Disney's Private Apartment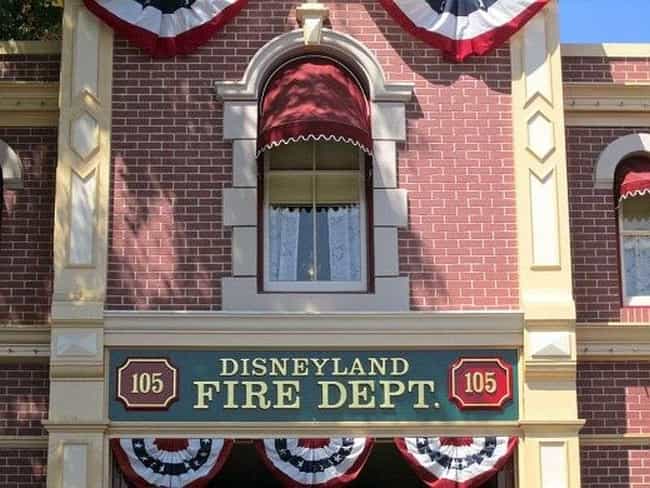 You can still see a light in the window that used to be lit in order to announce that Disney himself was on the property. After he passed away, it was lit permanently and is now never extinguished in order to symbolize his constant presence in the world he created.
Disney Parks Are Designed to Enchant Your Sense of Smell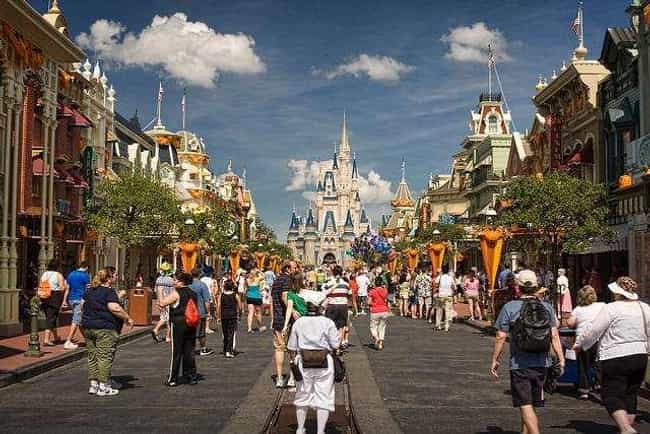 Disney Parks use "Smellitizers" to ensure that various areas are equipped with the appropriate smells. They produce everything from the amazing "baked goods" smell on Main Street to the musky sea smell on the Pirates of the Caribbean ride.
Cinderella Fountain Looks Different To Kids And Adults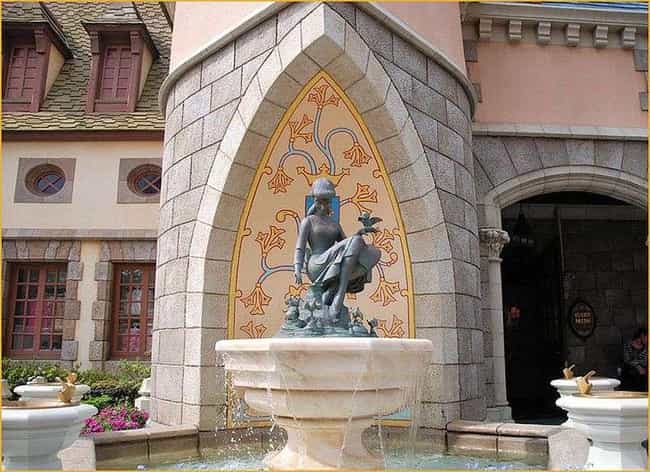 While most adults interpret Cinderella's downward gaze as sadness, kids see that she's smiling from their lower vantage point.