Sports
The 14 Most Shocking NFL Scandals

Updated March 20, 2020
253.2k views
14 items
The most shocking NFL scandals tell tales of professional football players or complete National Football League teams who have committed horrible crimes, been caught breaking zero-tolerance NFL rules or simply (literally) caught with their pants down. These NFL players, quarterbacks, coaches and owners may have been welcomed back in the league after their various incidents but their legacies will forever be tainted with the dirty details of these dramatic NFL scandals.
For many of these scandals, the resulting discipline came directly from the National Football League. Coaches have been fined hundreds of thousands of dollars, like New England Patriots Coach Bill Belichick after the Spygate scandal, and suspended for entire seasons, like New Orleans Saints Coach Sean Peyton after the Bountygate scandal. Players have been suspended, such as Pittsburgh Steelers quarterback Ben Roethlisberger following allegations of sexual assault and former Green Bay Packers quarterback Brett Favre after his incident with a female field reporter.
In other extreme cases, players, owners and other organization members saw law enforcement get involved which resulted in felony charges and long prison terms. The world tuned in when former Heisman Trophy winner OJ Simpson led police on a chase in his white Bronco before the highly publicized murder trial. Fans protested again when former Atlanta Falcons quarterback Michael Vick went to prison for running a dogfighting ring, and staged boycotts later when he was reinstated and praised for his comeback.
What are the biggest NFL scandals ever recorded? Whatever these NFL teams, NFL players and NFL coaches did to earn their place among the biggest NFL scandals--even if it was just getting drunk and trying to kiss a female sideline reporter, like "Broadway Joe" Namath did with Suzy Kolber--each of these scandals show us that while people in the NFL are rich and famous, they're also human, just like us.
New England Patriots Headsetgate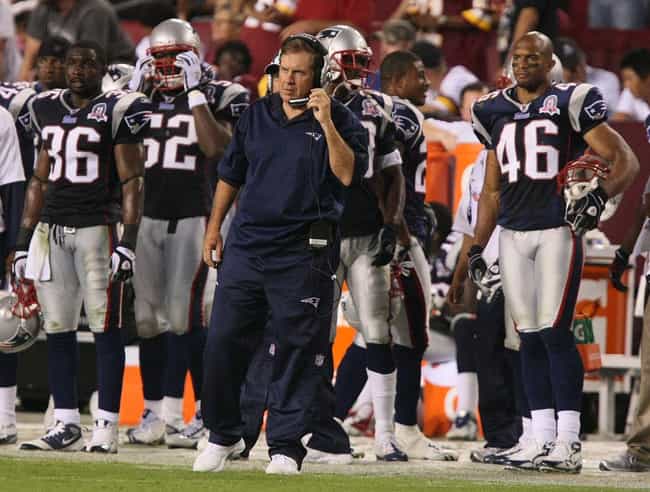 Steelers coach Mike Tomlin refused to make an outright comment about the technological issues their team suffered during a game on September 10th, 2015. But the Steeler's website released an official article the next morning that detailed some of the audio issues that they were having with their headsets during the game.
Allegedly, Steelers coaches were receiving radio broadcasts of the New England Patriot's game. Every time a league official came over to examine the problem, the headsets would magically clear up. As soon as the official left the sideline, however, the audio issues would mysteriously return. Coincidence? Or another cheating scandal?
The NFL has made a statement that the headsets were on loan from the NFL, and that there's no way that they could have been tampered with. However, many Steelers fans - and the Steelers themselves - seem to believe that this was a blatant act of cheating.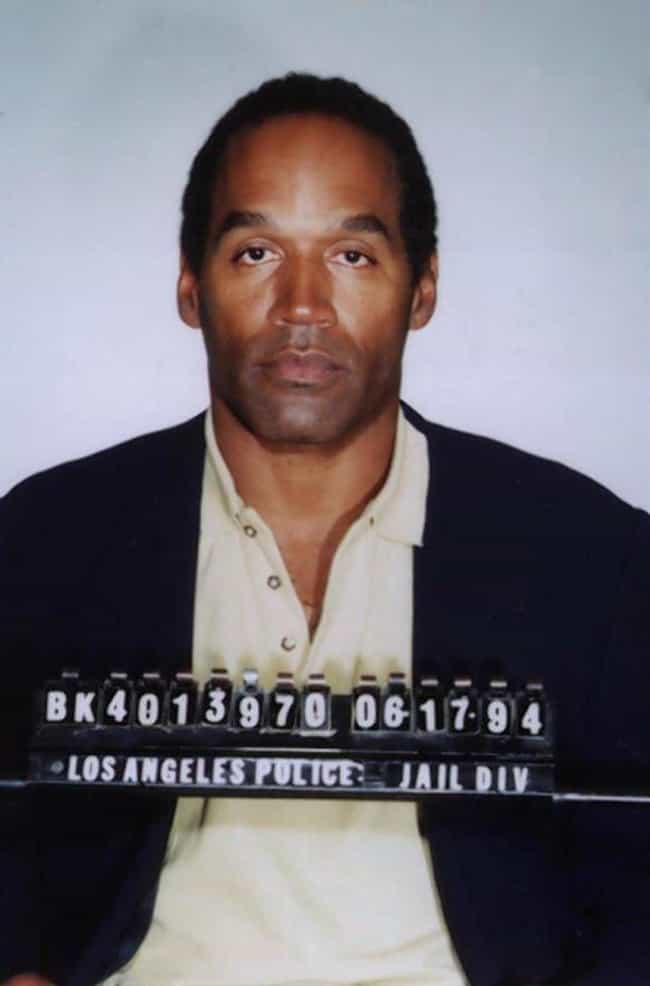 Few will ever forget one of the biggest scandals to ever hit the NFL, the OJ Simpson murder trial. After the highly publicized low-speed chase in his white Ford Bronco and the televised trial, the former Heisman Trophy winner and NFL MVP was acquitted of murdering his wife, Nicole Brown Simpson, and her friend Ron Goldman. Other legal troubles, including losing a civil suit that found Simpson liable for the murders, followed.
Michael Vick's Dogfighting Ring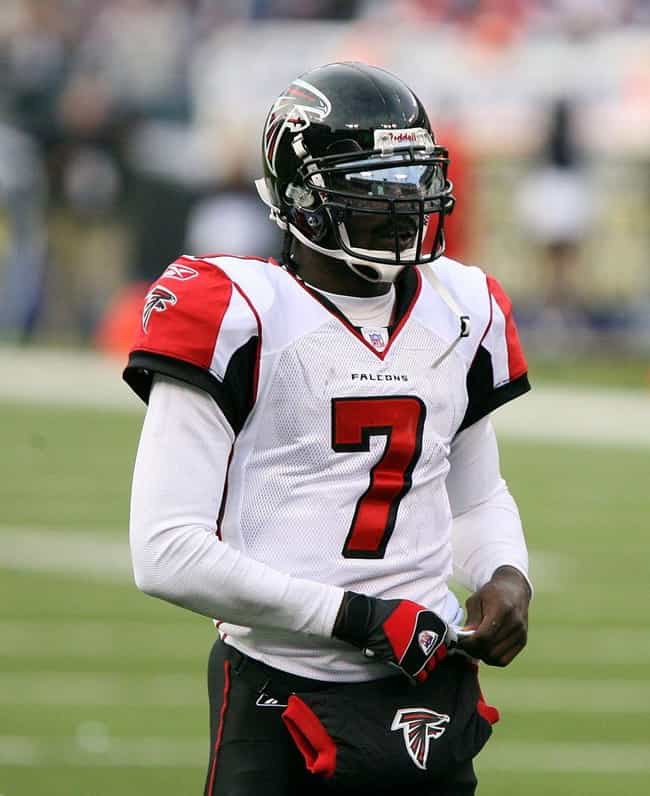 Once a young, aspiring quarterback of the Atlanta Falcons, Michael Vick soon became the most-hated man in the NFL after it was revealed that Vick funded and operated a dogfighting ring. Vick served 23 months in prison for felony dogfighting charges. Vick returned to the league in 2009 as the quarterback of the Philadelphia Eagles. In 2017, Vick announced his retirement.
Ben Roethlisberger's Sexual Relations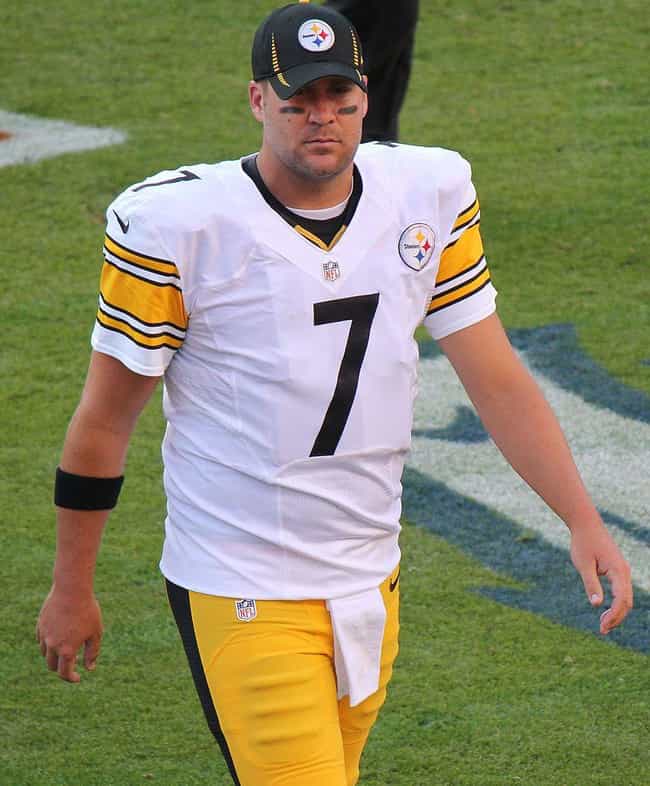 Pittsburgh Steelers quarterback Ben Roethlisberger has twice been accused of sexual assault, by women in Nevada and Georgia in 2009 and 2010. Although Roethlisberger never experienced criminal consequences for his actions, the NFL did suspend him from multiple games and he ended up losing many endorsement deals. Still, in 2015, he was considered one of the highest paid athletes in the world.