Living
15 People Who Married Inanimate Objects

Updated October 11, 2018
757.9k views
16 items
Object sexuality: heard of it? It's a syndrome that causes people to fall in love with objects and identify them as a gender, give them a name, and have what they believe is a fulfilling, loving, relationship with these items. Yes, you read that right: there are (at least 13) people in the world who have fallen in love with, and married, inanimate objects (and you thought your love life was complicated).
OS is defined as "a pronounced emotional and often romantic desire towards developing significant relationships with particular inanimate objects." Individuals with this expressed preference may feel strong feelings of attraction, love, and commitment to certain items or structures of their fixation. For others, sexual or even close emotional relationships with humans are incomprehensible and undesireable. Object-sexual individuals (people who enjoy the company of, and marry, inanimate objects) also often believe in animism, and sense reciprocation based on the belief that objects have souls, intelligence, feelings, and are able to communicate.
How many people have married inanimate objects? Can people marry pillows? You'll find out all you want to know about object sexuality, and maybe some things you don't want to know, in this list of people
who married
non-living things.
back to page 1
Artist Tracey Emin Married a Rock/"Impressive Stone"
At her 2016 exhibition in Hong Kong, UK artist Tracey Emin announced that she had married a rock. Excuse us, an "impressive stone." In her own words:
"The whole thing with the stone is - it's a big stone, right. It's in my garden, it's very nice and very impressive and I like it a lot. The other thing about the stone is that it could be quite monstrous and scary. Instead I saw it as a protection thing as opposed to a fearful thing. The other thing with the stone is it's not going anywhere. Even if there's the biggest tsunami in the whole world, the stone will probably still stay there. Maybe it's not a person. But maybe it's an anchor for me, something I can identify with.
No matter how mad my life might be or what may happen that stone is stability and comfort."
To each their own!
The Ride of Her Life: A Woman Marries a Roller Coaster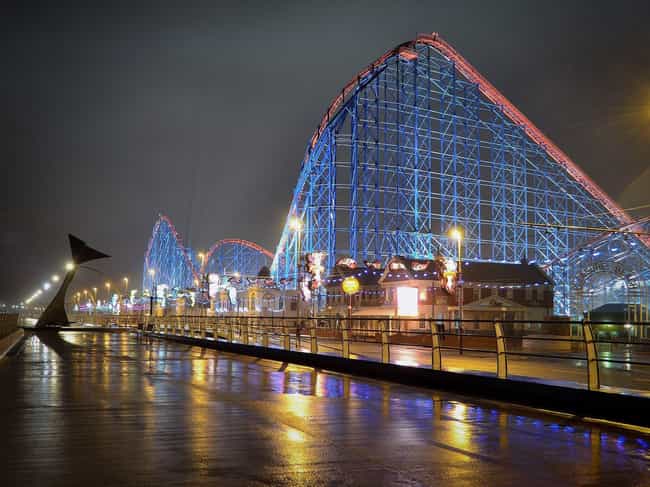 Amy Wolfe Weber is a church organist who comes from Pennsylvania, and she is married to a roller coaster. The husband in question is an 80ft gondola ride called 1001 Nachts. The 35-year-old woman said she first fell for the ride at the tender age of 13, "I was instantly attracted to him sexually and mentally. I wasn't freaked out, as it just felt so natural, but I didn't tell anyone about it because I knew it wasn't 'normal' to have feelings for a fairground ride."
Amy had ridden the ride over 3,000 times before they were married, I guess that's her version of a normal courtship, she sleeps with a picture of the ride on her ceiling and carries spare nuts and bolts from it in her pocket, so that way they are always together.... just what you like to hear... a fair ride having "extra parts."
Amy claims they have a fulfilling physical and spiritual relationship, and she doesn't get jealous when other people ride her husband. Oh, and Weber is the name of the ride's manufacturer; Amy changed it after she was married.
Source
The Architecture of Her Love: Woman Marries the Eiffel Tower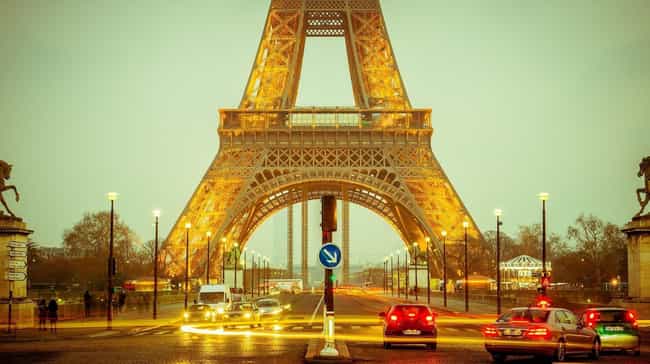 Erika Eiffel has had a love for objects since she was a little girl.
"I thought everyone had a connection to objects in one way or the other. It really wasn't until I saw that they were dating each other and I was dating a bridge, that I was different. I just went to school and pretended I was like everybody else," she said.
Her love of objects served her well; she became a world-class archer and won a $250,000 scholarship to the United States Air Force Academy, all thanks to her attraction to the F-15 fighter jet. She said when she saw the F-15 she thought, "I'd like to get to know this jet. Kind of like a guy goes to a bar and he sees a really nice-looking girl and he, he wants to go sit next to her, buy her a drink and get to know her more. Well, I kind of felt that way about the F-15."
However, her love of objects got her discharged from the Air Force, ridiculed by her peers, and abandonment by her family.
That's when she found true love, with the Eiffel Tower. "Her structure is just amazing. You know, she's got subtle, subtle curves, you know," that's how Eiffel describes her wife. Erika Eiffel participated in a commitment ceremony with the Eiffel Tower. "I will tell you that I know love is being reciprocated," Eiffel said. "I'm happy, I'm not hurting anyone, I'm not hurting myself, I'm not being held back. I love my life." C'est la vie!
I guess she really had to burn all her bridges to get to that point...
Source
Talk About a Family Tree: Bollywood Actress Marries a Tree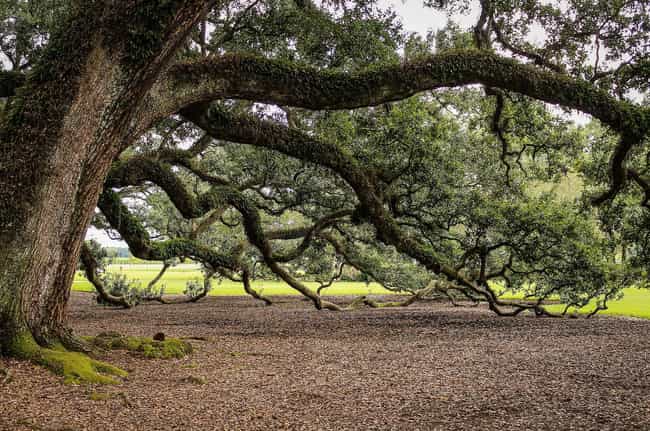 Bollywood movie star and former Miss World Aishwarya Rai participated in an ancient Hindu ritual ceremony in which the bride spiritually marries a tree.
The ritual is allegedly to help overcome differences in the couple's astrological charts – disparities which traditional Hindus believe have negative consequences on marriage. Under this ancient belief, Rai is considered a 'manglik' because her chart bears the planet Mars, and she must be 'married' to a peepal tree, a banana tree or a silver or golden idol of the Hindu god Vishnu in order to overcome the devastating effects being a 'manglik' could have on her impending nuptials.
Rai was also hit with a lawsuit, so it didn't take away ALL bad luck; she faced a civil lawsuit for practicing the 'untouchability' service, which is associated with the caste system, because such ceremonies are in violation of the Indian constitution and are deemed offensive to women.
Source