FOX

16 Simpsons Jokes That Actually Came True

2.8M views
16 items
Follow
Embed
One of the most iconic television shows of all time, as well as one of the most quoted properties in pop culture history, The Simpsons has made hundreds of jokes that we all know, remember, and reference on a daily basis. Often times, these jokes revolve around extremely absurd concepts that could only happen in a cartoon or a satire – according to the writers at the time. Sometimes, these jokes underestimate just how low humanity (and often, America) can go. The Simpsons predictions listed here all came true!
Here's a collection of hilarious
Simpsons
jokes that really ended up being true, happening or being repeated elsewhere. There are some
crazy things
The Simpsons
predicted, so read on to find out what!
back to page 1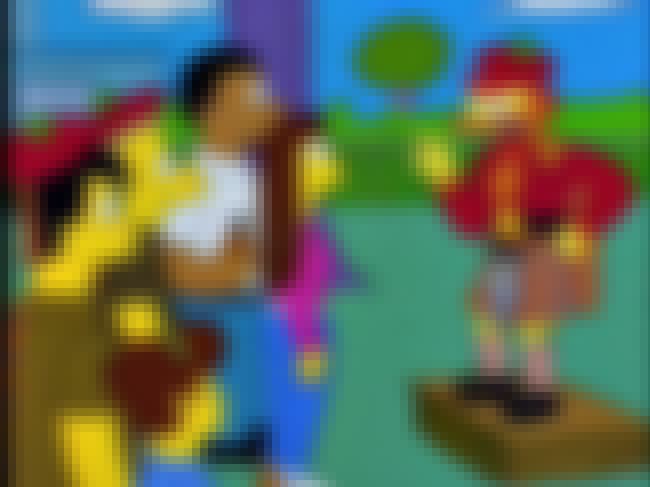 The Joke: Principal Skinner tries to set Bart up to get in trouble, so he concocts something called "Scotchtoberfest," which allows him to control an entire event in which he knows Bart won't be able to resist pranking Groundskeeper Willie. Skinner attempts to catch Bart in act.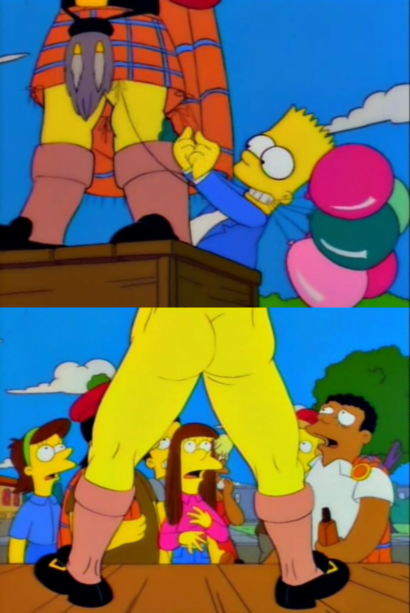 What Actually Happened:
Vintage Wine & Spirits Co. A wine, beer, spirits, cigar, and wine accessory specialty shop located in West Des Moines, Iowa created a real Scotchtoberfest held every Saturday in October.
The Joke: Homer tells the local tavern owner Moe about a secret cocktail that includes cough medicine and fire that he calls a "Flaming Homer."
Moe steals the recipe and renames the drink the "Flaming Moe," and begins selling it at his tavern, betraying Homer in the process. The drink is a success and Moe becomes famous, even Aerosmith drops by to perform at his place!
What Actually Happened:
Andy Heidel, the owner of a bar in Prospect Heights, NY called The Way Station, just happened to have a bottle of Robitussin behind the bar when someone brought up the Flaming Moe.
Not sure why you would have cough medicine behind a bar, but whatever.
He grabbed the 'tussin and mixed it with Pernod, Jagermeister and a Bacardi 151 floater and set it on fire. He and his friends got shmammered and the real-life Flaming Moe was born.
The Joke:
Lisa begins to feel threatened by Allison, a new student, because she is smarter, younger, and a better saxophone player than she is.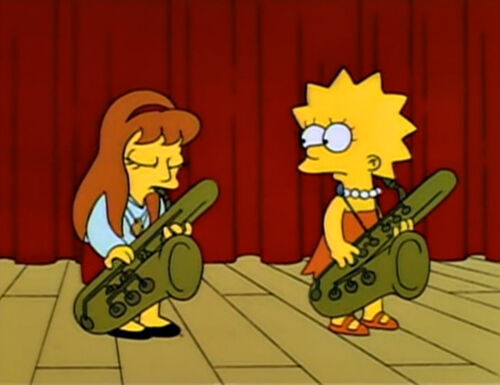 Their rivalry reaches a climax at the school's diorama contest where Lisa plans to sabotage Allison's entry. The episode's subplot sees Homer steal a large pile of sugar from a crashed truck, and begin selling it door-to-door. He keeps it in the back yard and it eventually melts from the rain.
What Actually Happened: Someone actually stole a freaking sugar truck.
In 2009, two kids were arrested by police in India for stealing a sugar truck from a person actually in charge of delivering the sugar. The kids were actually in charge of cleaning the truck and took it while it was parked at the cleaner/boss's house.
No word on whether or not they planned to sell it door to door.
8
I Was Elected To Lead Not To Read
The Joke: This was a dig at Governor Schwarzenegger from The Simpson's Movie, saying he was too dumb to be a Government official.
The line "I was elected to lead, not read," was such a ridiculous statement because an elected official's entire job is reading long, difficult legislation, making sense of it, then deliberating.
What Actually Happened: In the 2012 GOP race there was a man by the name of Herman Cain, and he ran on the slogan "We need a leader, not a reader."
So yeah, that almost happened.
What does that slogan even mean? You need to read and be at least somewhat of an intellectual to run a country, that's why that joke in The Simpsons is so fun and why in the real world it's just so tragic.