Entertainment

14 Steamiest Incestuous Relationships In Film

6.5k votes
2.6k voters
2.7M views
14 items
These aren't necessarily movies about incest, but movies where incest has come up in one of the relationships depicted in the movie. Currently the practice of incest is banned in almost all civilized countries, with punishments in some being worse than others. Though some cultures encourage the practice among cousins, the societal norm is blood relation means no invitation... for the making of the sex, that is (I apologize ahead of time).
Now, while these aren't incest movies (or incest films), they do happen to have overtly incestuous themes. Sometimes the incest is played out like a joke, but most of the time it is in an uncomfortable way. Whether it was for revenge, love, or just because they were ignorant of their connections, the incest in these movies is usually hotter than it should be.
FYI this site also has a list of
books about incest
.
The Blue Lagoon is a firestorm of controversy, from underage nudity (there isn't any, it's a body double) to the incestuous relationship that develops between the two (related) castaways, the film manages to upset every moral group's sensibilities.
While it isn't fully clarified in the film, the two main characters are either cousins (which is kiiiind of okay for the time period it takes place in, but still, it's rather grody) or brother and sister (not cool).
Either way, the two are definitely related, and the baby that they have together in the film is at a high risk for genetic defect, which once again, makes
this
come to mind.
Also Ranked
#37 on The Best Movies of 1980
#25 on The Best Adventure Movies That Take Place in the Jungle
#9 on Great Movies About Kids Trying to Survive
#3 on The Best Desert Island Movies
Is this hot?
see more on The Blue Lagoon
If you've ever visited one of those celebrity Mr. Skin type sites, this is that one movie that seems to be almost exclusively about two dudes having sex with a really really hot girl. Kind of like Weird Science, only they didn't have to literally build her.
Set in 1960's Paris, the movie is about an American who gets close to two people he at first thinks are a couple and then is told they are actually twin siblings.
Over time, the relationship between all three blurs into a weird sort of communal love, but the incestuous boundary is definitely crossed. Eva Green stars in a pre-bond girl role where she makes love on numerous occasions to a guy while her brother watches, pleasures himself, and then even "has relations" with the other guy himself.
What happens when their parents finally come home and see what has become of their kids?
The parents immediately grab their things and abandon them, which goes to show why they probably turned out the way they did. Eva Green's character then has a moment of clarity and tries to kill the three lovers for what they have become. Here's a NOT SAFE FOR WORK link to the first love scene in the film, just to give you an idea of how disturbing it is
Dreamers "love" scene.
Seriously, it's NSFW, but hey, it's a European "art film," so it's okay.
This is even steamer than that scene.
Also Ranked
#22 on 30+ Great Period Films with a 1960s Aesthetic
Is this hot?
see more on The Dreamers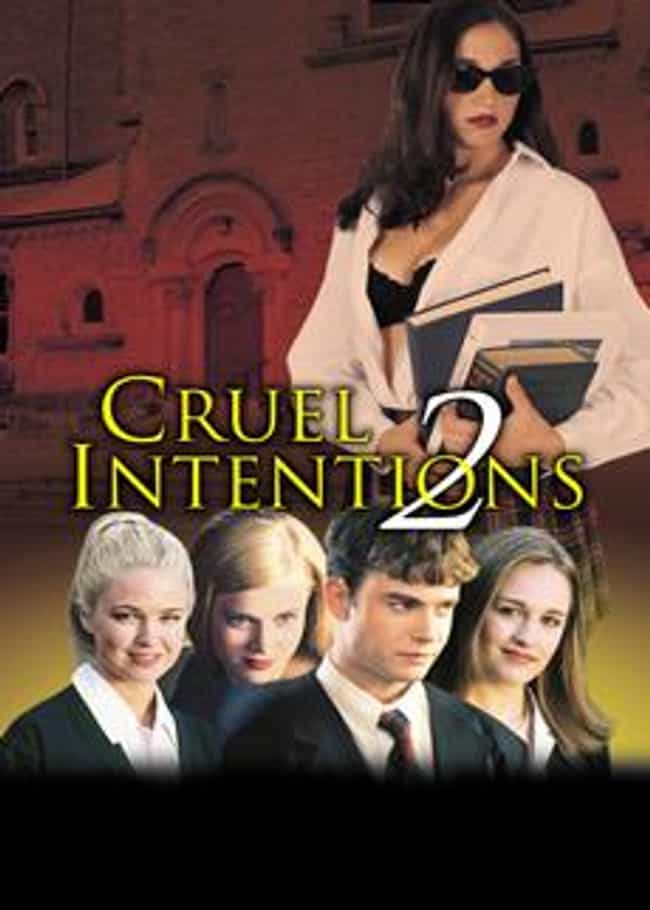 The first Cruel Intentions had plenty of implied incestuous undertones between step-siblings played by Sarah Michelle Gellar and Ryan Phillipe, but who could blame them; they're not blood-related and they're both hot as hell. I can admit that as a man, and so should you.
The straight-to-video sequel (sadly, this was the first of many), which featured a pre-oscar Amy Adams, one-upped the original by not only featuring sister/sister incest, but they took a page out of "every porn ever's" book and did it with real life twins.
Click here for the NSFW video of the incestuous action, and some of the worst ham acting in film history. These people moved to LA to do this...

Is this hot?
see more on Cruel Intentions 2
Before playing a math genius on "Lost," Jeremy Davies starred in David O. Russel's Sundance break-out film Spanking the Monkey as Raymond. When forced to care for his mother after an accident, Raymond loses both his internship and his girlfriend. With no other emotional outlet, he starts getting closer to his mother.
What ends up happening, well, you know what list you're reading. Yes, they do it. The trailer for the film is to the left and teaches you that (well, re-affirms, I really, really hope that you already knew this) you should never consider your own mom a MILF.
Also Ranked
#95 on The Best Movies of 1994
#31 on The Best Mother-Son Movies Ever Made
#17 on The Best Sundance Audience Award Winners
Is this hot?
see more on Spanking the Monkey