Watchworthy
The 20 Best X-Men Movie Quotes from the Whole Series

Updated May 11, 2019
2.1k votes
558 voters
103.5k views
20 items
These are X-Men movie quotes taken from every film in the blockbuster X-Men series. With the release of X-Men: Apocalypse this summer, the X-Men film series is on the minds of comic and film fans once again.
All three of the original X-Men movies are highly quotable, featuring great one-liners, compellingly snappy dialogue, and even monologues from superheroes and supervillains alike. The prequel trilogy that kicked off with 2011's X-Men: First Class continues in the same style, providing Marvel's merry mutants with lots of quotable lines.
Read on for some of the best
X-Men
movie quotes from all three
X-Men
films. If your favorite X-adventures are
X2: X-Men United
or
X-Men: The Last Stand
, this list has what you're looking for and more. If you love the newer movies, you're in luck because the list covers all the way up to
X-Men: Days of Future Pas
t and even includes
X-Men Origins: Wolverine
.
Data-driven recommendations based on voting from over 40 million monthly visits to Ranker.
Try the free app
back to page 1
Magneto's Mega-Speech (X-Men: Days of Future Past)
Magneto: "You built these weapons to destroy us. Why? Because you are afraid of our gifts. Because we are different. Humanity has always feared that which is different. Well, I'm here to tell you, to tell the world, you're right to fear us! We are the future! We are the ones who will inherit this earth! And anyone who stands in our way will suffer the same fate as these men you see before you! Today was meant to be a display of your power. Instead, I give you a glimpse of the devastation my race can unleash upon yours! Let this be a warning to the world. And to my mutant brothers and sisters out there, I say this: no more hiding. No more suffering. You have lived in the shadows in shame and fear for too long. Come out. Join me. Fight together in a brotherhood of our kind! A new tomorrow, that starts today!"
Once you've dropped a baseball stadium around the White House, what can you do to really wow everybody watching on TV? Well, if you're Magneto, then speechify like this, with a monologue that really ought to be followed by a mutant mic drop.
Photo: 20th Century Fox
Should this be higher or lower?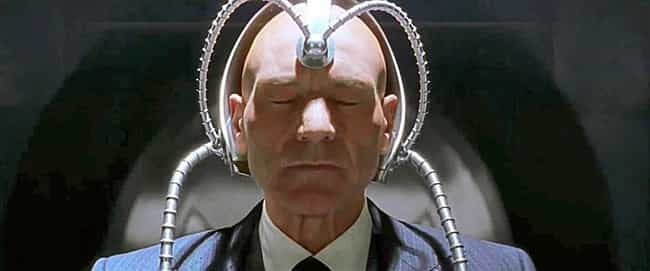 Professor X: "Mutation: it is the key to our evolution. It has enabled us to evolve from a single-celled organism into the dominant species on the planet. This process is slow, and normally taking thousands and thousands of years. But every few hundred millennia, evolution leaps forward."
Ah, Professor Xavier. You explain everything so easily - even complicated genetic mutation stuff.
Photo: 20th Century Fox
Should this be higher or lower?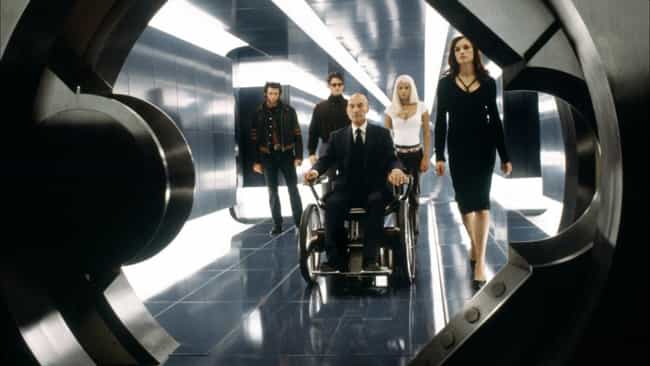 Professor X: "Ah, Logan. I'd like you to meet Orono Monroe, also called Storm. This is Scott Summers, also called Cyclops. They saved your life. I believe you already know Dr. Jean Grey. You are in my School for the Gifted for Mutants. You'll be safe here from Magneto."
Wolverine: "What's a Magneto?"
Professor X: "A very powerful mutant. He believes that a war is brewing between mutants and the rest of humanity. I've been following his activities for some time. The man who attacked you is an associate of his called Sabertooth."
Wolverine: "Sabertooth?" [looks at Storm] "Storm." [looks at Xavier] "What do they call you? 'Wheels'? This is the stupidest thing I've ever heard."
Can you really blame Wolverine for his hesitation? I mean one minute you're just living your life, the next you're at a school for "gifted" mutants being introduced to people called "Storm" and such.
Photo: 20th Century Fox
Should this be higher or lower?
A Vision of a World United (X-Men: The Last Stand)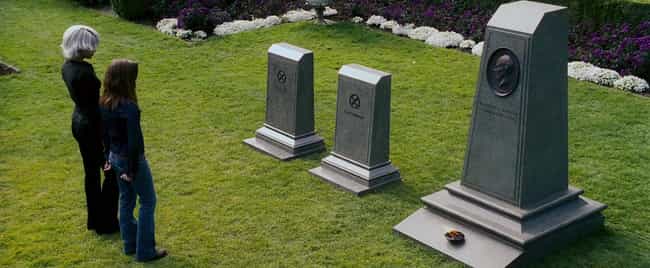 Ororo Munroe/Storm: "We live in an age of darkness: a world full of fear, hate and intolerance. But in every age, there are those who fight against it. Charles Xavier was born into a world divided, a world he tried to heal... a mission he never saw accomplished. It seems it's the destiny of great men to see their goals unfulfilled. Charles was more than a leader, more than a teacher. He was a friend. When we were afraid, he gave us strength. When we were alone, he gave us a family. He may be gone, but his teachings live on through us, his students. Wherever we may go, we must carry on his vision. And that is a vision of a world united."
*Sniffles* Talk about motivation. Kill Xavier? Hell hath no fury, indeed.
Photo: 20th Century Fox
Should this be higher or lower?