1970s
Evidence The '70s Was The Best Decade For Filmmaking

What was the best decade for movies? There's no wrong answer, but if you ask around (and hang out with people who know the skinny), most will say the '70s, when America was in a brutal post-'60s hangover and auteurs gone wild were pumping out films as fast as they could. Cinema in the '70s cannot be defined so much as it must be reckoned with. In that decade, entire genres were created, co-opted, and spat back out. A group of kids just out of college started making movies that would form the foundation for popular cinematic entertainment for the rest of the 20th century by, among other things, inventing summer blockbusters. The '70s was ground zero for a brand new type of filmmaking.
Trying to choose the best '70s movies is like trying to choose the best flavor of ice cream; most of them are good, a lot of them are great. It all comes down to opinion. Do you like psychedelic movies? Acid cinema? How about movies that were influenced purely by kung fu, LSD, and the Vietnam War? Whether the filmmakers will admit it or not, pretty much every movie in the '70s, even A New Hope, was a reaction to something, and this list does its best to plumb the depths of what may be the greatest decade for filmmaking.
American Cinema Changed Radically To Reflect Major Social Shifts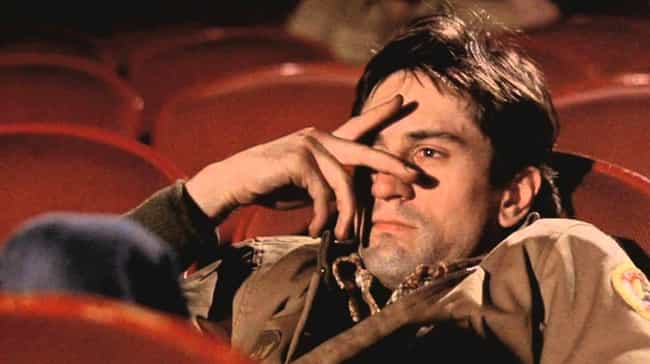 After the groovy hippy movement of the '60s came to a gruesome end with the Manson Family murders (1969) and Vietnam War (which dragged on until 1975), people weren't interested in overblown studio pictures like Cleopatra and The Man Who Shot Liberty Valance. Audiences were in the mood films that reflected the nihilism of the times. European filmmakers were happy to oblige, and US-based filmmakers needed to respond quickly, or face irrelevance.
If the war and backlash against hippy culture weren't enough, America was experiencing a drastic recession and oil crisis, Nixon would be in the White House until '74, and urban decay was spreading over cities that were once thought to be beacons of prosperity.
Art is a reaction to its atmosphere, and the mood of the times, and the cinema of the '70s, contains some of the most resonant pieces of film ever created. Throughout the decade, movies like Taxi Driver, and even Alien, acted as echo chambers for the public's disillusionment and angst.
Audiences Demanded More Modern And Meaningful Content, Contributing To The Collapse Of Old Studio Methods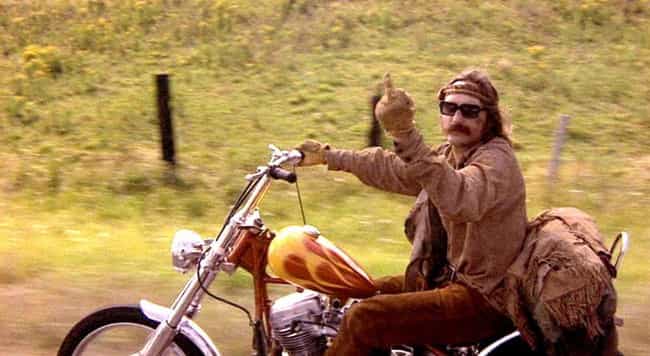 Counterculture took America by storm in the 1960s, radicalizing literature, music, and politics. But not American cinema. Throughout the decade of free love, filmmaking was still heavily controlled by the studio system, which began in the '20s and had a total stranglehold over film production and distribution by 1945. This system pumped out expensive period pieces that failed to resonate with the audience. In 1965, the same year Bob Dylan put out Bringing It All Back Home and Highway 61, studios released The Sound of Music, Doctor Zhivago, and The Agony and the Ecstasy (a 140-minute about the painting of the Sistine Chapel ceiling starring Charlton Heston as Michelangelo).
Meanwhile, moviegoers who were hip to what was happening were watching French New Wave films like Breathless, Band Of Outsiders, and The 400 Blows, or imports like Yojimbo, A Fistful of Dollars, 8½, and Persona. A few of those filmgoers were actors and directors entrenched in the film industry who were desperate to do something interesting with their work.
Inspiration from the French New Wave arrived in Hollywood in 1967, with Bonnie and Clyde, which put an insane amount of blood and violence on screen, while celebrating, rather than condemning, antisocial outlaw criminals. Call it the first American remake of Breathless, if you will. The picture's success inspired producers to fund 1969's Easy Rider to the inexpensive tune of $400,000. When the film was released it made $60 million. The jig was up on the golden age of Hollywood.
Film Brats Saved The Day (For A While) And Changed American Movies Forever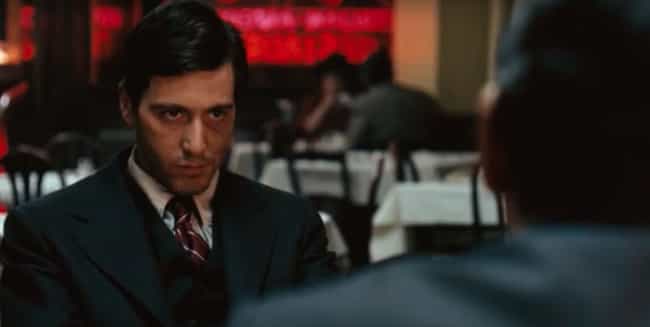 Thanks to the success of Easy Rider in 1969, by the time the '70s arrived, producers and studios were willing to take chances on young, unestablished directors straight out of film school. What these filmmakers lacked in on-set experience, they made up for with their knowledge of film.
This first generation of filmmakers with a formal education in cinema were known as the "Movie Brats." They were graduates of USC, UCLA, and NYU, whose unbridled enthusiasm for the form gave their work an energy they never again matched. Even though directors lumped into this group, which heralded what is now known as New Hollywood, had varied careers with wide-ranging focus and vastly different films, they would all be connected by their ability to make high-grossing films on limited budgets, and a decidedly European (and in some cases, Japanese) influence.
Filmmaking Got Weird (Like, Acid Trip Weird)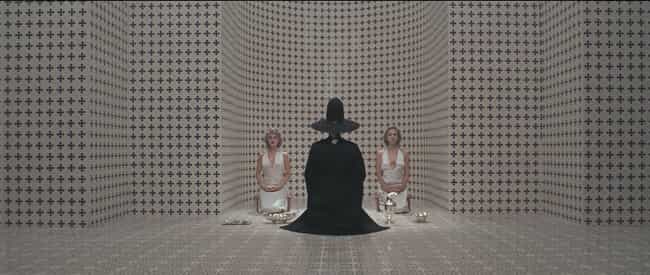 While the Movie Brats did their best to change the mainstream to fit their vision of what cinema should be, directors such as Alejandro Jodorowsky, Nobuhiko Obayashi, and Andrei Tarkovsky, working, respectively, in Mexico, Japan, and the Soviet Union, made psychedelic movies with zero commercial elements that inspired filmmakers for decades to come. Films like The Holy Mountain (Jodorowsky), House (Obayashi), and Stalker (Tarkovsky) doubled down on the acid-soaked surrealism of the era, proving you didn't have to be Stanley Kubrick to make movies that functioned as both art and pop industrialism.
Seriously, though, filmmaking in the 1970s got weirder than it had since the 1920s, when Weimar Germany was a hotbed of artistic and sexual activity that essentially invented the notion of art cinema.