Dinosaurs

17 Facts About 'The Good Dinosaur'

1.2k views
17 items
Follow
After six years in the making, The Good Dinosaur is set to arrive in theaters Thanksgiving weekend! Not only do we get two Pixar movies this year (Inside Out was the other one) but this is also the first Disney Pixar release on Thanksgiving since Toy Story 2!
We've gathered 17 fascinating facts about the labor of love that was The Good Dinosaur from where the original idea came from, previously cast actors, how a sunken GoPro camera influenced the river scenes, what animals were studied to create the characters in the movie, and how the U.S. government helped in making the film.
The Good Dinosaur is sure to become a family favorite and a great addition to the Pixar Animation list of films (it's the 16th). Join Arlo, Spot, the T-Rex family, and all the other great Disney characters in this family friendly film!
1
Momma's Look Was Based On Classic Brontosaurus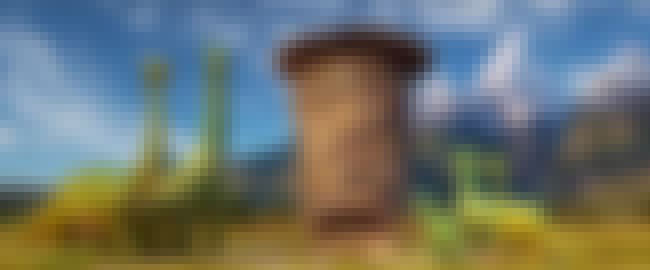 Artists used classic brontosaurus references for Momma's look. "Her legs are tapered from top to bottom, her back has a curve to it," says character art director Matt Nolte. "Momma is kind; she provides stability for the family and the farm. Her design reflects those qualities."
2
Animals and Humans Inspired the Look of Spot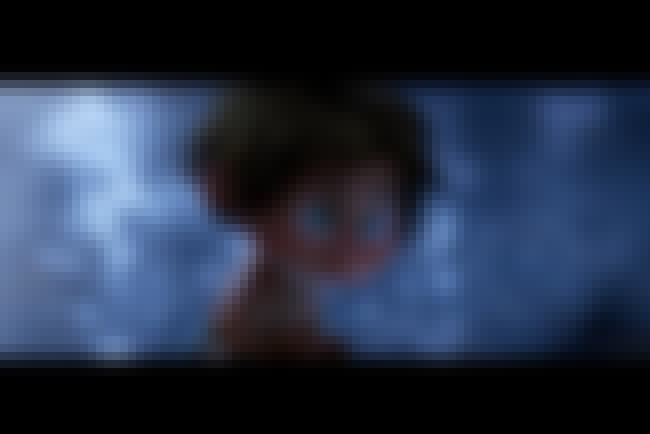 Says Supervising Animator Mike Venturini, "We referenced lots of animals—dogs, raccoons, cats and squirrels. We wanted him to move in a way that's familiar to the audience, but not too literal and not too human. His expressions are more like an animal's—simple in design, not as complex as a human's. He's often wide-eyed. We had fun with Spot."
3
The T-Rexes Motions Were Based On Cowboys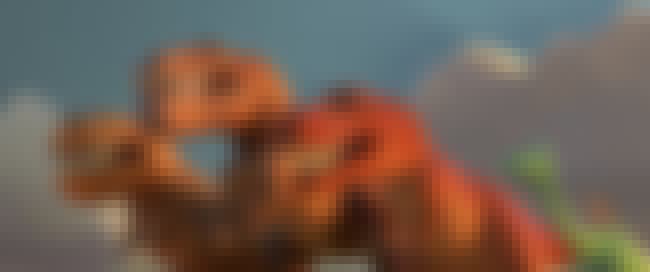 Filmmakers wanted to give Butch and his T-Rex children the look of true cowboys. When they're running, their lower bodies mimic that of galloping horses, while their upper bodies have the feel of the riding cowboys. "We referenced a lot of cowboy movies," says character art director Matt Nolte about Butch's look. "We created this heavy-jawed, squinty-eyed dinosaur that technically breaks the anatomy of a T-Rex."
4
Life-Sized Arlo Was Created for Reference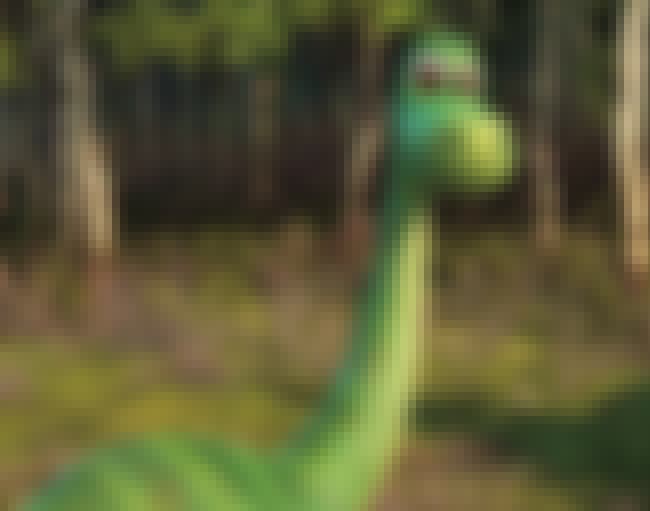 According to production designer Harley Jessup, the filmmakers did a deep dive into what's known about the size of real Apatosauruses in an effort to add authenticity to Arlo and his family. "We created a life-size printout of Arlo to help imagine his gigantic scale," says Jessup. "Arlo is 18 feet tall and weighs about 6 tons, and Poppa, at 46 feet, is taller than the main building at Pixar. We exaggerated the size of the T-Rexes for our story, and they range from 38 to 50 feet tall, with Butch weighing in at about 45 tons."