Entertainment
26 of Your Childhood Crushes from the 2000s (Then and Now)

When it comes to female crushes from the 2000s, you never forget your first. This decade offered plenty of eye candy across all genres. If you're a fantasy fan, you might have fallen hard for the ethereal Lord of the Rings elf Arwen, played by Liv Tyler. Or maybe Harry Potter's whip-smart best friend Hermione (Emma Watson) was your dream date. How about the girl-next-door appeal of a Disney channel star like Hilary Duff, or Gilmore Girls ingénue Alexis Bledel? And comedy fans were divided on whether Jackie (Mila Kunis) or Donna (Laura Prepon) was the hottest actress on That '70s Show.
Whoever you were crushing on, get ready for a nostalgic rush. This list of babes from the 2000s will take you back to the days when you hung their poster on your wall, rushed home after school to watch them on TV, and saw all of their movies. And if you had their name written on your binder, well, that's between you and your backpack.
What have your 2000s childhood and teen crushes been up to more recently? Read on to find out, and get in on the conversation in the comments section.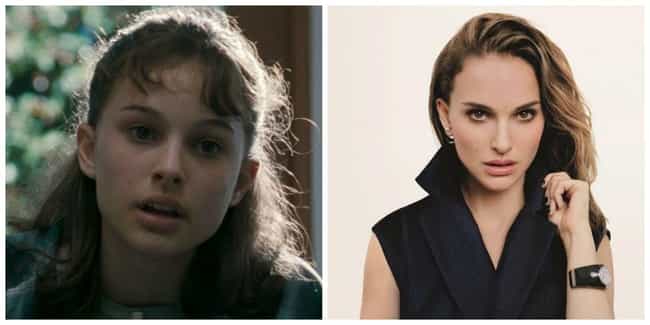 Then: Portman dominated the top spot for 2000s films. She played the beautiful and idealistic Queen Padmé Amidala in the Star Wars franchise, then quirky, cute Sam in Garden State in 2004. Remember when she shaved her head and still looked sexy in V for Vendetta in 2005? At the end of the decade, in 2010, she appeared as a tortured ballerina alongside Mila Kunis and Winona Ryder in Black Swan.

Now: Still an A-lister, Portman is a wife and mother (she married the choreographer from Black Swan, Benjamin Millepied) in addition to being a film star. She appeared as Jacqueline Kennedy in Jackie, and wrote, directed, and starred in her own film, A Tale of Love and Darkness, in 2015.
see more on Natalie Portman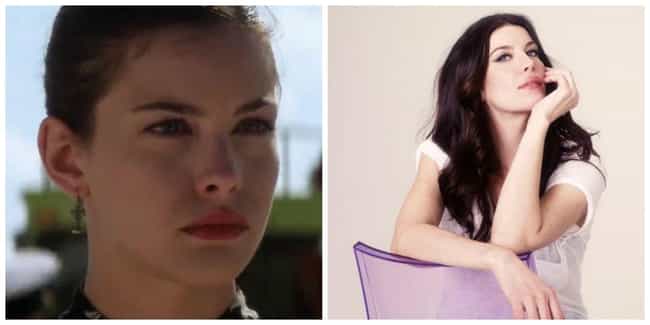 Then: Tyler played the ethereal and eternally beautiful elf Arwen in The Lord of the Rings franchise and Betty Ross in The Hulk in 2008.
Now:
The daughter of Aerosmith's Steve Tyler is still a film and TV star, in addition to being
a wife and mother
. She has a reoccurring role as Meg Abbott on
The
Leftovers
and is playing Ellen Cooper on the big screen in
The Wilding
in 2016.
see more on Liv Tyler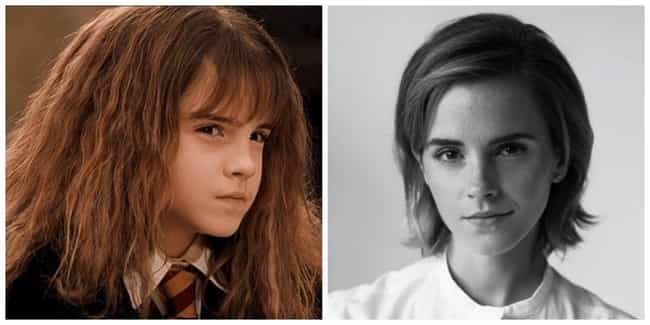 Then: She played the frizzy-haired, hyper-intelligent witch Hermione Granger in the Harry Potter franchise.
Now:
Watson has gone on to star in
The Perks of Being a Wallflower
,
The Bling Ring
, and
Noah
, and will play Belle in the live-action version of Disney's
Beauty and the Beast
in 2017, alongside Dan Stevens as the Beast. She was appointed a UN Women Goodwill ambassador in 2014 and launched
HeForShe
, a UN Women campaign which encourages men to advocate for equality between men and women.
see more on Emma Watson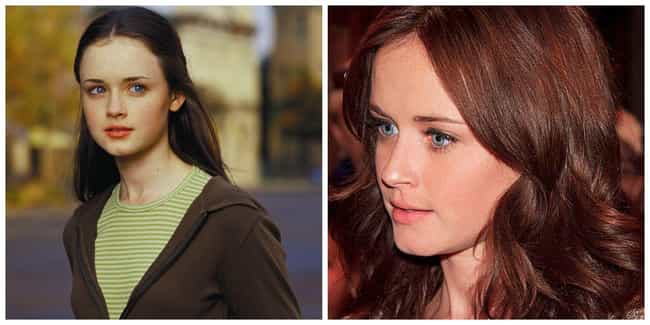 Then: Bledel played adorable and bookish Rory Gilmore in Gilmore Girls and Lena in The Sisterhood of The Traveling Pants in 2005.
Now:
Now a wife and mom (she's married to
Mad Men

co-star Vincent Kartheiser
), Bledel is currently working on a reboot of
Gilmore Girls
for Netflix.
see more on Alexis Bledel