2000s

The 2000s Movies That Stuck with You the Most

1.2k votes
262 voters
2.4k views
28 items
List Rules Not necessarily the best, your favorite, or the most rewatchable movies, but rather films that - for whatever reason, perhaps something poignant, perhaps something disturbing - have stuck in your brain long after seeing them.
We hope you love the products we recommend! Just so you know, Ranker may collect a share of sales or other compensation from the links on this page. Oh, and FYI — prices are accurate and items in stock as of time of publication.
Most movies we see totally wash over us. We may enjoy them in the moment, but the second the lights come up and the credits roll, we go about our day and forget the story that we've just been told. Unfortunately, most films are escapist, simply there for our entertainment, they are disposable, forgettable. However, every once in a while, we get to experience films that make a lasting impression. These are the 2000s movies that stuck with you the most.
There are all kinds of films on this list, from all different genres. They are certainly memorable for different reasons. Cinema has always been credited for pushing cultural boundaries. What do you think would have happened just 20 years ago if a motion picture depicted an explicit love affair between two men? Not only did Brokeback Mountain visually tell the story of two closeted gay cowboys, but the two male leads were straight men, who were not afraid that the roles might ruin their careers .
There were so many memorable 2000s movies. The decade began with Christopher Nolan's 2000 brain-bender Memento. The neo-noir told the story of a man with short-term amnesia trying to find his wife's killer by tattooing clues on his body. The innovative narrative wowed audiences by telling Leonard's story in reverse. Harry Potter, The Lord of the Rings, and Twilight all started their respective franchises in the early 2000s. Additionally, acclaimed director Martin Scorsese finally won his Oscar in 2006, for The Departed.
In short, the first decade of the 21st century was a banner decade for cinema. Be sure to make your voice heard and upvote the 2000s movies you remember most.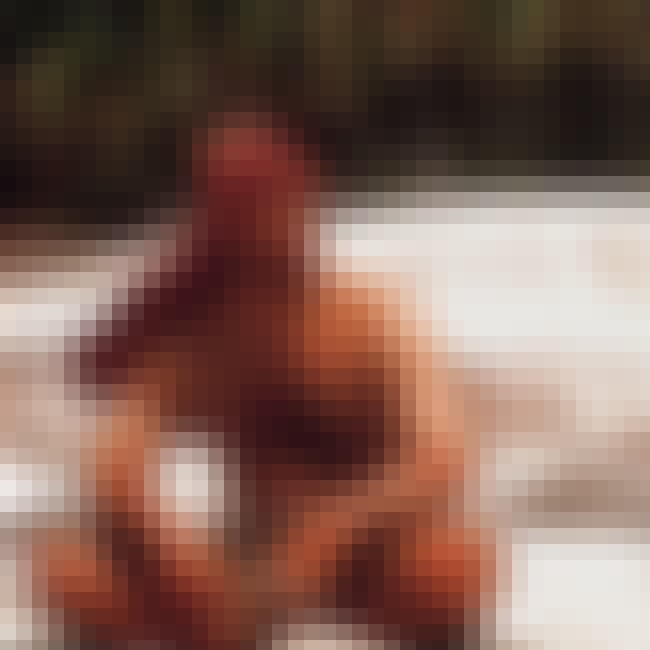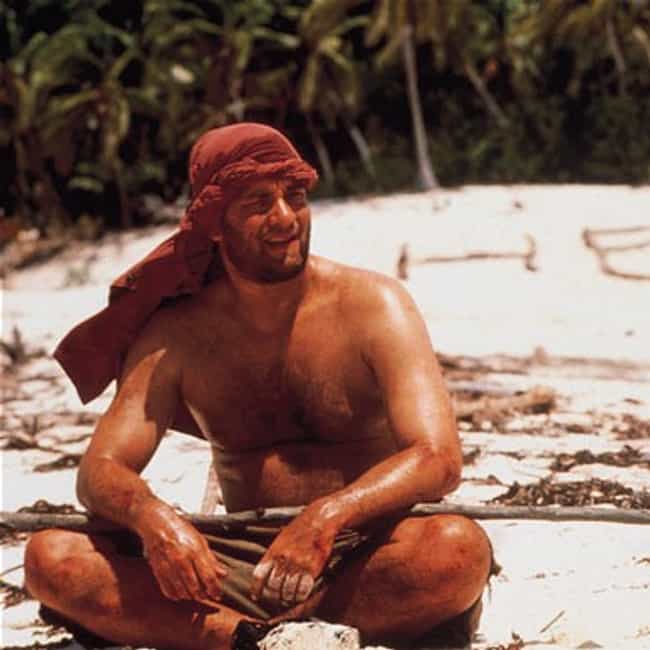 Cast Away is a 2000 American adventure drama film directed and produced by Robert Zemeckis and starring Tom Hanks as a FedEx employee stranded on an uninhabited island after his plane accident in the South Pacific. The film depicts his attempts to survive on the island using remnants of his plane's cargo. The film was a critical and commercial success, and Hanks was nominated for Best Actor in a Leading Role at the 73rd Academy Awards for his performance. ...more on Wikipedia
Actors: Tom Hanks, Helen Hunt, Chris Noth, Frederick W. Smith, Jenifer Lewis, + more
Initial Release: 2000
Directed by: Robert Zemeckis
Screenplay by: William Broyles, Jr.
Genres (Film): Airplanes and airports, Adventure Film, Drama, Action/Adventure
Tagline: At the edge of the world, his journey begins.
Rated: 12+ (RU), PG-13 (USA)
Also Ranked
#49 on The Best Rainy Day Movies
#34 on The Top Tearjerker Movies That Make Men Cry
#54 on The Greatest Epic Movies Ever Made
#54 on The Greatest Movies for Guys


Agree or disagree?
see more on Cast Away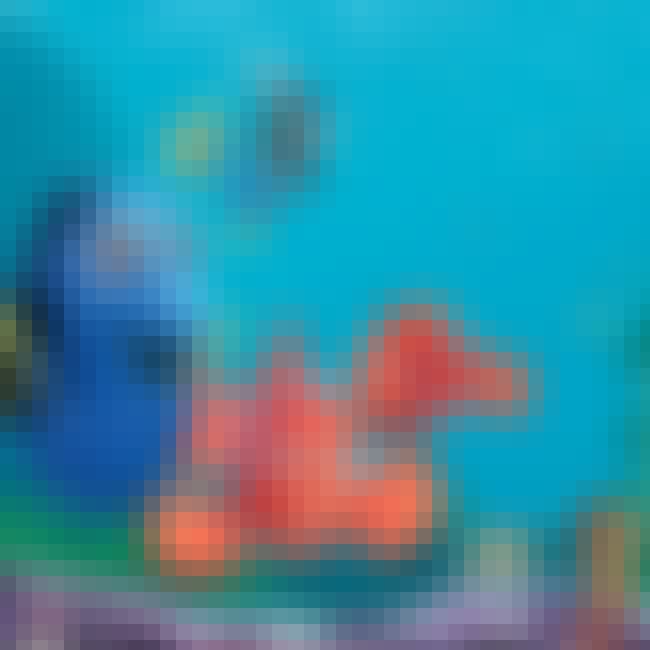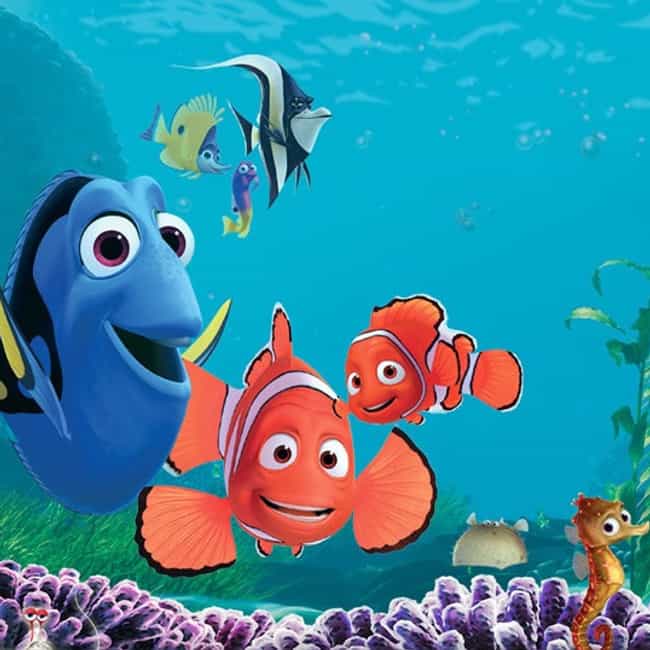 Finding Nemo is a 2003 American computer-animated comedy-drama adventure film produced by Pixar Animation Studios and released by Walt Disney Pictures. Written and directed by Andrew Stanton, it tells the story of the overprotective clownfish named Marlin who, along with a regal tang named Dory, searches for his son Nemo all the way to Sydney Harbour. Along the way, Marlin learns to take risks and let Nemo take care of himself. The film was re-released for the first time in 3D on September 14, 2012, and it was released on Blu-ray on December 4, 2012. ...more on Wikipedia
Actors: Ellen DeGeneres, Willem Dafoe, Eric Bana, Allison Janney, Albert Brooks, + more
Initial Release: 2003
Directed by: Andrew Stanton, Lee Unkrich
Screenplay by: Andrew Stanton, Bob Peterson, David Reynolds
Genres (Film): Animation, Family, Adventure Film, Comedy
Tagline: There are 3.7 trillion fish in the ocean. They're looking for one., Grab shell dude!
Rated: G (USA), UK: U
Sequel: Finding Dory
Also Ranked
#3 on The Best Animated Films Ever
#78 on The Greatest Film Scores of All Time
#16 on The Best Rainy Day Movies
#89 on The Best Movies of All Time


Agree or disagree?
see more on Finding Nemo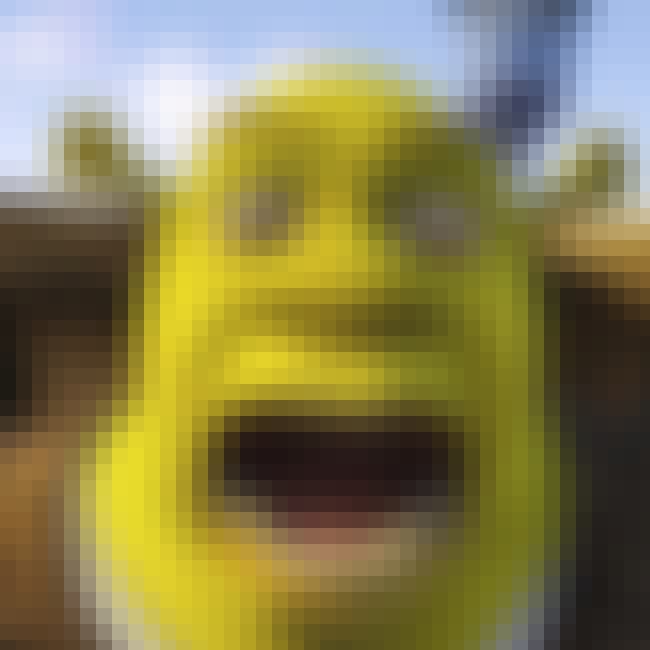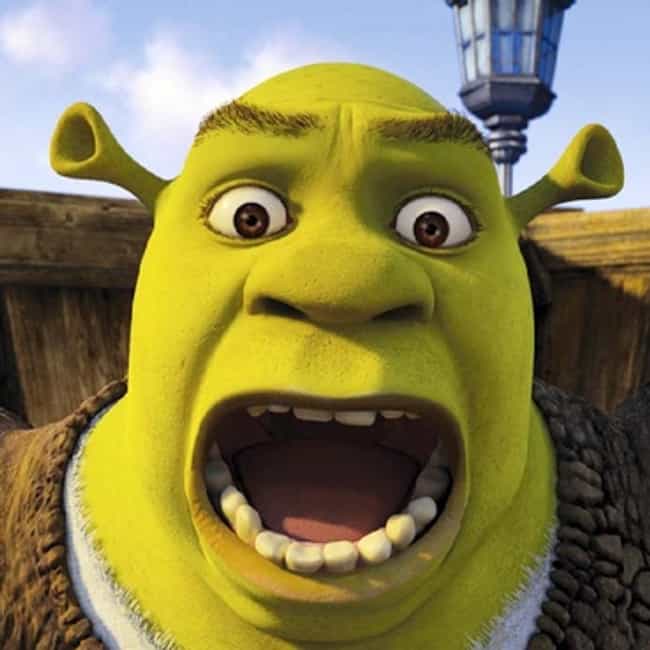 Shrek is a 2001 American computer-animated fantasy-comedy film produced by PDI/DreamWorks, released by DreamWorks Pictures, directed by Andrew Adamson and Vicky Jenson, featuring the voices of Mike Myers, Eddie Murphy, Cameron Diaz, and John Lithgow. It is loosely based on William Steig's 1990 fairy tale picture book Shrek!, and somewhat serves as a parody film, targeting other films adapted from numerous children's fantasies. The film made notable use of popular music; the soundtrack includes music by Smash Mouth, Eels, Joan Jett, The Proclaimers, Jason Wade, Baha Men, and John Cale. The rights to the books were originally bought by Steven Spielberg in 1991, before the founding of ...more on Wikipedia
Actors: Cameron Diaz, Eddie Murphy, Mike Myers, John Lithgow, Vincent Cassel, + more
Initial Release: 2001
Directed by: Andrew Adamson, Vicky Jenson
Screenplay by: Roger S. H. Schulman, Joe Stillman, Terry Rossio, Chris Miller, Ted Elliott, + more
Genres (Film): Animation, Family, Adventure Film, Comedy, Parody film
Tagline: The greatest fairy tale never told.
Rated: PG (USA)
Sequel: Shrek 2
Also Ranked
#10 on The Best Animated Films Ever
#46 on The Most Rewatchable Movies
#61 on The Best Movies Based on Books
#21 on The Best Rainy Day Movies


Agree or disagree?
see more on Shrek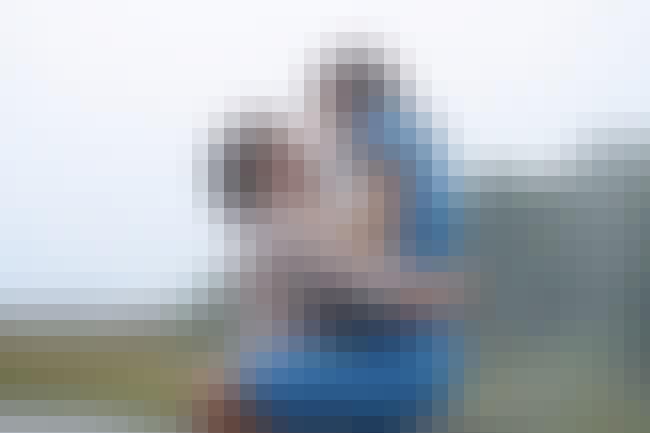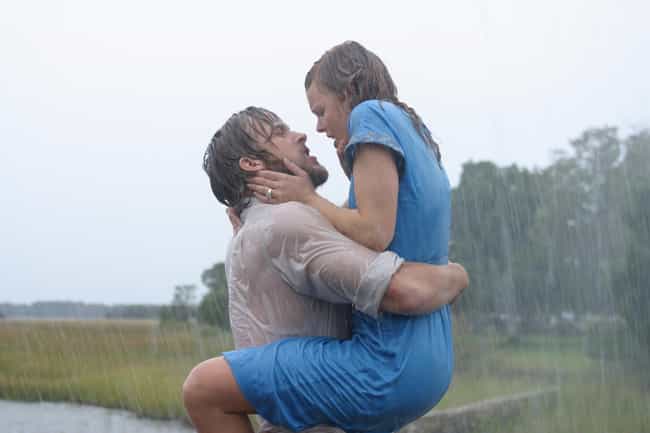 The Notebook is a 2004 American romantic drama film directed by Nick Cassavetes and based on the novel of the same name by Nicholas Sparks. The film stars Ryan Gosling and Rachel McAdams as a young couple who fall in love during 1940. Their story is narrated from the present day by an elderly man telling the tale to a fellow nursing home resident. The Notebook received mixed reviews but performed well at the box office and received several award nominations, winning eight Teen Choice Awards, a Satellite Award and an MTV Movie Award. The film became a sleeper hit and has gained a cult following. On November 11, 2012, ABC Family premiered an extended version with deleted scenes added back into ...more on Wikipedia
Actors: Rachel McAdams, Ryan Gosling, James Garner, James Marsden, Joan Allen, + more
Initial Release: 2004
Directed by: Nick Cassavetes
Screenplay by: Jan Sardi, Jeremy Leven
Genres (Film): Romance Film, Drama
Rated: PG-13 (USA)
Also Ranked
#12 on The Greatest Chick Flicks Ever Made
#93 on The Best Movies Based on Books
#26 on The Best Rainy Day Movies
#3 on The Best Teen Romance Movies


Agree or disagree?
see more on The Notebook