One Hit Wonders
2000s One-Hit Wonders: Where Are They Now?

Updated June 14, 2019
27.4k votes
2.3k voters
49.7k views
25 items
List Rules Vote up the acts that make you shout "oh yeah, them!" the loudest.
Ahh, the early 2000s - what a long, strange trip that was. Everyone was so overconfident, having just conquered the Y2K epidemic, and they strutted so proudly into the new millennium sporting their frosted tips, puka-shell necklaces, and most importantly, a set of Apple ear buds to let the world know they were rocking all of their favorite jams on a flashy new iPod, likely full of of 2000s one hit wonders.
The 2000s were a great decade for music, specifically one hit wonders. Some artists from the era went on to achieve huge commercial and critical success, like Justin Timberlake, Eminem, and Beyonce, while others thoroughly enjoyed every second of their 15 minutes of fame.
What have all the one hits wonders of the early 2000s been up to since the limelight died down? Are Eiffel 65 still blue? Did Daniel Powter's day ever get any better? And, for the love of God, has anyone ever actually answered the question: who let the dogs out?
Check out this list of 2000s one hit wonders and find out where are they now!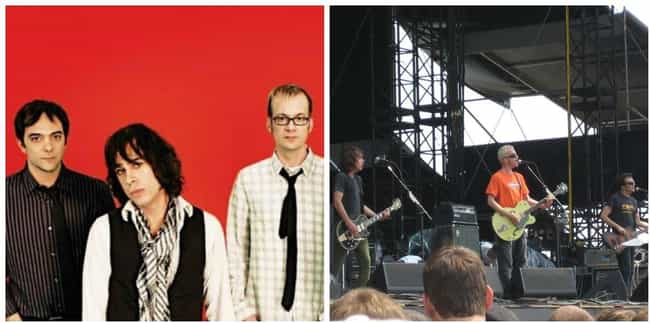 Fountains of Wayne finally found success after their third album, when the song "Stacy's Mom" packed the awkwardness of a teen comedy into a three-and-a-half-minute summer jam. Unfortunately, the band no longer seems to have it going on, as they broke up after their fourth album release. Lead singer Chris Collingwood continues to pursue music as a solo artist, releasing an album in 2016. However, Collingwood seems likely to spend the rest of his career chasing after "Stacy's Mom."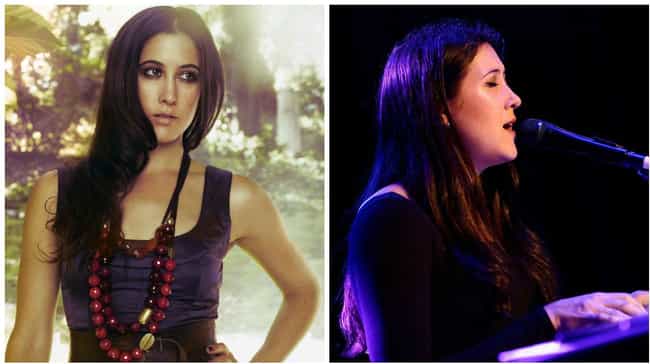 In 2002, Vanessa Carlton matched the Proclaimers' pledge of devotion with her hit single, "A Thousand Miles." Before she was banging out ballads on the keys, Carlton graduated from the School of American Ballet. In 2004, Carlton opened up about having struggled with depression and anorexia. In 2010, Carlton headlined a show for Nashville Pride and came out for the first time publicly on stage as being bisexual. Since then, time just seems to be passing Carlton by. She both released an album and had a baby (with husband John McCauley of the band Deer Tick) in 2015.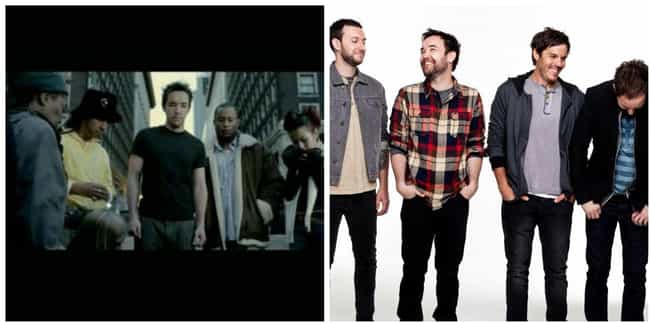 In the late '90s, Hoobastank was gigging around local venues with bands like Incubus. Eventually, they garnered a following and a record deal, but they didn't really break through until their 2003 release of "The Reason." Despite not having much commercial success since 2003, it seems the band keeps finding a reason to start over new, as they have released four albums since The Reason and released new music in 2017.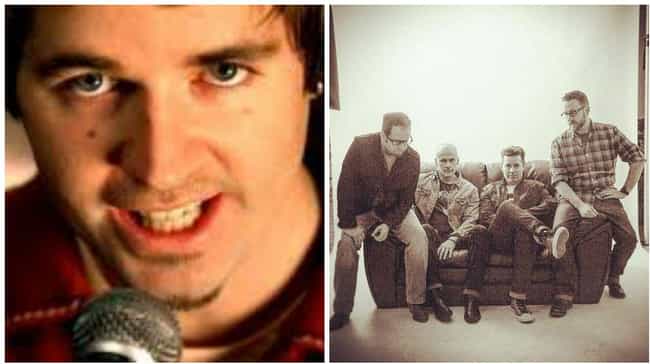 This is the story of a girl, who cried a river and drowned the whole world after Nine Days faded into oblivion after topping the charts with their 2000 hit, "Absolutely" (Story of a Girl). After Nine Days shared the story of a girl with listeners, they seemingly faded from the alternative rock scene. In 2016, the band released their first record since the album that launched them to the top, claiming to just be making music for themselves. Sounds like the typical commentary of a one-hit wonder who has accepted their unfortunate fate.