Entertainment
Every '00s News Story That Became A Movie Or TV Show In The 2010s

Big news stories have always been fodder for television and film, but in an era of 24-hour coverage and social media, not to mention the proliferation of new storytelling formats and streaming services, this practice has only increased. Since 2000, the US has seen a major recount, 9/11, a financial crisis, and nonstop scandals as people speak out and journalists uncover long-hidden secrets. As a result, Hollywood has been inundated with fascinating true tales that it can spin into hit shows and movies.
The past decade has featured an abundance of new media, and the sources of many of these productions have been the biggest events of the 21st century.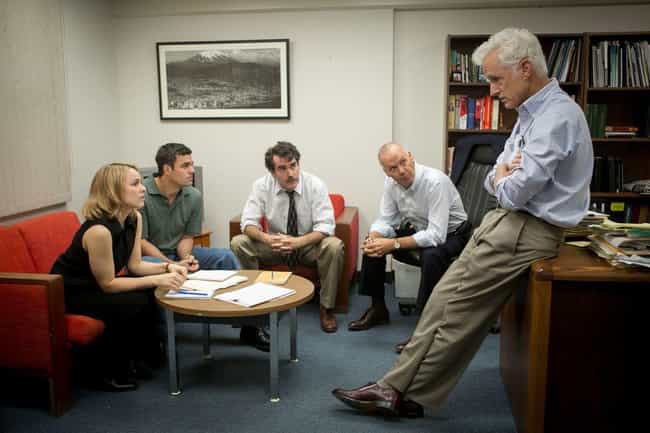 Spotlight follows the true story of The Boston Globe's "Spotlight" unit. In 2001, the longest-running investigative news team in the country began to uncover the story of rampant child mistreatment in Boston committed by Roman Catholic priests. The story was released in 2002 and finally brought to light decades of misconduct by officials in the Catholic Church, as well as cover-ups by the church, police, and others who hid the transgressions from the public.
The 2015 film was met with extensive praise and Oscar attention, and further served to spread the story.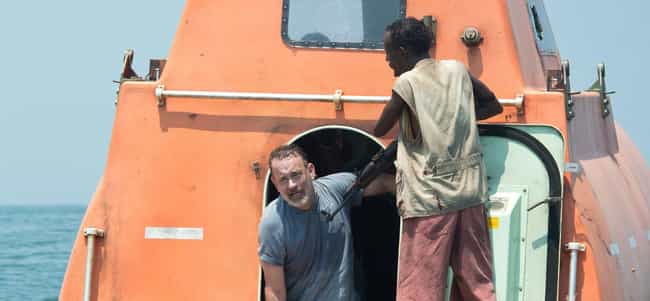 Though it may seem as if the Tom Hanks film Captain Phillips is a sensationalized account of a real-life event, it turns out, at least according to the titular captain, that much of the story is true. On April 8, 2009, the Maersk Alabama was successfully commandeered by four pirates off the coast of Somalia. Eventually, Navy SEALs were able to take out the pirates and rescue the crew, but Phillips and his mates had to keep themselves alive before help arrived.
In 2010, Phillips and Stephan Talty wrote a book about the event, which became the basis for the film.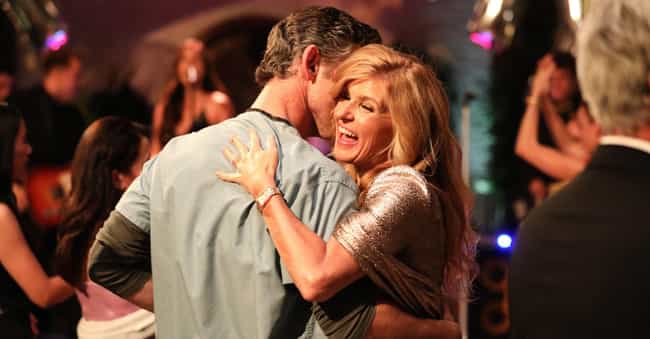 Dirty John began life as a podcast and accompanying series of Los Angeles Times articles by Christopher Goffard. After the slaying of John Meehan, Goffard began investigating what turned out to be a complex story of a con man deceiving and mistreating a woman looking for love.
Debra Newell met Meehan on an online dating site and was immediately taken by him, but there were red flags from the start. Despite this, Newell fell hard for Meehan and the couple married within months. Newell's family, however, had more than a few misgivings. As Meehan's lies came to the forefront, things began to fall apart. Ultimately, Meehan tried to forcefully take off with Newell's daughter Terra and was slain in self-defense.
In 2018, Bravo adapted the podcast into a TV series starring Connie Britton as Newell, Eric Bana as Meehan, and Julia Garner as Terra.
The College Admissions Scandal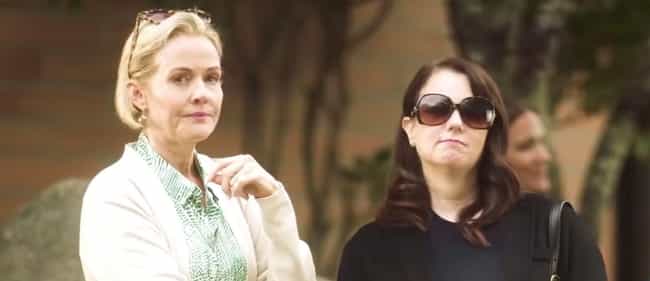 It's no surprise that one of the quickest turnarounds in the news-to-movie pipeline comes from Lifetime. In March 2019, news broke of a massive scheme by wealthy parents to effectively buy their kids' way into prominent schools. The investigation, called Operation Varsity Blues, dominated headlines and confirmed the suspicions of many regarding how the rich operate. It didn't hurt that famous faces like Felicity Huffman and Lori Laughlin were involved.
In October 2019, Lifetime released The College Admissions Scandal, which fictionalized the true story in terms of names and places, but more or less captured the events as they occurred.