Scandals
The Most Scandalous 2016 Presidential Candidate Controversies

7.6k votes
915 voters
26.9k views
27 items
List Rules Vote for the controversies that you don't think the candidate will be able to shake
As the 2016 presidential election takes off, things continue to heat up as candidate's controversies and scandals start to surface. It comes as no surprise that many politicians have skeletons in their closets that might hurt their chances for the presidency, or that the campaign will have candidates who have controversial policy stands. Throughout the course of many of these careers, there are going to be plenty of decisions that will raise questions and doubts.
Obviously, there's going to be a Hillary Clinton controversy or two, but some of the other entries in our 2016 controversy list might actually surprise you. From odd statements to potentially felonious actions, 2016 is going to be an interesting year for politics! As the campaign intensifies through the primaries all the way to election day, some of these issues will undoubtedly bubble to the surface, and ultimately the voters will have to decide whether or not it matters.
Whether these candidates will be able to weather these storms is yet to be seen, but if this list any indication, it's bound to be a very interesting campaign for the 2016 presidential election. Will Hillary Clinton be able to get around her issues? Can Mike Huckabee's religious talk save or hurt him? Look through our list and see what presidential controversies you think might sink a candidate's chances, and which ones you think will blow over.
Hillary Clinton's Email Scandal Is Far from Over
Despite the State Department releasing tens of thousands of pages of e-mails, controversy still surrounds Hillary's use of a private e-mail server over assigned departmental servers during her time as Secretary of State. While Hillary claimed its use as for convenience, detractors are still quite suspicious that Clinton may have deleted e-mails that belong in the public domain. Clinton herself has admitted to deleting e-mails that she regarded as personal.
This controversy is one that many in the GOP will want to use to bring suspicion upon Clinton as having deliberately hidden information from the American people. Whether it'll stick is entirely up for debate, but expect this issue to come up again and again until the end of the election.
Too big to shake?
Hillary Clinton's Beef with Benghazi
It hasn't ever really gone away, and it probably never will. The truth of the matter is quite simple - no matter what anyone believes about the attack on the diplomatic compound in Benghazi that left four Americans dead, Hillary Clinton was our Secretary of State when it happened.
Indeed, Clinton is well aware of how this might affect her presidential campaign, as she pushed to have e-mails released by the State Department (
which, they have finally done
). Make no mistake, this issue will come up again and again, and we may not know until after the polls have closed whether or not the American people are willing to accept her explanation of events.

Too big to shake?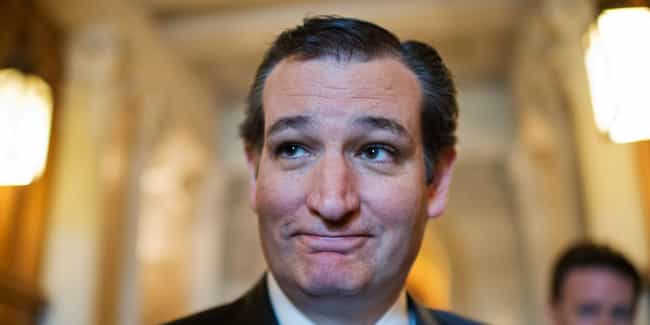 Ted Cruz's Enthusiasm for Government Shutdown
Senator Ted Cruz had a large hand in the government shutdown of 2013, drawing a line in the sand against President Obama. It was a move that angered many, including senators in his own party. Criticized for forcing the issue but having no plan to get out of the shutdown, many GOP senators lay the blame of the debacle squarely at Cruz's feet.
While that could be overcome, Cruz continues to use a government shutdown as a tactic, completely ignoring that the last shutdown resulted in
wide dissatisfaction with the Republican party
. Cruz will have to realize that while his base may not necessarily like the government they have, they don't simply want to see it all shut down.

Too big to shake?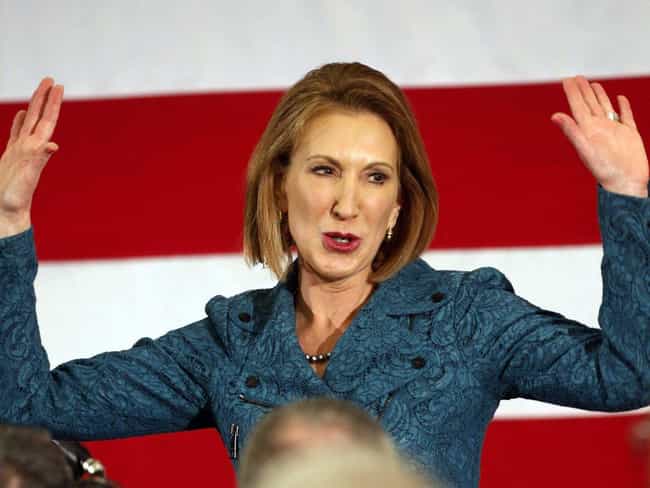 Carly Fiorina's Blunders as a CEO Won't Go Away
When claiming your experience as a CEO as a positive, you'll also have to accept the negatives, and Carly Fiorina has a major blunder on her resume - a forced resignation as CEO of Hewlett-Packard Company. This came as a direct result of her forcing a merger with Compaq against heavy opposition from almost half of the shareholders. Her changes internally also irked many rank and file employees.
The result? A decline in stock prices that was far sharper than the rest of the tech world being dinged by the bursting of the tech bubble. And while there was an increase in income, it was completely offset by the increase in debt accrued during her time. When she was forced out of HP, many employees rejoiced, and HP's stock bounced considerably, adding
$3 billion dollars in a single day.

Too big to shake?