2019
The Most Anticipated Projects Of 2019, Ranked By If They Lived Up To The Hype

February 8, 2019
1.3k votes
345 voters
3k views
24 items
List Rules Shows, movies, songs, albums... anything hyped up by popular culture throughout 2019. Vote up the projects that actually lived up to their hype; vote down the stuff that didn't meet expectations. Projects will be added as they are released.
Hype can be dangerous. People get so excited for upcoming projects that sometimes their expectations are not met. Lifelong fans have high standards for their beloved properties - like Avengers: Endgame, one of the most anticipated movies of 2019 - and a failure to live up to those expectations can be devastating.
Still, there are times when projects live up to the hype. The most talked-about pop culture projects of 2019 run the gamut, from the last season of Game of Thrones to the belated-but-still-welcome release of Kingdom Hearts III.
What are you excited for this year? Is there a hyped new show starting in 2019 you are super pumped for? Or a long-awaited video game, like Pokémon Switch, you just can't wait to play? Once you finally get to experience whatever it is you've been patiently waiting for, vote up the 2019 projects that lived up to the hype.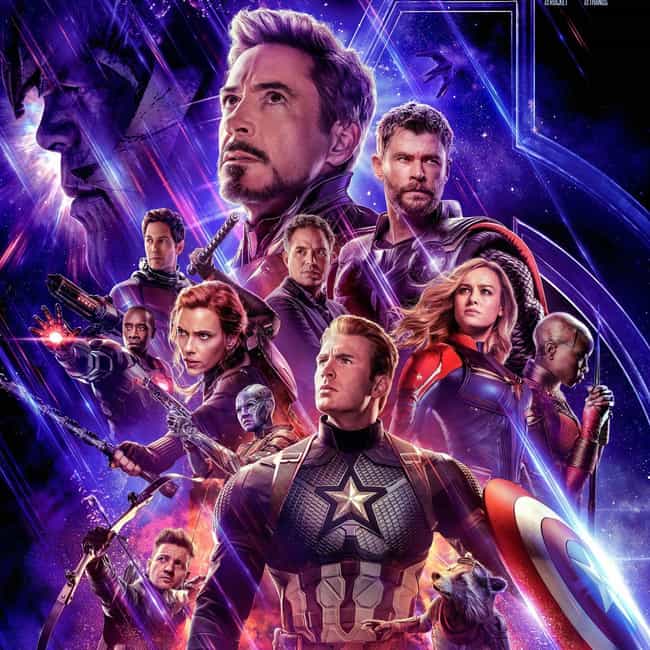 Release: April 26, 2019
The Hype: Everyone and their mother was talking about Endgame as soon as the credits for Infinity War started rolling back in April 2018. Ticket sites crashed the minute the tickets went on sale.
The Reviews: The film was certified fresh with a 94% on Rotten Tomatoes. Critics said the film "rings purposeful, weighted with existential truth even as it flashes before our eyes." Expected to earn anywhere from $850 million to $900 million globally during its opening weekend, it made $1.2 billion, the biggest opening weekend in movie history.
Avengers: Endgame is a 2019 American superhero film directed by Anthony and Joe Russo, based on the Marvel Comics superhero team, and the sequel to Avengers: Infinity War. After Thanos (Josh Brolin) wiped out half of the population, the Avengers must find a way to save their fallen heroes and protect the world. ...more on Wikipedia

Did it live up to the hype?
see more on Avengers: Endgame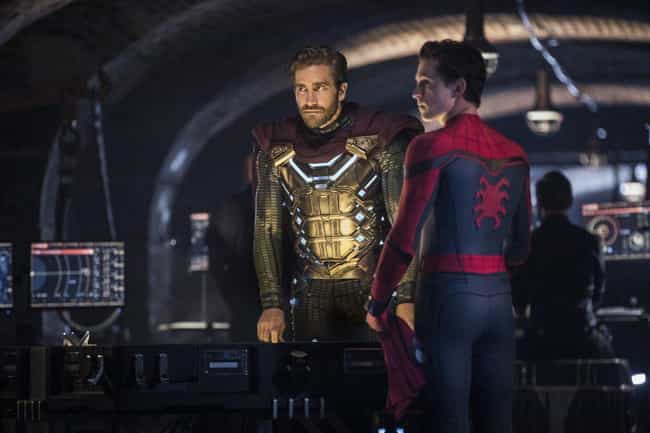 Release: July 2, 2019
The Hype: The hype for the web-slinger's latest big-screen adventure didn't really get started until late spring - and that was by design. With plot details about April's Avengers: Endgame being kept tightly under wraps by the Marvel braintrust, that left precious little room for discussion about the first movie scheduled for release in a post-Endgame world. The key variable, as it turns out, was the death of Tony Stark, who served as Peter Parker's mentor, father figure, and usher into the world of intergalactic crimefighting (and time travel). Once that particular cat was out of the bag - directors Joe and Anthony Russo lifted their own moratorium on May 6 - the hype began in earnest, with attention showered on Jake Gyllenhaal's mysterious Mysterio and Peter's burgeoning, awkward relationship with MJ (Zendaya).
The Reviews: Like most Marvel entries to date, Spider-Man: Far from Home received mostly warm notices, earning a Certified Fresh designation. According to Salon's Matthew Rozsa, it's a "good movie that becomes great in its final act." The Washington Post's Ann Hornaday drew attention to the nimble way Far from Home navigates the repercussions of Endgame's events: "Both plotlines - Peter accepting the adult responsibilities that Tony prepared him for and finally getting on MJ's vibe - unfold and intersect with chipper efficiency."
Spider-Man: Far From Home is a 2019 American superhero film directed by Jon Watts, based on the Marvel Comics character. While on a vacation trip to Europe with his friends, Peter Parker is recruited by Nick Fury to team up with Quentin Beck, who seemingly appeared out of a tear in the Multiverse, in order to battle the Elementals. ...more on Wikipedia

Did it live up to the hype?
see more on Spider-Man: Far From Home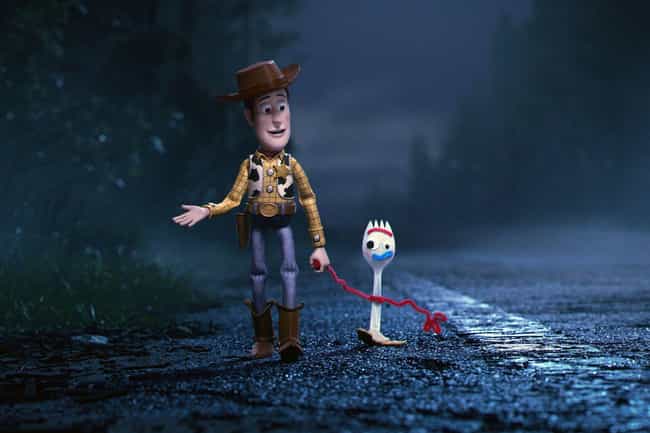 Release: June 21, 2019
The Hype: The beloved Pixar franchise was meant to have concluded with 2010's Toy Story 3, which put a heartbreaking capstone on the series that launched the animation outfit into legitimacy in 1995. Instead, a few years after the presumptive trilogy came to a presumptive close, fans were greeted with news of another chapter in the saga of Woody, Buzz, Bo Peep, and the rest. With Pixar's recent long-awaited sequels Incredibles 2 and Finding Dory becoming the two highest-grossing animated films of all-time, anticipation for yet another story in the company's most popular brand shot through the roof. And that was even before everyone got a look at Forky.
The Reviews: Like every Toy Story entry before it - and most Pixar movies in general - the fourth installment was met with near-unanimous praise, though many believed it didn't necessarily reach the highs of previous entries. Critic Matt Zoller Seitz was struck by the depth and malleability of it - and the series as a whole: "This franchise has demonstrated an impressive ability to beat the odds and reinvent itself, over a span of time long enough for two generations to grow up in. It's a toy store of ideas, with new wonders in every aisle." Toy Story 4 wound up raking in a franchise-best $121 million in its opening US weekend.
Toy Story 4 is a 2019 American 3D computer-animated comedy-drama film directed by Josh Cooley. Woody (Tom Hanks) and the gang go on a search when Bo Peep (Annie Potts) goes missing. ...more on Wikipedia
Did it live up to the hype?
see more on Toy Story 4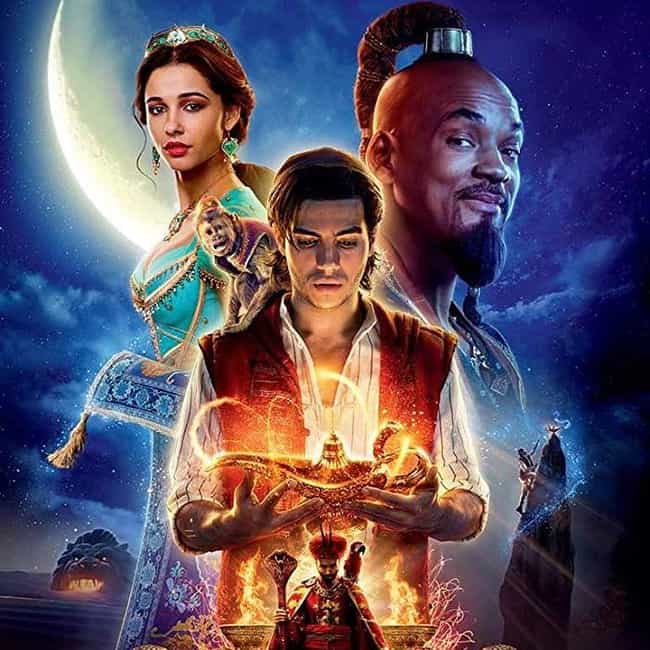 Release: May 24, 2019
The Hype: Despite mixed reactions about Will Smith's Genie look, fans of the 1992 original animated feature were excited to get a live-action remake of Aladdin and Jasmine's love story.
The Reviews: The film received lukewarm reviews, with critics like A.O. Scott of The New York Times plainly calling it a cash-grab. As of opening weekend, the film had a 60% on Rotten Tomatoes.
Aladdin is a 2019 American musical romantic fantasy adventure film directed by Guy Ritchie, based on the Arab-style folktale. Smitten with the free-spirited Princess Jasmine (Naomi Scott), an Agrabah thief (Mena Massoud) uses the power of Genie (Will Smith) to become a prince. ...more on Wikipedia

Did it live up to the hype?
see more on Aladdin