Culture
The Most Anticipated Projects Of 2019, Ranked By If They Lived Up To The Hype

February 8, 2019
1.3k votes
338 voters
3k views
24 items
List Rules Shows, movies, songs, albums... anything hyped up by popular culture throughout 2019. Vote up the projects that actually lived up to their hype; vote down the stuff that didn't meet expectations. Projects will be added as they are released.
Hype can be dangerous. People get so excited for upcoming projects that sometimes their expectations are not met. Lifelong fans have high standards for their beloved properties - like Avengers: Endgame, one of the most anticipated movies of 2019 - and a failure to live up to those expectations can be devastating.
Still, there are times when projects live up to the hype. The most talked-about pop culture projects of 2019 run the gamut, from the last season of Game of Thrones to the belated-but-still-welcome release of Kingdom Hearts III.
What are you excited for this year? Is there a hyped new show starting in 2019 you are super pumped for? Or a long-awaited video game, like Pokémon Switch, you just can't wait to play? Once you finally get to experience whatever it is you've been patiently waiting for, vote up the 2019 projects that lived up to the hype.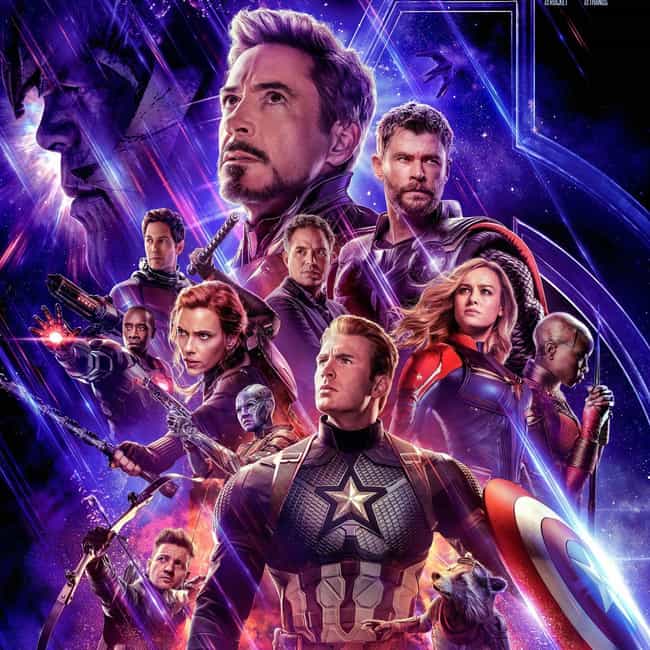 Release: April 26, 2019
The Hype: Everyone and their mother was talking about Endgame as soon as the credits for Infinity War started rolling back in April 2018. Ticket sites crashed the minute the tickets went on sale.
The Reviews: The film was certified fresh with a 94% on Rotten Tomatoes. Critics said the film "rings purposeful, weighted with existential truth even as it flashes before our eyes." Expected to earn anywhere from $850 million to $900 million globally during its opening weekend, it made $1.2 billion, the biggest opening weekend in movie history.
Avengers: Endgame is a 2019 American superhero film directed by Anthony and Joe Russo, based on the Marvel Comics superhero team, and the sequel to Avengers: Infinity War. After Thanos (Josh Brolin) wiped out half of the population, the Avengers must find a way to save their fallen heroes and protect the world. ...more on Wikipedia

Did it live up to the hype?
see more on Avengers: Endgame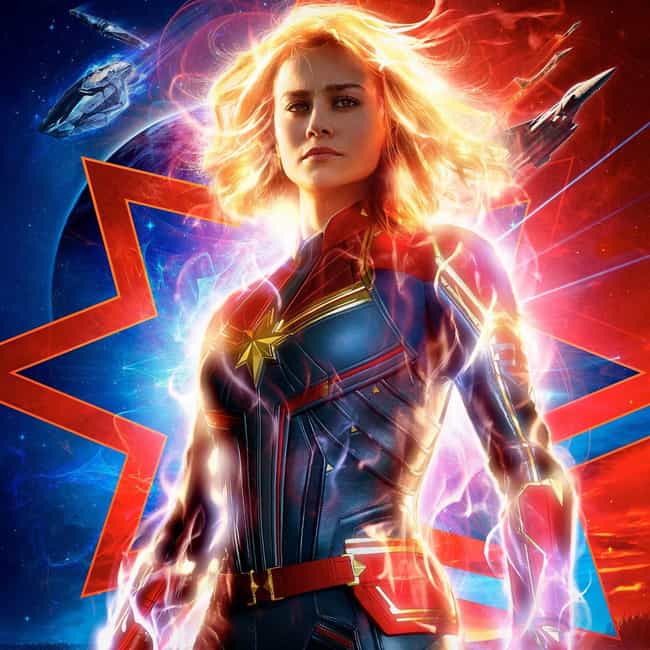 Release: March 8, 2019, with select screenings the night before.
The Hype: Captain Marvel is the first Marvel female superhero to get a standalone film (Wasp co-headlined Ant-Man and the Wasp), which had lots of fans super pumped. After the events of Avengers: Infinity War, fans were anxious to see exactlyhow a set-in-the-'90s Captain Marvel adventure would play into the bigger picture.
The Reviews: As of opening day, Captain Marvel had an 82% on Rotten Tomatoes. Many critics lauded Brie Larson, who plays the titular character, but noted that it is far from the best movie in the MCU. The film had a huge opening weekend, with an estimated $455 million box office worldwide.
Captain Marvel is a 2019 American superhero film directed by Anna Boden and Ryan Fleck, based on the Marvel Comics character. In 1995, former U.S. Air Force fighter pilot Carol Danvers (Brie Larson) turns into one of the galaxy's mightiest heroes and joins Starforce, an elite Kree military team, before returning home with new questions about her past and identity when the Earth is caught in the center of a galactic conflict between two alien worlds. ...more on Wikipedia

Did it live up to the hype?
see more on Captain Marvel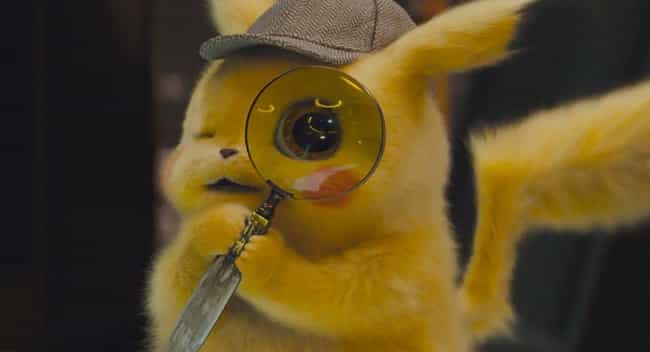 Release: May 10, 2019
The Hype: When Ryan Reynolds was cast as the quick-witted sarcastic titular character, some were unsure of how the film would turn out. As trailers dropped, however, fans became optimistic and couldn't wait to see some of their favorite Pokémon on the big screen.
The Reviews: Many reviewers were pleasantly surprised at how much they enjoyed the movie. The film got a 67% on Rotten Tomatoes from critics, but audiences gave it an 81%.
Detective Pikachu is a 2019 action mystery film directed by Rob Letterman, based on the video game. Despite not being as powerful and nimble as other Pikachu of his kind, a peculiar talking Pikachu (Ryan Reynolds) meets a boy (Justice Smith) who is able to understand what he is saying, and the two decide to become detectives. ...more on Wikipedia

Did it live up to the hype?
see more on Detective Pikachu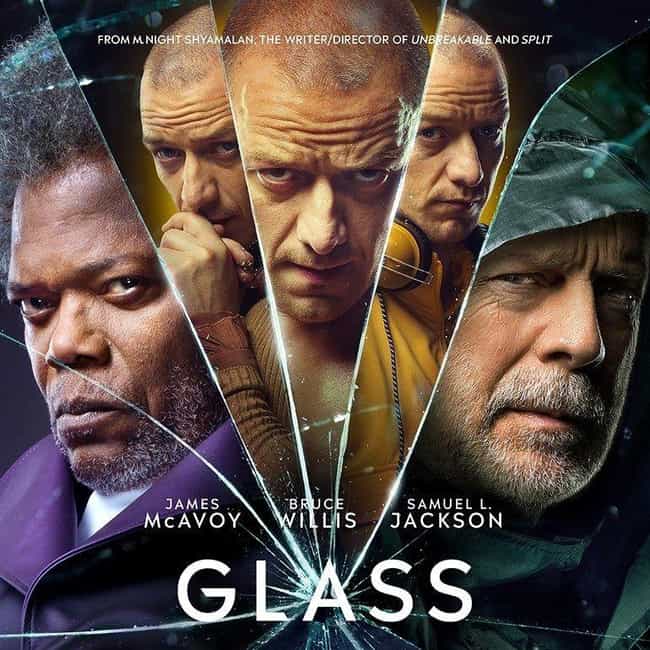 Release: January 18, 2019
The Hype: The follow-up to Split and Unbreakable started getting hyped back in July 2018 after the trailer was released at Comic Con.
The Reviews: While some devout M. Night Shyamalan fans were satiated with the film, critics were not as onboard. The movie rated 37% on Rotten Tomatoes.
Glass is a 2019 American superhero horror-thriller film directed by M. Night Shyamalan. Security guard David Dunn (Bruce Willis) uses his supernatural abilities to track Kevin Wendell Crumb (James McAvoy), a disturbed man who has 24 personalities, while Elijah Price (Samuel L. Jackson) emerges as an orchestrator who holds secrets critical to both men. ...more on Wikipedia

Did it live up to the hype?
see more on Glass