2020 Election
The Best 2020 Democratic Presidential Candidates

Updated April 8, 2020
25.3k votes
6k voters
16.2k views
27 items
List Rules Officially declared candidates only. Vote for the most viable Democratic presidential candidates running for the 2020 Democratic nomination.
The United States 2020 presidential run is well underway, and this list will help you keep tabs on all the officially announced Democratic candidates. Vote up the strongest Democratic presidential election candidates, from New Jersey Sen. Cory Booker to former Secretary of Housing and Urban Development Julián Castro. Learn about each of the Democratic candidates running for president, and discover who they really are. Each candidate's political stances, former work experience, and the ways they officially announced their candidacies are all listed here, along with links to their official campaign sites.
After his divisive term in the Oval Office, Democrats are hoping to defeat President Donald Trump and his ever-changing staff in his attempt at a second term. Most of the Democratic candidates took strong stances in their announcements, most of which were through social media.
Who do you think should win the nomination on the 2020 Democratic presidential ticket? Cast your votes below before making your way to the polls for the primaries and Democratic National Convention, which are scheduled for July 13-16, 2020, in Milwaukee, WI.
Make your voice heard for the 2020 election. REGISTER TO VOTE!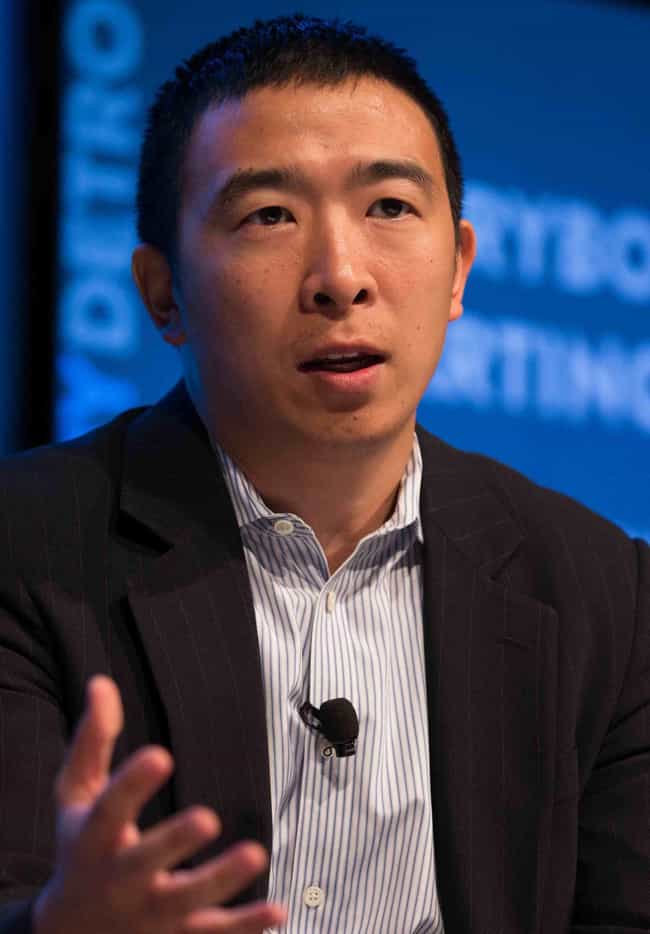 Voting Closed: Candidate dropped out of the presidential race on February 11, 2020.
Current Position: Presidential Ambassador of Global Entrepreneurship of the Obama Administration, founder of Venture for America
Political Positions: Yang is in favor of a universal basic income, which would give Americans between the ages of 18-64 $1,000 a month. This is meant to help Americans who have lost jobs to automation. He says this would create 4.5 million jobs, thanks to a boosted economy, explaining, "By implementing this, you also strengthen the consumer market [that] businesses need; this is essential for capitalism to continue in its current form."
He also advocates for Medicare for all and human-centered capitalism, noting that "our current emphasis on corporate profits isn't working for the vast majority of Americans."
Announcement: Yang filed with the Federal Election Commission (FEC) on November 6, 2017, to run for president.
Campaign Slogan: "Humanity First"
voting closed at #1
Should they be the Democratic nominee?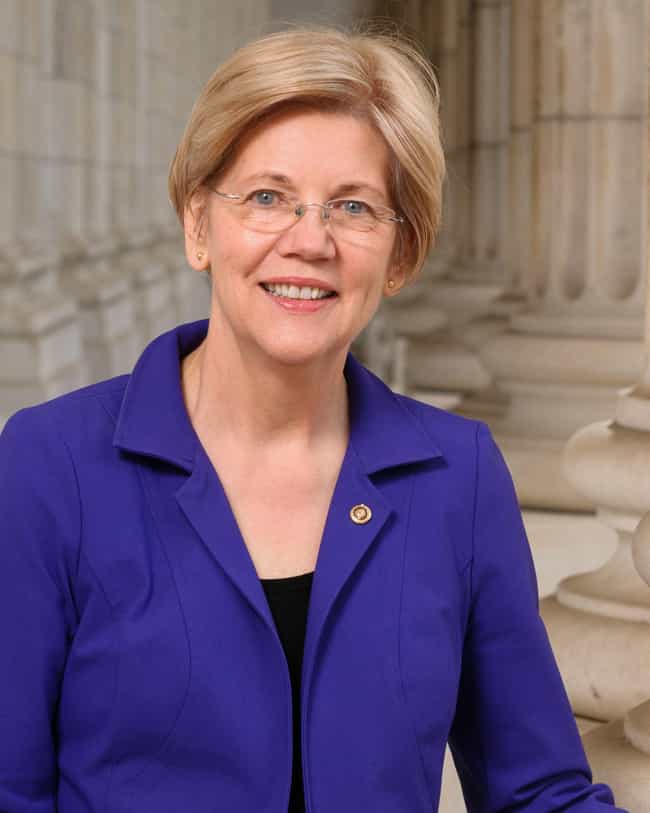 Voting Closed: Candidate dropped out of the presidential race on March 5, 2020.
Current Position: Massachusetts senator
Political Positions: The former law professor switched party affiliation from Republican back in 1996. She is pushing for greater regulations on Wall Street, and said that "banks exercise too much power in Washington." Warren has remained vocal about what she sees as structural problems that lead to wealth inequality, and she has proposed a new annual "wealth tax" on Americans who have more than $50 million in assets.
Warren has made headlines since President Trump's election, as he made a point of calling her "Pocahontas" due to her claims of Native American heritage. At the end of 2018, after taking a DNA test to prove she has Native American ancestry, she was heavily criticized. On February 1, 2019, Warren apologized to the Cherokee Nation for the stunt.
Announcement: Warren announced the formation of an exploratory committee on December 31, 2018.
Campaign Slogan: "I have a plan for that."
voting closed at #2
Should they be the Democratic nominee?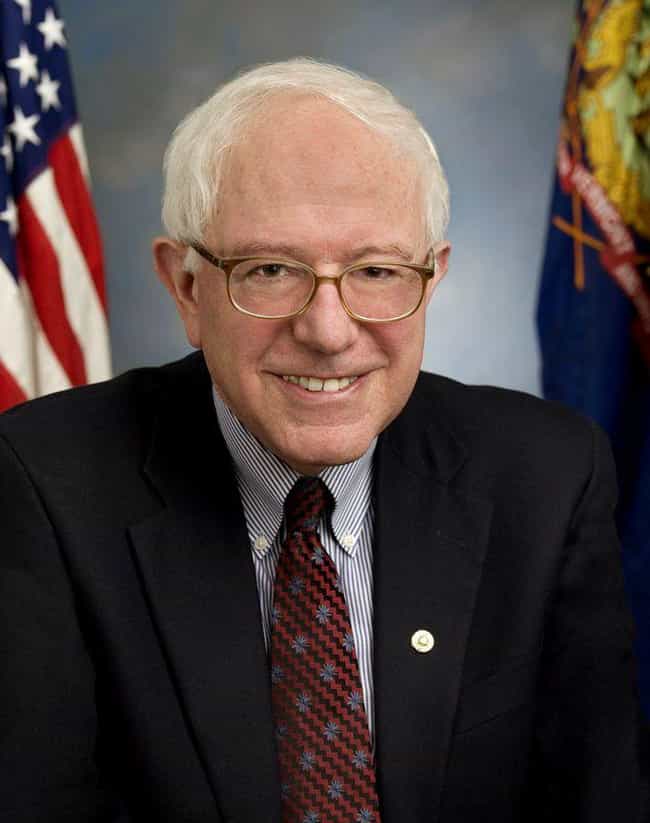 Voting Closed: Candidate dropped out of the presidential race on April 8, 2020.
Current Position: Vermont senator
Political Positions: Senator Sanders is a self-described democratic socialist who tried to run on the Democratic ticket in 2016. He favors a $15 minimum wage, Medicare for all, and tuition-free public universities. He also supports the Green New Deal, student debt reduction, federally legal cannabis, and the end of the private prison and insurance industries.
Sanders has a long-running history of trying to break up big banks, and introduced legislation in October 2018 to do so. While many of Sanders's ideas seemed too radical or unachievable during the 2016 race, many of his opponents have adopted his progressive stances for their own 2020 presidential campaigns.
Announcement: Sanders made his announcement on February 19, 2019, during an interview on Vermont Public Radio. "We began the political revolution in the 2016 campaign, and now it's time to move the revolution forward," he explained.
voting closed at #3
Should they be the Democratic nominee?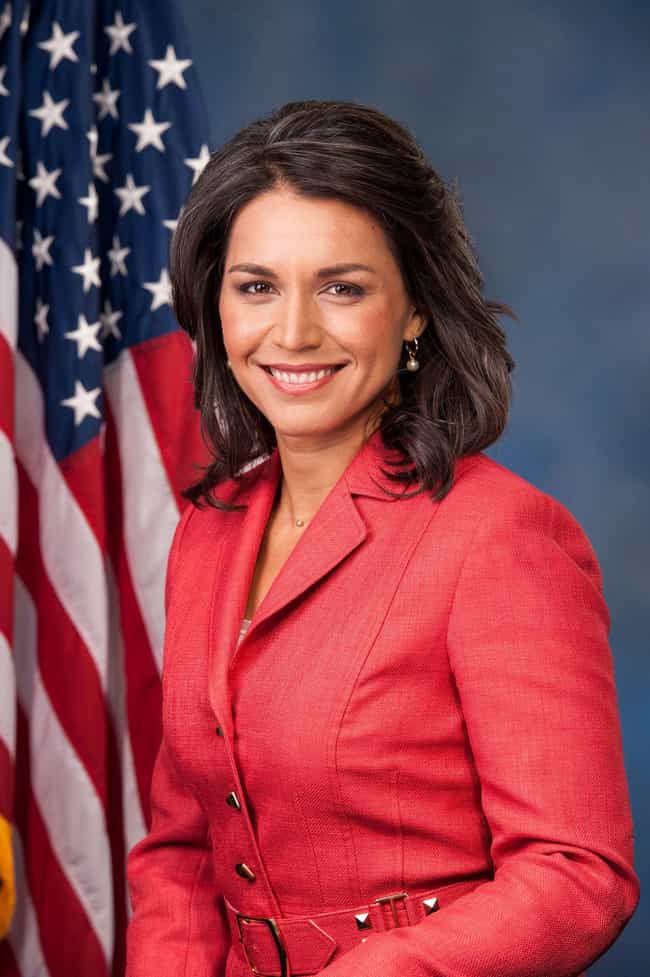 Current Position: Representative from Hawaii's 2nd District
Political Positions: A former Army National Guard member, Gabbard is running as an anti-war Democrat - even though as a congresswoman, she accepted money from some of the US's largest producers of weapons, like Lockheed Martin, Northrop, and Raytheon. Still, she says that Americans are the ones stuck paying "trillions of dollars [for war] since 9/11" and she wants to end the "regime change wars that have taken far too many lives."
She also found herself in hot water after meeting with Syria leader Bashar Assad without the Obama administration's knowledge in January 2017. She also has a negative track record with the LGBTQ+ community - calling activists "homosexual extremists" - but has since apologized, saying, "I said and believed things that were wrong, and worse, they were very hurtful to the people in the LGBTQ+ community and to their loved ones."
Announcement: Gabbard announced her run on January 11, 2019.
Campaign Slogan: "Fighting for the people"
voting closed at #4
Should they be the Democratic nominee?