2020 Election
The Best 2020 Independent Candidates

534 votes
150 voters
3.3k views
7 items
List Rules Officially declared independent candidates only. Vote up the most viable independent presidential candidates for the 2020 election. Vote down those who aren't.
The United States 2020 presidential run started only months after Donald Trump took office, and it is only heating up. Democrats running for president announced their runs as early as July 2017, determined to oust President Trump. Independent candidates for the presidency weren't far behind. Here, you can keep tabs on all the officially-announced independent candidates. Vote up the strongest independent presidential candidates, from former Starbucks SEO Howard Schultz to former co-chair of the Maryland Green Party Ian Schlakman.
Make your voice heard for the 2020 election. REGISTER TO VOTE!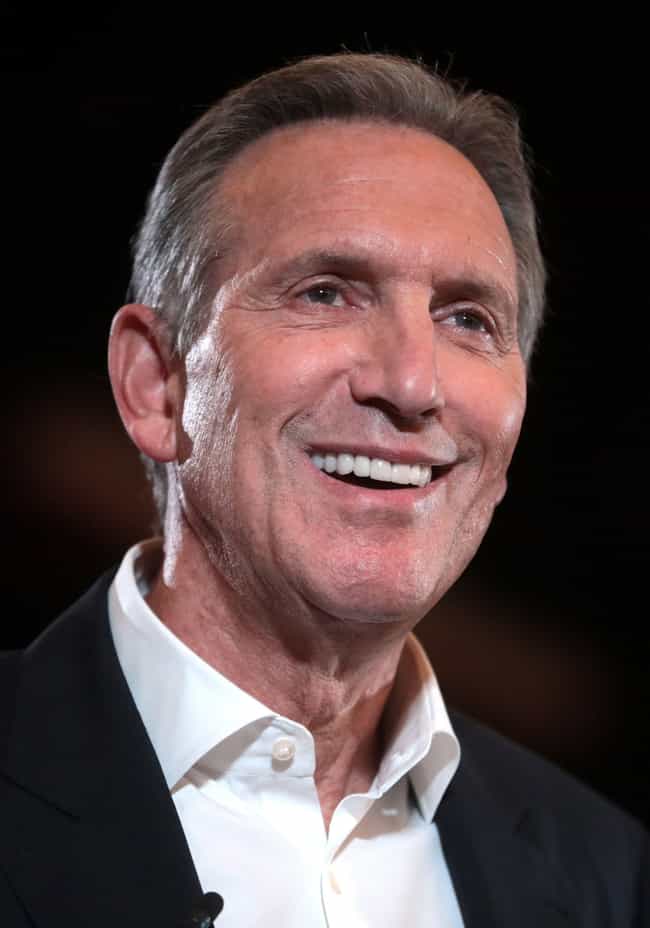 Current Position: Businessman, former CEO of Starbucks
Political Positions: Howard is a self-described "independent centrist." Some Democrats have voiced concern at Schultz's potentional run, believing that he will be enough to split the Democratic vote and keep President Trump in office for a second term, although Schultz has made his frustration with President Trump clear, noting that he does not want him to get a second term. Schultz says he "embrace[s] the best ideas of both parties."
At the end of January 2019, Schultz said Democrats like Senator Elizabeth Warren and Representative Alexandria Ocasio-Cortez are proposing "un-American" policies with the notion of an increased margin tax rate for the incredibly wealthy. On February 7, he altered his stance, saying that "I myself should be paying higher taxes - and all wealthy Americans should have to pay their fair share. I think we can all agree on that." Schultz is worth $3.7 billion.
Announcement: While he hasn't officially announced his candidacy, Schultz has hired two seasoned political strategists to help him navigate a potential run. He has made appearences on 60 Minutes and on February 7, 2019, he stopped at Purdue University.

Is he a strong candidate?
see more on Howard Schultz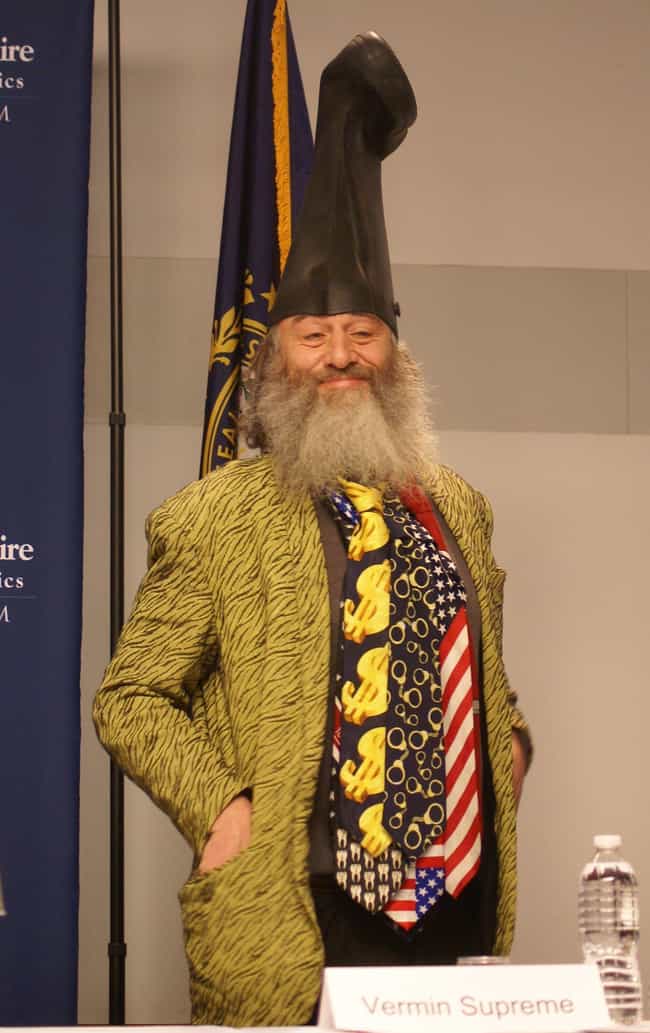 Current Position: Performance artist, activist.
Political Positions: Supreme is a perennial candidate who has run in local, state, and national elections. His campaign promises have been mostly performative in the past, and he is known for wearing a boot as a hat. He ran for president in 2012 on a four-point platform, saying that he would: make brushing your teeth a legal requirement; raise awareness of a potential zombie apocalypse; delve into time travel research to try to kill Hitler and prevent WWII; and a free pony to every US citizen.
Announcement: Supreme announced his campaign for the 2020 election on August 22, 2017.
Campaign Slogan: "A dictator you can trust!"

Is he a strong candidate?
see more on Vermin Supreme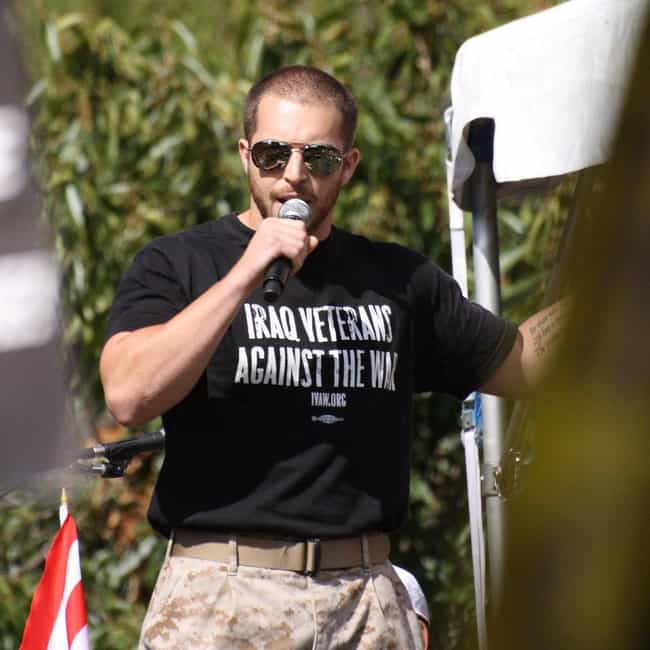 Current Position: Anti-war activist and author of Freedom!
Political Positions: Kokesh was affiliated with the Republican Party until he switched over to the Liberitarian Party in 2013. He is most-known for his role in the Iraq Veterans Against the War movement. The former marine says he is running for the "Not-President of the United States" and aims to run on "the platform of the peaceful, responsible dissolution of the entire federal government. He says "when" elected, he will "walk into the White House, and sign one executive order."
After dissolving the government, he says he will act as the "Custodian of the Federal Government."
Announcement: Kokesh announced his candidacy on January 16, 2018.
Campaign Slogan: "Finally Free America"

Is he a strong candidate?
see more on Adam Kokesh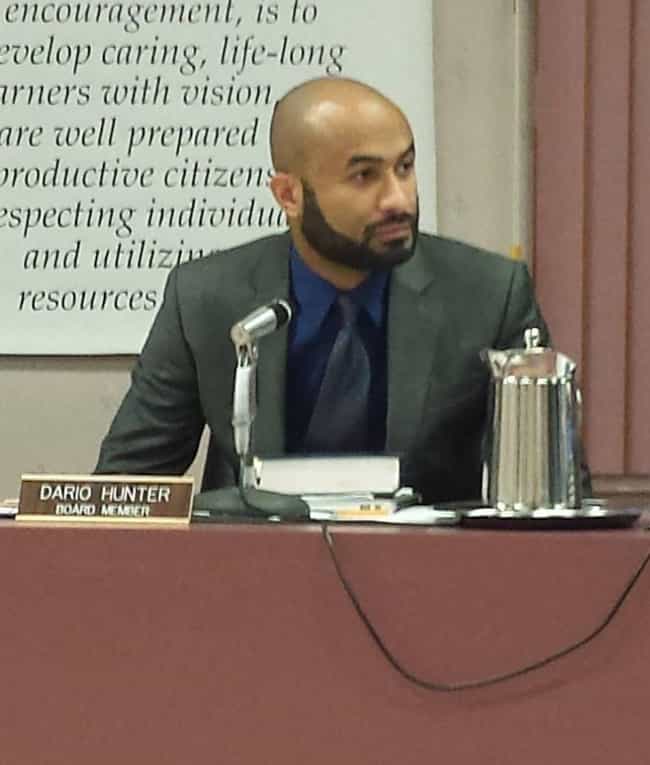 Current Position: Youngstown Board of Education member in Youngstown, OH.
Political Positions: In 2015, he was a Democratic candidate for Youngstown City Council, but in May 2018, he officially switched to the Green Party. In the video he put up to announce an exploratory committee, Hunter described himself as "unapologetically black, proudly gay, and proudly progressive - I'm everything the Republican Party's afraid of, and everything that Democrats still haven't found a place for."
Announcement: Hunter officially announced the formation of an exploratory committee on January 21, 2019.

Is he a strong candidate?