Military
10 Brutal Revolutions, Rebellions, and Uprisings of the 21st Century

The 21st Century started with a host of revolutions and popular uprisings. As the 1990s ended, so did the tenuous period of post-cold war peace (which, who are we kidding, with the Balkans conflict and Rwandan genocide, didn't even really exist).
The events of September 11, 2001 plunged the world into a state of chaotic sectarian violence and constantly shifting alliances. Meanwhile, long-simmering social, political, and cultural tension the world over exploded as social media allowed people to empower and educate themselves, giving rise to a spate of 21st century revolutions. The emergence of new hegemonies like Putin's Russia, Bush's USA, and an emboldened China only served to exacerbate problems.
Protestors took to the streets in a series of uprisings in the Arab Spring of 2011, conflicts met with brutal violence by regimes, the after effects of which still incite violence, oppression, disappearances, and chaos in 2016. Syria exists in a state of perpetual melee, hence the rise of ISIS and countless other rebel groups, making a nation previously unknown to many Westerners short-hand for dangerous brutality. And this is but one of the most brutal 21st century rebellions.
The globe has proven to be a volatile home for humans this century. Strap on your riot gear for a look at these rebellions and uprisings of the 21st century.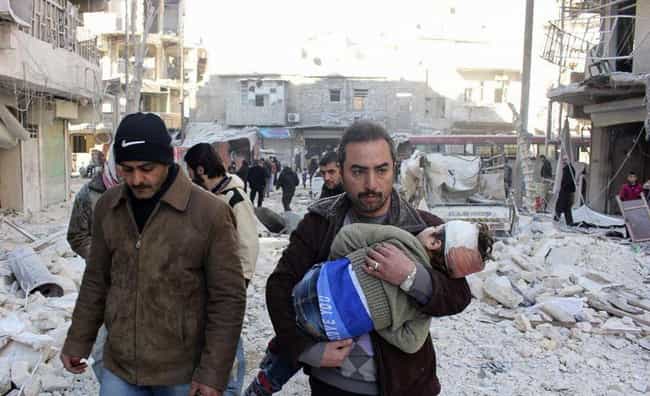 Estimates for death tolls in the Syrian Civil War as of March 2018 could be as high as 511,000, according to the Human Rights Watch.
The war, which is a mess of revolutionary factions and rebel militias vying to seize control from the Assad regime, began in March 2011, when protesters marched in Damascus, demanding the release of political prisoners and democratic reforms. Security forces fired back with bullets, and the language of the demonstrations changed from general calls for rights and reform to a desire to topple Bashar Al-Assad, who has yet to cede power eight years later.
The war has since spun out of control and into what many describe as a proxy war waged by nations and groups with interests not immediately related to the conflict between Assad and the Free Syrian Army. Islamic State fighters entered as a third player seeking control in Syria by battling both rebels and Assad. Russia is an ally of Assad, and the United States has poured money into supporting rebel groups.
In 2015, Amnesty International called the situation in Syria "the worst humanitarian crisis of our time." According to the organization's report, 11.6 million Syrians were forced to flee their homes, of whom 7.6 million live, displaced, in Syria, many in refugee camps. The other 4 million have sought new homes abroad.
FARC-EP Wages a Half-Century Old Revolution in the 21st Century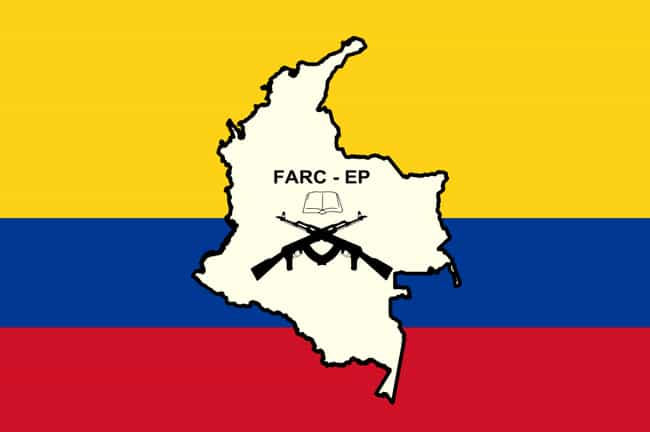 Understanding what's happening in Colombia with FARC, an agrarian, anti-imperialist Marxist-Leninist paramilitary organization that made headlines worldwide in 2016 for entering into peace negations with the country's government, requires looking at about 50 years of history.
Colombia has been in a state of conflict since 1964. The conflict has involved radical left and right wing groups and claimed hundreds of thousands of lives. FARC, or FARC-EP (which stands for Revolutionary Armed Forces of Colombia - People's Army), is the largest of the left-wing groups, the longest standing guerilla organization in the conflict.
Between 1970 and 2010, as FARC and the Colombian government carried the decades-old conflict into the new millennium, 27,023 people were kidnapped. Between 1985 and 2010, 11,751 people were killed in 1,982 massacres and 25,007 were vanished in forced disappearances. From 1996 to 2012, 4.7 million people were displaced.
In 2008, Colombian government, in an effort to destabilize FARC, went after the group's leadership, which had fled to Ecuador. Ivan Rios, head of the Central Bloc of FARC, had a $5 million bounty on his head, enough to convince a security officer to execute him and cut off his hand as proof. The fingerprints of the hand matched. The Colombian government sought approval from its people to end the war against FARC with a ceasefire in 2016.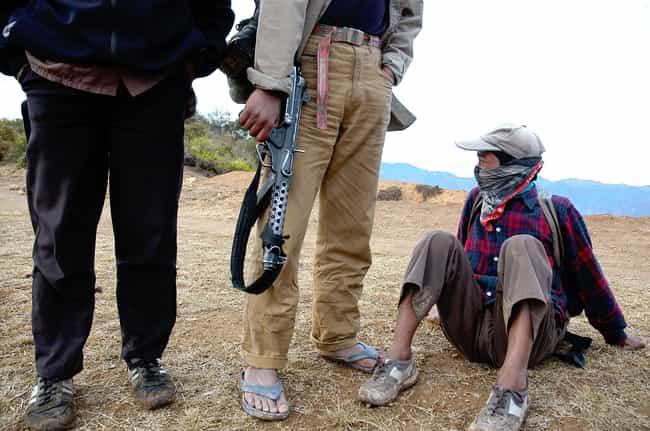 The Nepalese Civil War began at the tail end of the 20th century, and lasted until 2006. The decade-long conflict kicked off in 1996, when the Maoist United People's Front began a campaign of violence. Their methods included torture, murder, kidnapping, bombing, extortion, and intimidation, and no one was spared from the terror. The group entered negotiations with the Nepalese government in 2001, but talks fell apart, and a new wave of violence began for a new millennium.
The war ended in 2006, with the toppling of the country's centuries-old monarchy, and the formation of a new constitutional government. The new Ministry of Peace and Reconstruction estimates 17,800 people died during the war, and 100,000 were displaced. The roots of the conflict lay in generations of extreme poverty and lack of opportunity.
Despite the formation of a new government, myriad political tensions remain. Maoists routinely clash with other parties. A devastating earthquake in 2015 displaced millions and exacerbated political tensions, which in 2016 resulted in the Maoists pulling out of a coalition government deal.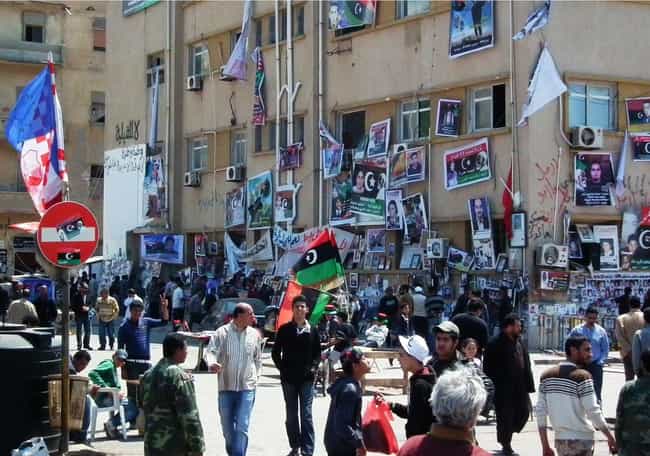 Political revolutions swept the Arab world in 2011, including a surge of popular unrest against Libyan dictator Muammar Gaddafi. Not one to take dissent lying down, Gaddafi promised to soak the streets in blood and "cleanse Libya house by house." His regime murdered protestors in Tripoli and Benghazi, and the UN deemed his actions a threat to human rights, sent in troops, and bombed Gadaffi's strongholds and military positions. He was disposed and killed, and the UN patted itself on the back and went home.
In the wake of the UN's departure, Libya descended into chaos. Rebel factions vied for control as a hastily erected transition government watched on. The US became involved, as did NATO, and ISIS-affiliated groups gained traction in the wake of elections in 2014, which created more problems than solutions. In 2015, one ISIS-aligned group released a video of Egyptian Christians being beheaded.
The term "The Libyan Crisis" is used to refer to two civil wars and a period of interwar violence that began in 2011. In April 2011, Al Jazeera reported the death toll of the first civil war at 10,000.
In December 2015, UN Humanitarian Coordinator for Libya, Ali Al-Za'tari spoke out on the humanitarian crisis in Libya created by the civil wars.
The recently launched Libya Humanitarian Response Plan identified 2.44 million people in need of protection and some form of humanitarian assistance – including 435,000 internally displaced persons – those are acute basic needs in the health, food, protection, shelter and water and sanitation sectors. Of the 2.44 million, 1.3 million Libyans are food insecure.