Movie Quotes

3 Days to Kill Movie Quotes

27 votes
15 voters
6.5k views
10 items
Follow
"3 Days to Kill" movie quotes follow the action as a dying Secret Service agent tries to balance work and home life during one last mission. The action thriller was directed by McG using a screenplay by Adi Hasak and Luc Besson. "3 Days to Kill" opened in theaters on February 21, 2014.
In "3 Days to Kill," Ethan Runner (Kevin Costner) is a highly skilled Secret Service agent who for most of his life chose his secret career over his now-estranged wife (Connie Neilsen) and daughter, Zoey (Hailee Steinfeld). He wants to reconnect with his family and retires from the agency to do just that. With Ethan retired, his wife asks him to look after Zoey while she travels to London for business, a role he happily accepts.
Soon Ethan discovers that he is terminally ill and given just three days to live. He does have one way out though. Agent Vivi (Amber Heard) has an experimental antidote but will only fork it over if Ethan helps them capture The Wolf, a terrorist Ethan hunted for a long time during his career. With few options, Ethan agrees to the job but has to complete it while also looking after Zoey and without arising her suspicions.
If "3 Days to Kill" isn't quite your speed, there are plenty of other great movies in theaters such as
"Monuments Men,
"Winter's Tale,
"RoboCop (2014),
"About Last Night,"
"Vampire Academy
"The Lego Movie,
"Gimme Shelter,"
"I, Frankenstein,"
"Ride Along,"
"Jack Ryan: Shadow Recruit,
"The Wolf of Wall Street,
"The Secret Life of Walter Mitty,
"Anchorman 2: The Legend Continues"
"Her,"
"American Hustle,"
"12 Years a Slave,"
and
"Frozen"
.
Zoey: "Dad, I'd like you to meet my boyfriend."
Boyfriend: "Great to meet you. I'm an athlete."
Ethan Runner: "Soccer?"
Boyfriend: "Yeah"
Ethan Runner: "I don't like soccer. I'm from Pittsburgh. We play real football."
Boyfriend: "American football, yeah"
Ethan Runner: "No, real football… So you like to score?"
Boyfriend: "Definitely, yeah… on the field only"
As if meeting a girl's father wasn't intimidating enough, try finding common ground between fans of soccer and American football, or as Ethan calls it, real football.
Should this be higher or lower?
When You Work for the Agency
Ethan Runner: "Five minutes from now, this team will save thousands of lives. Under no circumstances does this briefcase leave the area or it's war. Good or bad, when you work for the agency, it becomes your whole life."
Ethan talks about his current mission as well as how being a Secret Service agent takes over your life. For Ethan, he is ready to take his life back but it won't be so easy.
Should this be higher or lower?
The Spare Is Loose in the Trunk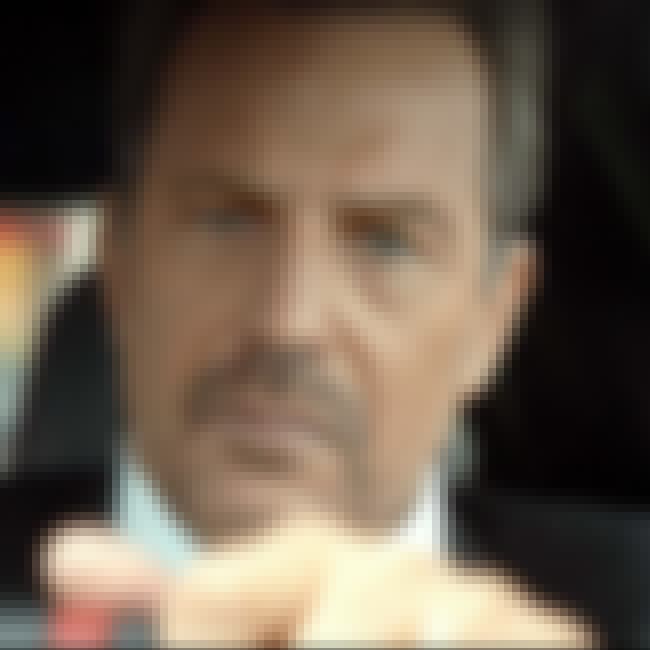 Ethan Runner: "I thought you might want a ride home."
Zoey: "Did you hear that?"
Ethan Runner: "The spare is loose in the trunk." [to man in the trunk] "Hey, I'm trying to have a conversation with my daughter." [to Zoey] "I'm sorry, sweetie. Now where were we?"
Zoey hears something in the back of Ethan's car when he picks her up. While he claims it's just a noisy spare tire, it's actually someone he's holding captive.

Should this be higher or lower?
Agent Vivi: "The wolf is the most dangerous terrorist this world has ever faced. Only you can stop him."
Ethan Runner: "I'm going to need a new suit."
Agent Vivi asks Ethan for one last mission before he completely leaves the Secret Service. While Ethan doesn't really want to do he, the target is an old friend of his.
Should this be higher or lower?