Watchworthy
15 Totally Crazy, Yet Genius 30 Rock Fan Theories

Updated May 11, 2020
1.2k votes
255 voters
12k views
16 items
List Rules Vote up the fan theories you're most excited to go tell some food about.
30 Rock is Tina Fey's crowning achievement. The show follows the zany life of Liz Lemon, a comedy show producer for NBC, and her coworkers. It was once dubbed the Funniest TV Comedy of All Time. Since it first aired in 2013, the show has featured dozens of guest stars and racked up hundreds of award nominations over seven seasons. But like any show with a cult following, the fans can't help but try to expand on the world presented which has resulted in a long list of 30 Rock fan theories.
The most frequent topic of 30 Rock universe fan theories is by far character Kenneth Parcell. The page boy of 30 Rock's fictional NBC world is a favorite of viewers musings. Liz and Tracy also have plenty of theories focused on who they are in the show and on the real lives of the actors who play them.
No character is off limits when it comes to fan theories and the sky's the limit on how absurd they can get. Here's a running list of the most popular (and insane) fan theories about 30 Rock, all of which will have you second guessing the characters and story lines of the show you love most. And for your next binge watch, check out these other shows like 30 Rock.
Data-driven recommendations based on voting from over 40 million monthly visits to Ranker.
Try the free app
Kenneth Parcell Is Immortal And/Or Celestial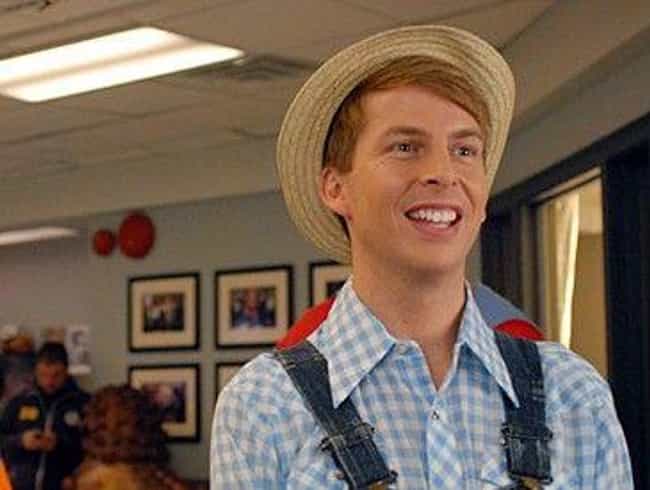 Many fans have theories about Kenneth and his age, but Reddit user GuyYellingFromAWell has a pretty convincing take on the page's immortality:
"Death is the consequence of sin, Kenneth is completely pure, By this logic Kenneth doesn't have to pay the 'price' for his sin and thus cannot die."
User thisisntadam backs up this theory in the comments with a few choice Kenneth Parcell quotes:
"Kenneth implies that he is actually an angel of God, as when Jenna Maroney asks him if she is the worst person he knows, he replies "Miss Maroney, judging is for God and his angels... so yes, you are."

And in a different episode:

Kenneth's mother, Pearlene, recalls what Kenneth said to her on the day he was born: "Momma, I am not a person. My body is just a flesh vessel, for an immortal being whose name, if you heard it, would make you lose your mind.""
Makes a lot of sense.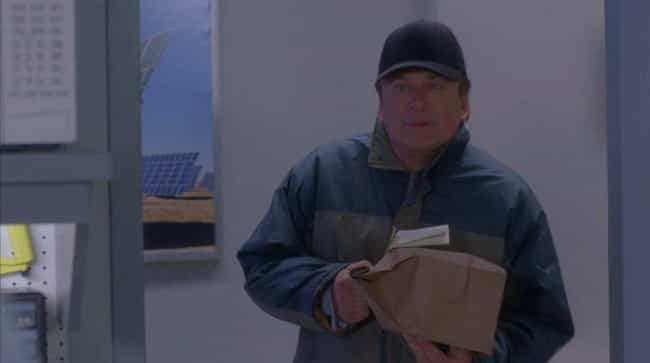 In the Season 3 episode "Reunion," Jack goes to Liz's high school reunion, where he's mistaken for one of Liz's former classmates, Larry Braverman, because they look very similar. In a Season 5 episode, "College," a deliveryman who looks just like Jack - but isn't - delivers food to a group of GE employees. The picture above is of the unnamed deliveryman. Reddit user eggs_benedictus posits that the deliveryman is actually Larry Braverman.
Tracy, Jenna, And Liz Represent The Id, Ego, And Superego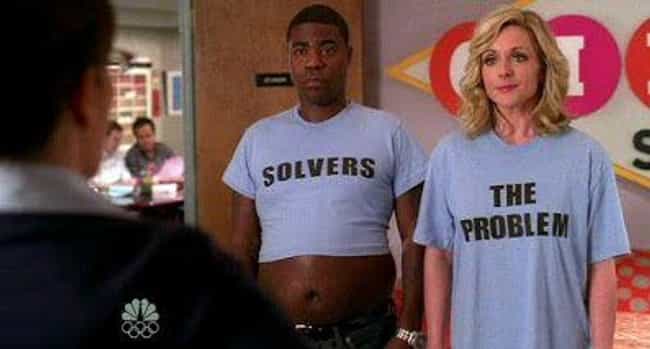 Alright, this one is pretty cerebral, but kneisage has a very sophisticated idea as to why Tracy, Jenna, and Liz are all so, well, odd. He thinks that the three of them represent the three areas of the human psyche.
Sigmund Freud theorized that the Id represents our disorganized, instinctual desires (Tracy). The Ego is the narcissist part of one's self (Jenna). The Superego is the moral center manage the Id and Ego (Liz).
It certainly could explain their three-pronged dynamic and how well they all fit together.
Kenneth The Page Is A Follower Of The Reverend Who Kidnapped Kimmy Schmidt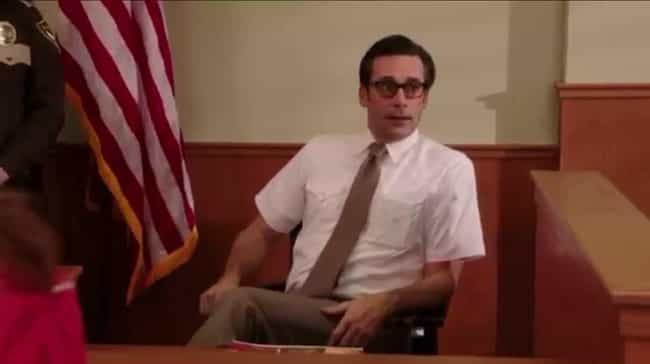 Reddit user Sturgeon_Swimulator has a pretty interesting crossover theory between 30 Rock and fellow Tina Fey TV show Unbreakable Kimmy Schmidt. The theory involves 30 Rock's Kenneth Parcell, the affable and gullible page. In Unbreakable Kimmy Schmidt, the also gullible character Kimmy Schmidt is kidnapped and held in a bunker by a doomsday cult leader who poses as a religious leader. As Kenneth is also deeply religious, the theory posits Kenneth and the Reverend could be connected.
Sturgeon_Swimulator posits:
"Kenneth often talks about his Reverend Gary, [which] could be short for the Reverend Richard Wayne Gary Wayne who kidnapped Kimmy Schmidt and kept her in a bunker for 15 years. [On the show,] Kenneth mentions a few beliefs that coincide with the Reverend's. Namely that women should not be allowed to read and talk. [Additionally,] both Reverends [seem to] have founded their church around end-of-the-world conspiracies."
They also mention that Kimmy Schmidt character Gretchen, another kidnapped victim of the Reverend, has a line about searching for more followers for the Reverend and that she'd need to travel to Georgia to find them. Georgia is Kenneth's home state.