Hacks

35 Style Hacks That Will Immediately Make You Look Skinny

11k votes
1.1k voters
227.7k views
35 items
Ten hours a week at the gym? Ain't nobody got time for that. A fitness routine is great and all, but for those times when you have to look smokin' hot in just a few hours, you need expert tips for looking skinny in your clothes (without actually dropping any pounds).
This list of weight-defying style hacks will help you present your best self to the outside world. No more struggling with ill-fitting jeans or deleting photos of yourself from your BFF's phone. You're hot and you know it! Use these tricks for looking thinner right now and everyone else will know it too.
Did you know a long necklace can help your neck look lean? Or that nude heels make your legs seem even taller? Forget losing weight. You can look hot immediately as long as you dress the right ways. Pretty soon, feeling fat will be a thing of the past.
If you're ready to give up on those fad diets and learn to work with what you got, try these quick fashion tip for looking thin. Leave the dieting for uninformed masses; you've got shopping to do!
1
Make Sure Everything Actually Fits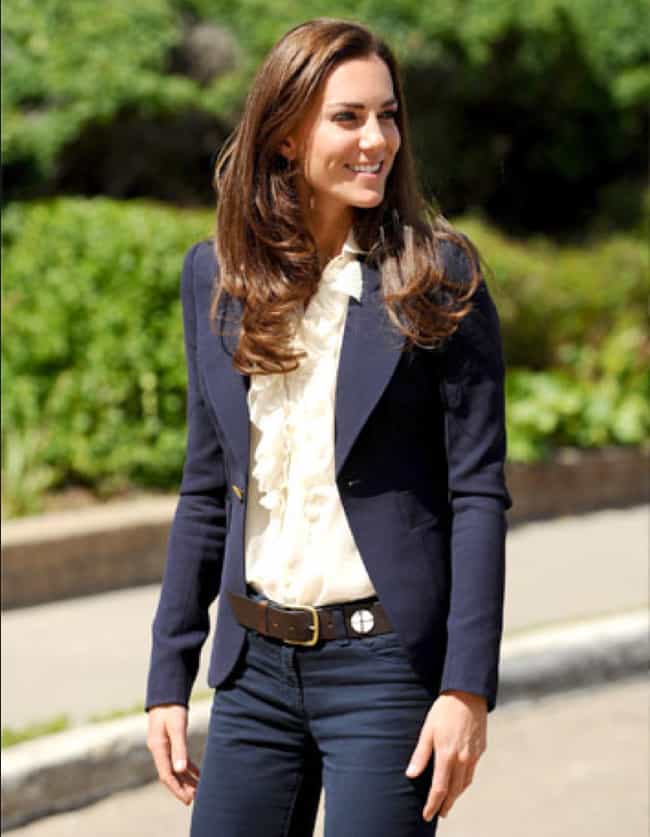 Again, just be like Kate. (Also, stop caring what the number on your tag says. Just buy the size that looks good!)
It makes your neck look longer (and makes you feel like a badass).