Movie Quotes

50/50 Quotes

27 votes
19 voters
29.5k views
10 items
We hope you love the products we recommend! Just so you know, Ranker may collect a share of sales or other compensation from the links on this page. Oh, and FYI — prices are accurate and items in stock as of time of publication.
'50/50' quotes represent some of the best lines in this 2011 drama/comedy film, which stars Joseph Gordon-Levitt as Adam, a young man dealing with cancer. Gordon-Levitt delivers some of the most memorable '50/50' movie quotes, but his friend, Kyle (Seth Rogen) does as well, injecting humor into a very, very tough situation. Other great quotes come from Adam's mother, Diane (Anjelica Huston), and Adam's grad student therapist Katherine (Anna Kendrick). These '50/50' quotes are inspirational and funny, reflecting the overall theme of the movie. Enjoy the quotes and be sure to vote for your favorites (and add your own).
'50/50' is loosely based on writer Will Reiser's own experiences with having cancer in his 20s. Is it a realistic portrayal? Movie critics seem to think so: '50/50' movie reviews are overwhelmingly positive (the movie scored very well on Rotten Tomatoes).
For more blockbuster movie quotes, check out these lists for the best lines from
'Moneyball,'
'Contagion,'
'Dolphin Tale,
'I Don't Know How She Does It'
and
'Red State.'
Can't Change Your Situation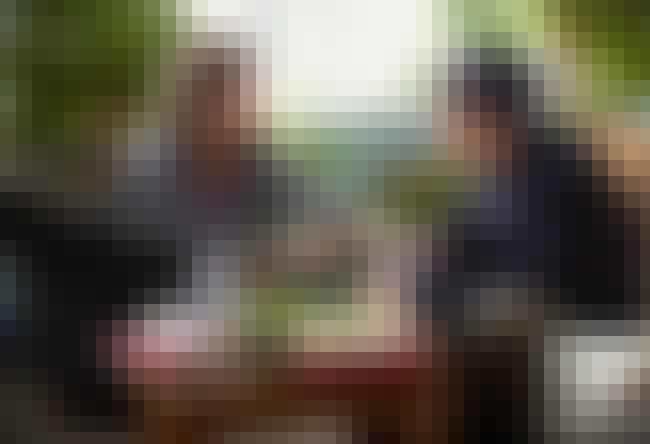 Adam: "That's what everybody's been saying: You'll feel better and don't worry and this is all fine and it's not."
Katherine: "You can't change your situation. The only think that you can change is how you choose to deal with it."
Anna Kendrick plays psychotherapy grad student Katherine in '50/50.' Part of her job: to help Adam deal with his illness and sort through his feelings.

Should this be higher or lower?
Rachael (to Adam): "You got a prescription for medicinal marijuana?"
Kyle: "No, I got a prescription."
Rachael: "Well, what's wrong with you?"
Kyle: "I have night blindness..."
Classic Seth Rogen weed humor. Hiliarious!
Should this be higher or lower?
Adam: "So, you really think that the girls gonna go for me just 'cause I have cancer?"
Kyle: "For the millionth time, yes!"
As Adam's best friend Kyle, Seth Rogen tries to keep his buddy's spirits lifted. He convinces Adam that his cancer will make him a 'chick magnet.'
Should this be higher or lower?
Alan: "You want a macaroon?"
Adam: "Oh, thanks I'm alright."
Alan: "There's weed in 'em..."
Fellow cancer patient Alan (Philip Baker Hall) surprises Adam with his offer of weed cookies. For those who don't know, sometimes marijuana can help to offset the side effects of chemotherapy.
Should this be higher or lower?