READ
How 50 Cent Ended Up Bankrupt Despite Making Hundreds Of Millions Off Vitaminwater

Curtis "50 Cent" Jackson III first rose to fame in 2003 with the release of his debut album, Get Rich or Die Tryin'. Since then, he's released multiple top billboard hits and gained a reputation as an impressive entrepreneur. Ranked on Forbes's "Hip-Hop's Wealthiest Artists" list as recently as 2015, it came as a shock when he filed for Chapter 11 bankruptcy later that same year. Considering Jackson's deal with Vitaminwater boosted his net worth by over $100 million, many people were left wondering what could have possibly gone wrong.
Despite his unbelievable deal with the beverage company, the hit-making 50 Cent found himself in debt, and the way to bankruptcy was paved with bad business decisions and a tattered reputation. Since then, he's been slowly accumulating wealth and rebuilding himself as the rapper/business tycoon that once shocked the entertainment industry.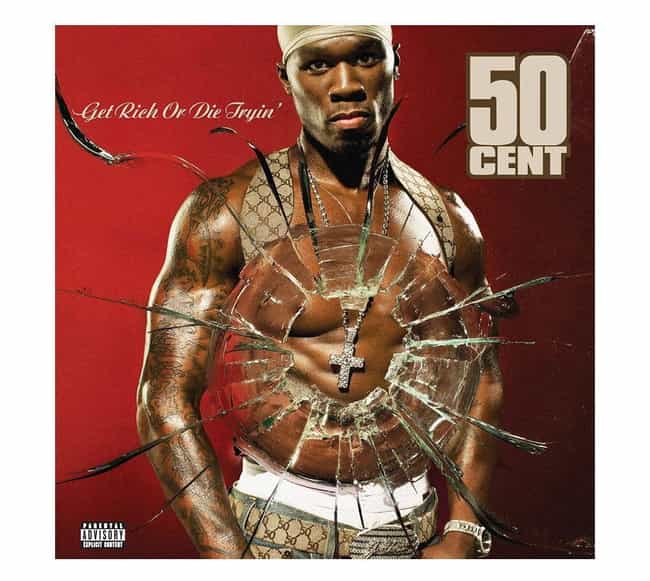 His Debut Studio Album Was A Hit
When 50 Cent first hit the scene in 2003, he wasted no time on his way to the top. His first album, Get Rich or Die Tryin', sold 872,000 copies in its first week. 50 Cent quickly became renowned for his tight-knit friendships with Eminem, Dr. Dre, and a score of other hip-hop legends.
With street cred backed by nine alleged bullet wounds and a talent for turning out songs destined for months at the top of the Billboard charts, it was evident that 50 Cent was a hip-hop icon waiting to happen. He ultimately became one of the most popular rappers of the 2000s, which alone could have satisfied his drive for success.
The former street kid from Queens had his eyes set on an even bigger prize, however, and he wasn't alone. His manager, Chris Lighty, who had himself grown up in the neighboring Bronx, was all in when it came to helping 50 Cent use his newfound fame to accrue as much revenue as possible.
He Started Building An Empire
50 Cent proved early in his career that he wasn't a one-trick pony. He was undoubtedly a talented rapper, but he also showed his mettle as an entrepreneur who understood the value of diversification. In the years following his debut, Chris Lighty became the main driving force behind 50 Cent's business empire, which spanned sneaker deals, a video game, and a clothing and accessories brand, G-Unit Clothing Company. The rapper even tried his hand at acting when he stared in the 2005 film Get Rich or Die Tryin', which fictionalized his life.
One of Lighty's most important contributions to 50 Cent's future may have been a total accident, or perhaps a stroke of genius. During one of 50 Cent's commercials for Reebok's RBK sneakers, Lighty had him drink a bottle of Vitaminwater.
He Caught Vitaminwater's Attention
Chris Lighty's not-so-subtle shout-out to Vitaminwater caught the attention of an acquaintance of his, Rohan Oza. Oza had recently left Coca-Cola in an attempt to help the up-and-coming Queens, NY, company Glacéau propel Vitaminwater into the big leagues. Though sales were steady, Oza was still looking for the missing piece that would take the beverage straight to the top.
After seeing 50 Cent's sneaker commercial, it wasn't long before Oza was on the phone with Lighty discussing the best way to form a partnership that would turn 50 into the brand's ambassador. 50 Cent, who avoided alcohol and spent much of his time working out, was happy to jump on board with the health beverage.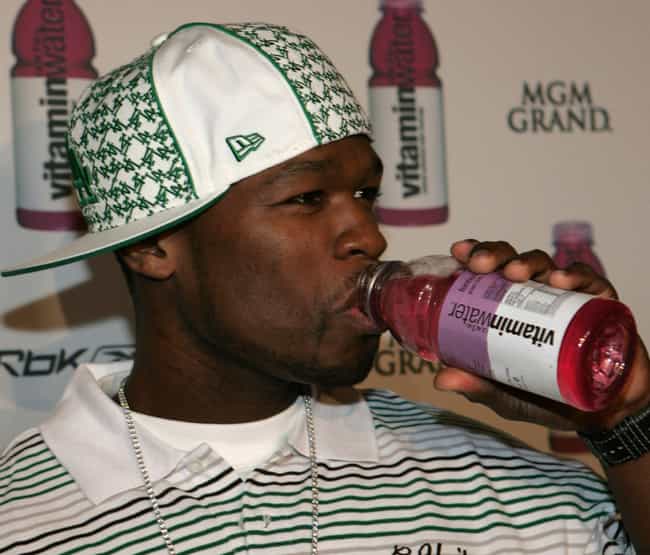 He Invested In The Company And Became A Spokesperson
In the ensuing negotiations, Chris Lighty penned yet another business deal that generated a huge payout for both himself and his client. Not only did he want 50 Cent to become the spokesman for Vitaminwater, but he was also interested in making him an investor. Though the higher-ups at Glacéau were initially nervous about signing on with a representative who was forthcoming about his hard past, 50 Cent and Lighty ultimately won over the company.
A deal was struck that gave 50 not just a stake in the company, but one that held the potential of growing along with the product's sales. The Washington Post later cited the partnership as one of the biggest deals in hip-hop history.