religion

10 Craziest Westboro Baptist Church Protests Ever

172.3k views
10 items
Follow
Embed
One of Westboro's followers estimated that the church spends $250,000 a year on picketing. That's a lot of glitter. Seriously, if monetary worth were measured in glitter, the idiots of the Westboro Baptist Church would have swimming pools of glitter (that's another measurement of glitter). As crazy as that sounds, it's nowhere near as insane as the activities and protests of the WBC. From funerals to weddings to concerts, there doesn't seem to be anything besides protesting the the Westboro Baptist Church does, in fact, like.
There has been lots of Westboro Baptist Church violence and scandal over the years, by protesters, Church members, and their opponents. After pouring through the history of Westboro Baptist Church, here are the 10 craziest things the WBC has ever protested, the stupid protest signs they brought with them to the garbage party, why and what made the protests so unnecessary/insane.
back to page 1
5
Obama's Daughters' Schools
After protesting outside of military funerals and Jewish temples, the WBC's new targets in March 2010 are the Washington-area schools, including Sidwell Friends, where Malia and Sasha Obama are students.
A message on Westboro's website refers to the Obama children as "satanic spawn" of a "murderous bitched:"
"Quakers?! Are you frigging kidding me? You pretend to be all non-violent, and you allow the most bloody, deceitful, evil, murderous bitched and his s*****e sidekick to place their satanic spawn within your four walls?"
Along with various schools, the church is also protesting outside the White House, the World War II memorial, and the Equal Employment Opportunity Commission field office.
Protesters were carrying signs with anti-gay, anti-abortion and anti-Obama slogans (with cute little frogs on them!)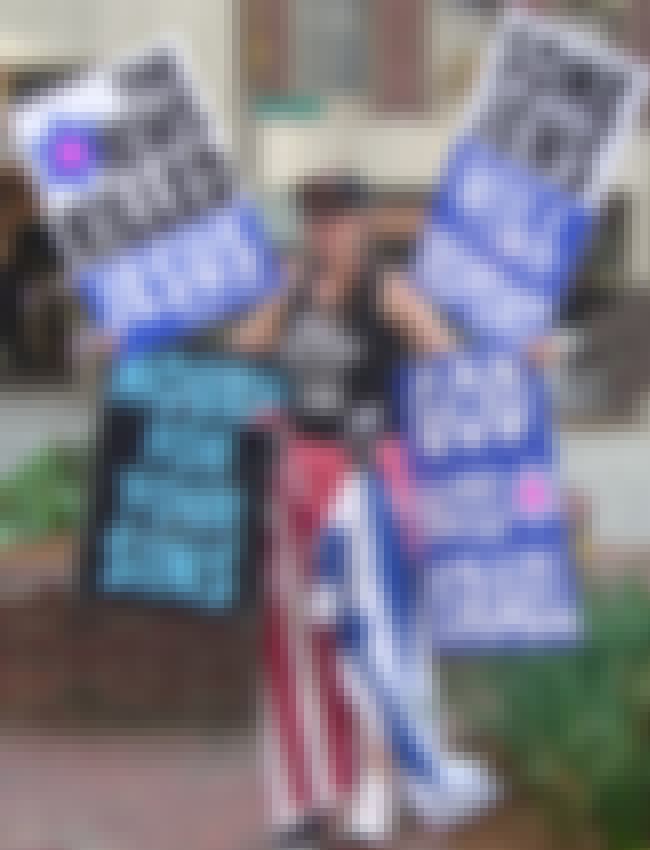 WBC has recently turned its attention towards the Jewish community, targeting synagogues and Jewish community centers because according to Margie, Phelps' daughter, the Jewish community and particularly its religious leaders are "one of the loudest voices" in favor of homosexuality and abortion. "God Hates Jews," the cult taunts.
The group began picketing Jewish religious and cultural institutions in April this year after they issued a press release that wrote:
"Yes, the Jews killed the Lord Jesus…Now they're carrying water for the f*gs; that's what they do best: sin in God's face every day, with unprecedented and disproportionate amounts of sodomy, fornication, adultery, abortion and idolatry!"
This coming Sunday, the Phelps plans to visit an Israeli tourism event, with a calendar entry that reads:
"All the remainder can sit and stew in your own filth, remain filthy until the day God spews you out of the land and punishes you for never repenting from having killed Jesus. You will be destroyed at the hand of Antichrist Obama, and you will eat your little cute, chubby, Kosher babies."
The WBC's anti-Semitism is not "new" for the group. In 1996, Fred Phelps wrote in a flier:
"F*g Jew N***s are worse than ordinary N***s… .The First Holocaust was a Jewish Holocaust against Christians. The latest Holocaust is by Topeka Jews against WBC…"
FUN FACT: What they forget is that Judaism doesn't BELIEVE in hell.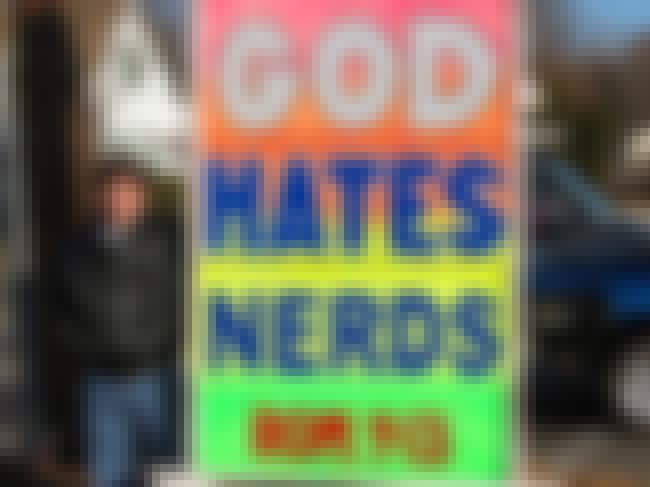 With the San Diego Comic-Con only a few days away, the WBC plan to protest the convention for its gathering of "lost souls" and "idol worship."
"Are you kidding?! If these people would spend even some of the energy that they spend on these comic books, reading the Bible, well no high hopes here. They have turned comic book characters into idols, and worship them they do! Isaiah 2:8 Their land also is full of idols; they worship the work of their own hands, that which their own fingers have made: 9 And the mean man boweth down, and the great man humbleth himself: therefore forgive them not. It is time to put away the silly vanities and turn to God like you mean it. The destruction of this nation is imminent - so start calling on Batman and Superman now, see if they can pull you from the mess that you have created with all your silly idolatry."
Members of the church intend on staging a 45-minute protest during one days of the convention in order to get everyone back on the right track.
Still waiting on how exactly the geeks will retaliate, but here's an early (Ranker) example of what has been done so far:
ALL HAIL The Top 10 Comic Book Gods Worth Worshipping!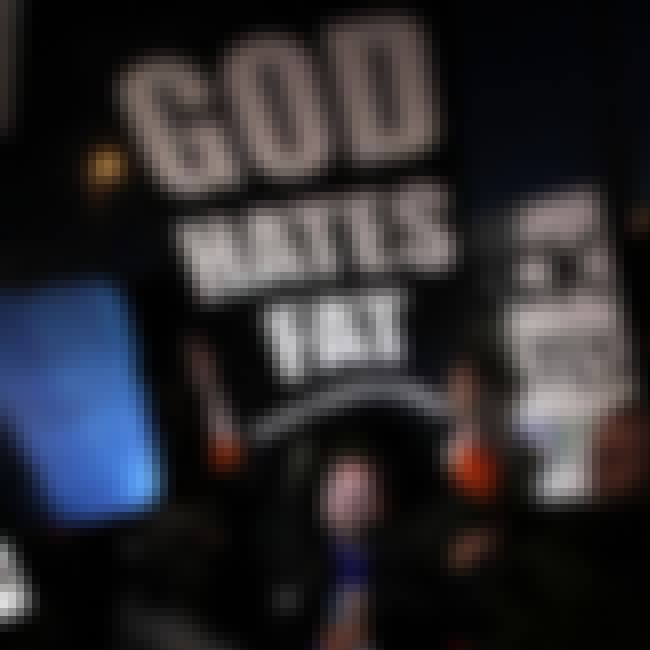 8
Kevin Smith and "Red State"
No shockers here: Kevin Smith likes to stir up controversy. When Smith's movie Dogma premiered in 1999, myriad protesters assembled to shout claims of blasphemy pertaining to the film's take and treatment of religion and spirituality. When Smith started touring with horror film Red State (based on the Phelps clan who helms the Westboro Baptist Church) as part of a strategic grass-roots marketing campaign in 2011, he planned a stop in Kansas City's Midland Theater that would be protested by members of the Westboro Baptist Church and attended by Megan and Jael Phelps, two of WBC head honcho Fred Phelps' granddaughters. Smith likened the prospect of having the outspoken members of the church in attendance to "watching Star Wars with Darth Vader right there in the audience!"

After a pre-movie protest, the younger Phelps committed themselves to an entire 15 minutes of the movie before exiting the theater with parting comments that what they had seen was "filth". Though Smith didn't get the "fire-and-brimstonerific laugh riot" he had hoped would ensue when the Phelps clan joined him for a Q&A after the screening, he did offer this thought via his twitter account: "HOLY SHIT! I was just given a parting gift from @MeganPhelps! SHE JUST LEFT WITH HER ENTIRE FAMILY! RED STATE DISGUSTS THE PHELPS!!!".