Living
10 Positive Effects of Your Horrible Lifestyle

We all have bad habits, but what do you do when your disgusting tendencies become your regular, unhealthy lifestyle? Find ways to justify them! If you do a thing or two or seven that have you convinced that you're an unhealthy person, rest easy: You can do anything you want (in moderation) and still live long enough to drive a flying car (into a building). If you need help feeling better about your unhealthy lifestyle choices, look no further. Consult this list of lifestyle chioces and read on for info that will make your poor lifestyle seem a-ok in no time!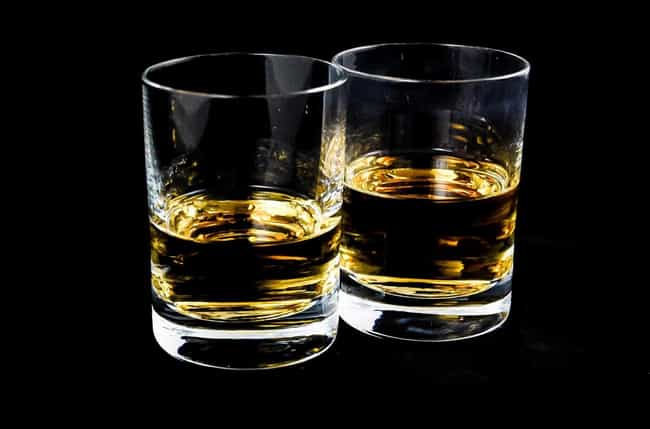 You know the drill. After a grueling commute home from work wherein everyone on the road sucks at driving except you, your only recourse is to crack open a very cold beer and hope it stops your shakes. Twelve crispy boys/hours later, you stumble into your office again and start your mental countdown to the weekend.
Friday night floats by in a haze of Old Fashioneds and Jack & Dianes, but when you crawl out of bed the next afternoon, only a Laura Palmer will ease the throbbing in your frontal lobe. And then a mimosa. And then... a Long Island? Sure, why not. Before you know it, it's Monday morning again, and you've alienated all your friends, and who knows what you said in that deleted group text to your family? The only reason you don't sneak a shot of something into your coffee is because coffee makes your tummy hurt.
Why Drinking Makes You Run Faster, Jump Higher, and Live Forever
OK, that might be overselling it. But in moderation, some of this is true. A 1967 study of over 6,000 participants showed that people who consumed between 1 and 30 alcoholic drinks per week had significantly greater cognitive functioning than teetotalers.
The research team drew the conclusion that alcohol (beer, wine, or liquor) improves thought processes because it increases blood flow to the brain. Another study at the University of Auckland found that moderate amounts of alcohol improved the memories of lab rats - and may even protect against diseases like Alzheimer's. And we don't just mean a glass of wine at dinner. A 2013 study found that doubling down at brunch can help, too. That is: drinking up to three glasses of champagne over the course of a week can help "delay the onset of degenerative brain disorders, such as dementia."
As if that's not proof enough that you should imbibe at will, a 20-year study of 1,824 participants proved that heavy drinkers outlive* those who abstain. So drink up.
(*Disclaimer: In the name of responsibility, I should point out that the researchers linked the alcohol / longer lives connection to more active social lives. This means downing a bottle of vodka all by yourself during a Game of Thrones marathon doesn't count.)