Entertainment
8 TV Actors Who Turned Out Just Like Their Characters

Updated March 19, 2020
3.1M views
8 items
It's an ancient Zen koan as old as time itself: which came first, the character or the actor? Sometimes, actors have trouble breaking character - or they simply take the "method" part of acting a bit too far. When the line between fiction and reality blurs, it can be hard to tell where the part ends and the performer begins. Are there a bunch of TV stars who turned into their characters, or is it the other way around?
Be it a strange coincidence or amazing casting, there are numerous TV actors that act just like their characters. Here are eight TV actors who ended up sharing a fate with the characters they played on television. Find these stories captivating? Check out this list of the best new TV shows since 2015 you should be watching and try to predict which actors will end up following in the footsteps of the characters they play.
back to page 1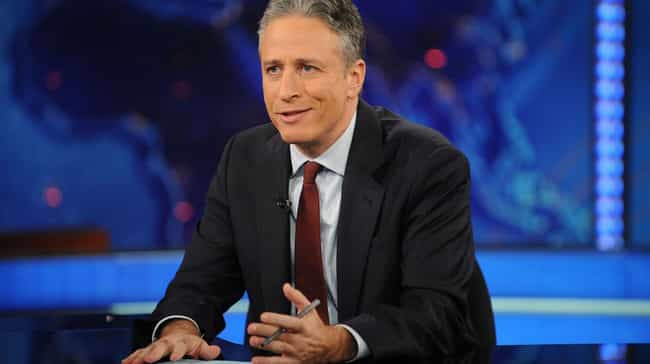 Jon Stewart (character): In 1997, Jon Stewart guest-hosted "The Larry Sanders Show," the show-within-a-show on The Larry Sanders Show, normally hosted by Larry Sanders (Garry Shandling). The ambitious young comedian was a network favorite on the fictional "Larry Sanders Show," and at the end of the series (the real one), he replaced Sanders as the host of his own talk show.
Fictional Jon Stewart wanted to turn the program into a more edgy, social commentary-driven late night talk show, and that's just what he ended up doing.
Jon Stewart: When Craig Kilborn left The Daily Show in 1998 to host The Late Late Show. Enter Stewart after Kilborn, and the modern version of The Daily Show was born.
Dempsey Cain/Christopher Reeve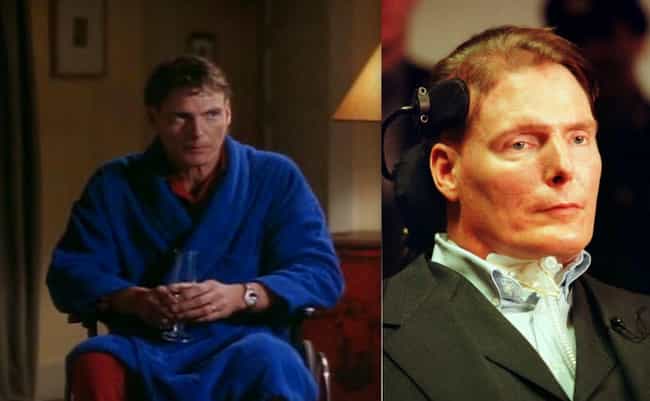 Dempsey Cain (character): Dempsey Cain was a character on the steamy suspense-thriller Above Suspicion, written by William H. Macy and others. Christopher Reeve starred as Cain, a paralyzed cop plotting to take out his unfaithful wife, played by Kim Cattrall. To research the role, Reeve reportedly spent time at a rehabilitation hospital for people with spinal injuries, mastering his craft and adding another notch to his belt of skills at the time (like pretending to fly faster than a speeding bullet without wincing at the bugs getting in his eyes).
Christopher Reeve: The film was overshadowed by a miserable coincidence in May 1995, the same month that the TV movie aired, when Reeve was thrown off the back of a horse. He fell headfirst, injured his spinal cord, and was paralyzed from the neck down. Reeve's paralysis created and exacerbated a series of conditions that eventually led to his untimely passing in October 2004.
Screech Powers/Dustin Diamond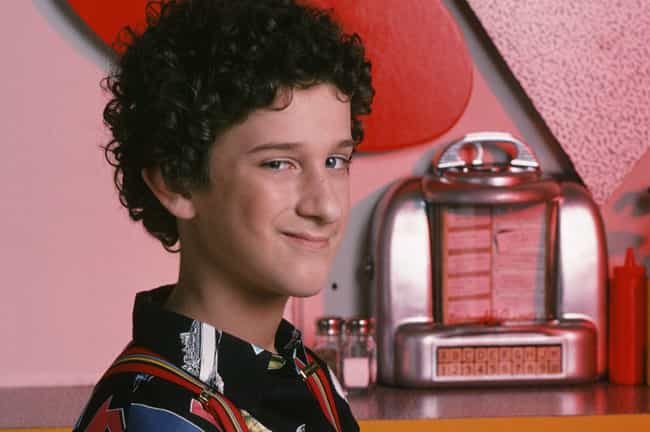 Screech (character): Before Sheldon Cooper - before Carlton, Milhouse, and even Urkel - there was Screech Powers, Saved by the Bell's awkward teenage boy; one who was so repellent, the only person who would date him was an equally awkard character played by Tori Spelling. In the end, people continued to laugh at him, not with him, for the rest of the character's life (as far as loyal fans can surmise).
Dustin Diamond: When Saved by the Bell: The New Class was finally canceled in 2000, Dustin Diamond took a number of small roles and appeared as "Himself" in reality shows like Star Dates. In 2006, he directed and released his own "adult" tape. In 2013, British audiences saw him on Celebrity Big Brother.
Laurie Forman/Lisa Robin Kelly 
Laurie Forman (character): That '70s Show's Laurie (Eric's sister) was always getting into trouble. She flunked out of college. She tricked Kelso into stepping out on his girlfriend and then she broke his heart. Finally, she disappeared from the show.
Lisa Robin Kelly: After her last appearance in That '70s Show in Season 5, Kelly had troubles of her own. She struggled with substance abuse issues until her untimely passing in 2013.