Criminals

8 (Allegedly) Innocent Men Who Were Executed

Wrongful executions have been documented in the US Justice System and these are some of the cases where seemingly innocent men were sent to their deaths despite not having committed for the crime they were said to have committed.
What innocent people have been put to death? Are there innocent people killed by capital punishment? In the justice system there are cases that slip through. It is an unfortunate flaw that for some, means that a wrongfully accused innocent is sent to death-row. In some of these cases the inmate was granted a full pardon after their execution. Still some are still being considered to this day, though there are many that believe them to be wrongly accused.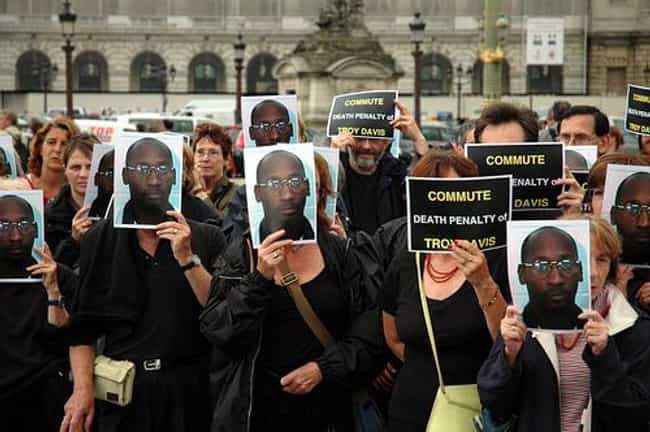 In August of 1989 Troy Davis was convicted of the murder of Mark MacPhail, a local off-duty police officer in Savannah Georgia.
The crime occurred in a Burger King parking lot where Mark MacPhail was working as a security officer while off duty. There was an altercation between Davis and his two friends, Darrell Collins and Redd Coles, and Walter Young, a homeless man. When MacPhail came to check on the situation he was shot in the chest and face.
The next evening Coles went to the police and told them that Davis had been the one that had shot MacPhail. A few days later Davis, who was out of town, was taken back to Savannah and charged with the murder.
Davis was indicted for murder and assault. He plead not guilty. During the trial multiple witness stated that he had beaten the homeless man and shot the officer as well as shooting another person earlier in the evening while driving to the Burger King. Cole was one of the people testifying against Davis, even though there was evidence that he had the same type of gun used in the crimes, though he stated that he had given the gun to another person that night.
The jury found Davis guilty of murder and charged him with the death penalty.
The case went through both state and federal appeals. Multiple witness came forward in affidavits admitting that they felt bullied by the police running the investigation and were forced to give false testimony against Davis.
The case went before the US Supreme Court in 2011. The appeal was rejected however and the execution was carried out on the evening of September 21, 2011.
There is still question about whether Davis was guilty or innocent.
Source
see more on Troy Anthony Davis
On October 31st, 1981, Johnny Frank Garrett was accused of both raping and murdering Sister Tadea Benz, a 76-year-old nun.
Garrett, then 17, had admitted guilt to the crime when examined by a forensic psychiatrist brought in by his defense team. During the interview the doctor said that she found him to have both severe brain damage as well as multiple personalities, only one of which confessed to the crime.
Garrett later stated that he did not confess anything and there were no tapes made of the interview.
His mother plead with the state of Texas to exonerate her son with the DNA evidence that they had. Texas has refused to do so to this day.
Johnny Frank Garrett was executed on February 11th 1992. He protested his innocence from the time of his conviction until his last words, which were, "I'd like to thank my family for loving me and taking care of me. And the rest of the world can kiss my everloving ass, because I'm innocent."
12 years later, cold case DNA testing found Leoncio Perez Rueda guilty of the rape and murder of Narnie Bryson, another elderly victim that was killed 4 months before Sister Benz.
Both cases had similar evidence, including white t shirts and curly brown hairs found on both scenes. Rueda confessed to the crime against Bryson and also confessed to killing a nun later. It was also caught on camera that Rueda stated that it was indeed his shirt found at the site of Sister Benz' murder.
Source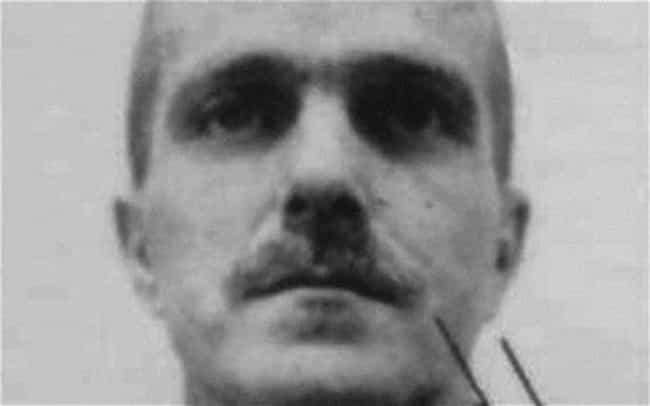 Ellis Wayne Felker was convicted for murder of Evelyn Ludlum in 1981. Her last known whereabouts were visiting Felker at his leathershop in the hopes of receiving a job with him. Felker was put under surveillance for two weeks, after Ludlum's abandoned car was found and a datebook noted that he was her last point of contact.
The body was found shortly afterward in a creek, raped, and murdered by asphyxiation. When an autopsy was originally performed it was determined that Ludlum had been dead for 5 days when she was found. This eliminated Felker as a suspect as he was under surveillance during this time. The findings were changed however when another autopsy was ordered and it was found that Ludlum could not have been dead for more than 3 days, since she was found in running water though, the exact time of death could not be determined.
Felker was convicted of the murder and rape and later sentenced to death. In September 1996 Felker's attorneys received evidence that had been withheld unlawfully by the prosecution during the trial. The DA in charged denied under oath that such evidence did not exist. Included in the evidence was possible DNA samples and a signed confession that was made by another suspect who was mentally retarded.
In spite of all the evidence and doubts of guilt, the Supreme Court of Georgia refused to have a new trial and proceeded with Felker's execution later that year after the Summer Olympics since they were held in Atlanta at the time.
Source
Timothy Evans was charged with the murder of both his wife and their daughter at their home in London in November 1949.
He was tried in January 1950 where he was sentenced to death by hanging. During the trial it came down to his word against his neighbor, John Christie. Christie stated that Evans and his wife often quarreled and he also refused to abort her unborn child. The other evidence that was used for conviction was that Evans had changed his story multiple times during his interviews with the police. This was later found to be caused by unlawful instigation and violence used by the police during the interviews. The trial only lasted 3 days after which Evans was found guilty and the sentence carried out.
3 years later it was uncovered that Christie was in fact a serial killer and he had in fact been the one who had killed both Evans' wife and daughter. Evans was granted a pardon posthumously.
Source
see more on Timothy Evans